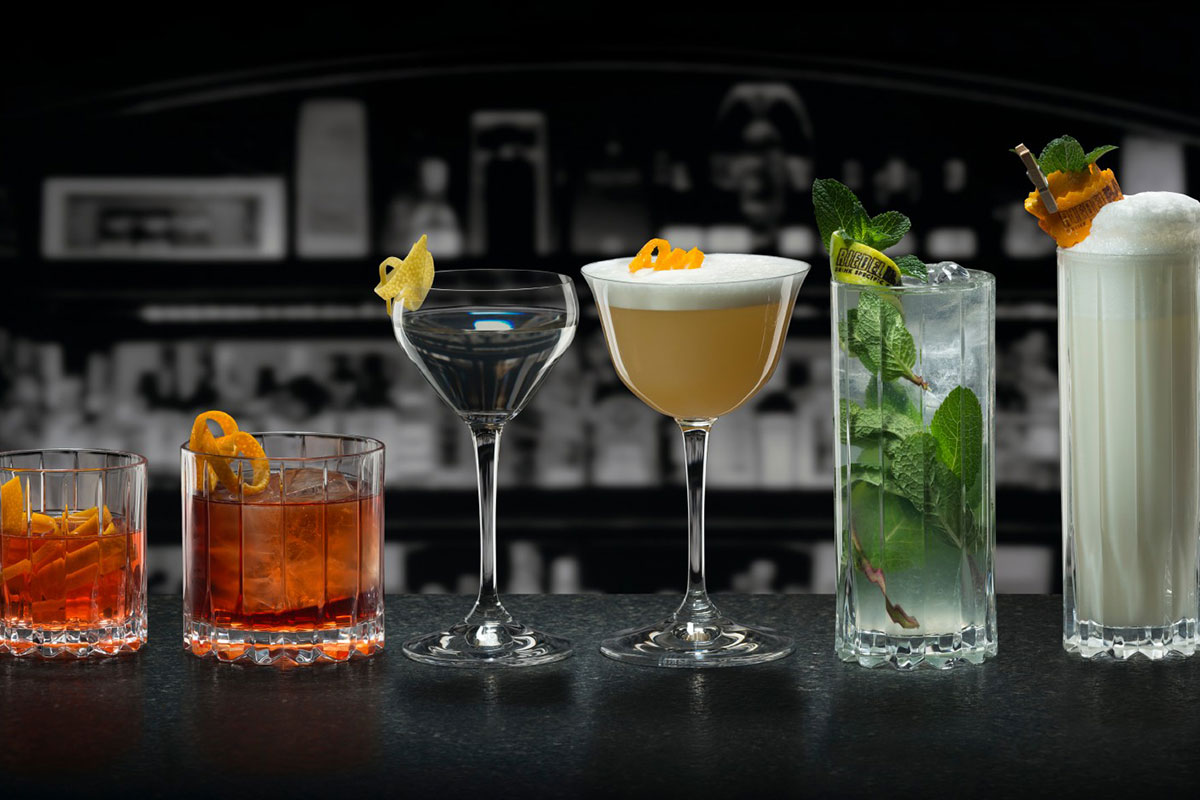 Riedel's First Ever Bar Glassware Collection
Glassware maker Riedel is releasing its Bar Drink Specific Collection, complete with six mixology-perfect glasses made in collaboration with spirits specialist Zane Harris. While the brand already carries a variety of glass options, the cocktail collection is a first.
Working with Harris, known for his mixology skills at bars like Dutch Kills, Maison Première, and Rob Roy, the brand ensures that the pieces are perfect in regards to size, shape, volume, capacity for ice, and all the crucial mixology details. The featured glasses are a highball, rocks glasses, fizz glass, a neat glass, nick & nora glass, and sour glass topped with a seventh mixing glass option. It's never been easier to make a proper cocktail at your own home bar.
The Bar Drink Specific Glassware Collection will be sold at select retailers starting Spring 2019 and via inquiry to www.riedel.com. Each of the six spirits and cocktail shapes is available in a set of two for $29.90, plus the Mixing Glass for $59.90.