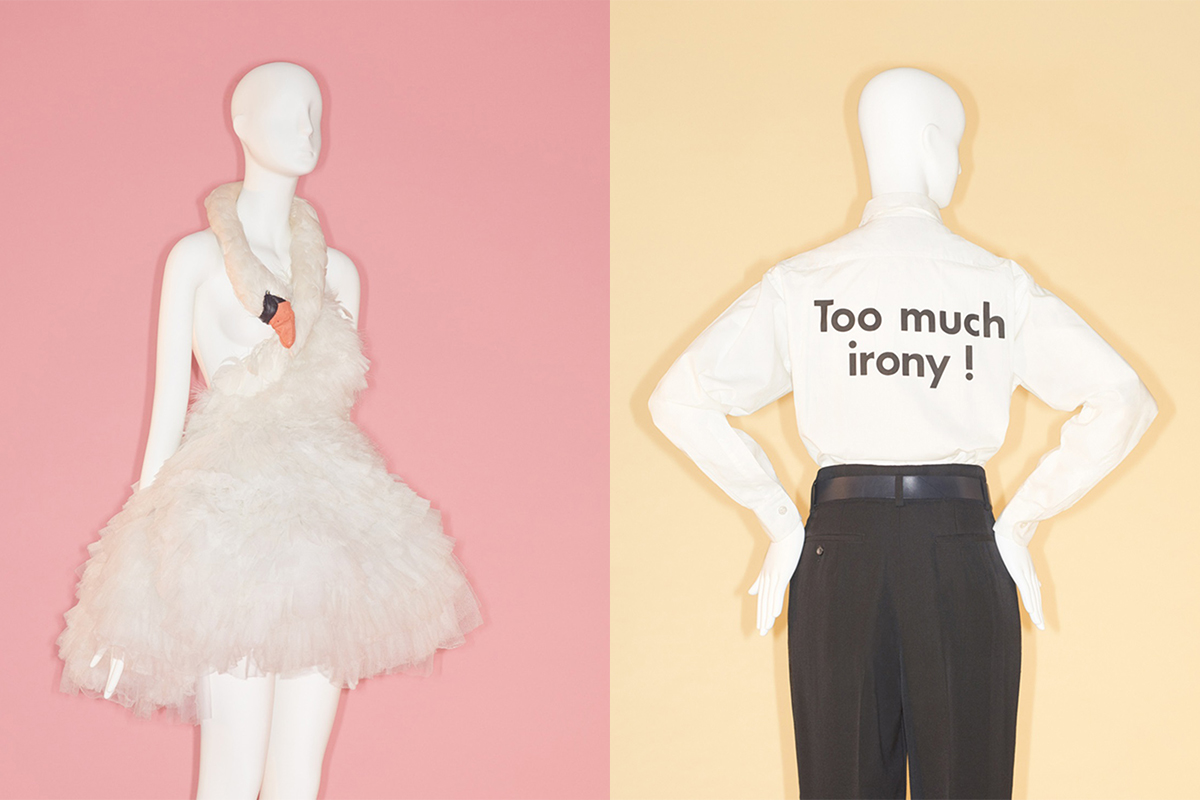 'Camp: Notes on Fashion' Opens at the Met
When the Met revealed back in September that Camp was the next theme for its annual fashion exhibition, the world was excited yet perplexed as to what exactly 'Camp' was — myself included. So by centering it around Susan Sontag's influential 1964 essay Notes on Camp, which helped introduce the phenomenon to the masses, the Costume Institute does a solid job examining and contextualizing the hard-to-define cult style and its relationship to fashion over the years. No matter how familiar you are with the aesthetic, Camp: Notes on Fashion (open May 9th) is a generally fun exhibition that chronicles Camp in all its absurd yet sincere grandeur.
The exhibition is divided into 2 segments — the first explores the history of Camp and the second displays its impact on contemporary fashion design. Over 200 cultural artifacts are displayed, including sculptures, paintings, and clothing, from as early as the 17th century to today. Excerpts from Sontag's essay are prominently featured throughout the course of the exhibition to provide additional context to understand the true essence of the aesthetic and how it manifests in different aspects of society.
The grand finale of the exhibit is an open room filled with some of the greatest Camp moments in fashion. Highlights include the Marjan Pejoski swan dress (later made famous by Björk at the 2001 Oscars), the Hedi-Slimane-era Saint Laurent heart dress from FW16 (later made famous by Rihanna on the early morning streets of SoHo), and the Thierry Mugler AW95 haute couture half-shell dress (later made famous by Cardi B at the 2019 Grammy Awards). And with the Met Gala later — hosted by Harry Styles, Lady Gaga, Serena Williams, and Alessandro Michele, creative director of Gucci (who's sponsoring the exhibition) — it's likely some new iconic Camp moments will occur on the red carpet tonigh. Stay tuned.
Camp: Notes on Fashion is on display from May 9 – September 8, 2019. Get a quick crash course in Camp below.

Images: Courtesy of the Metropolitan Museum of Art.