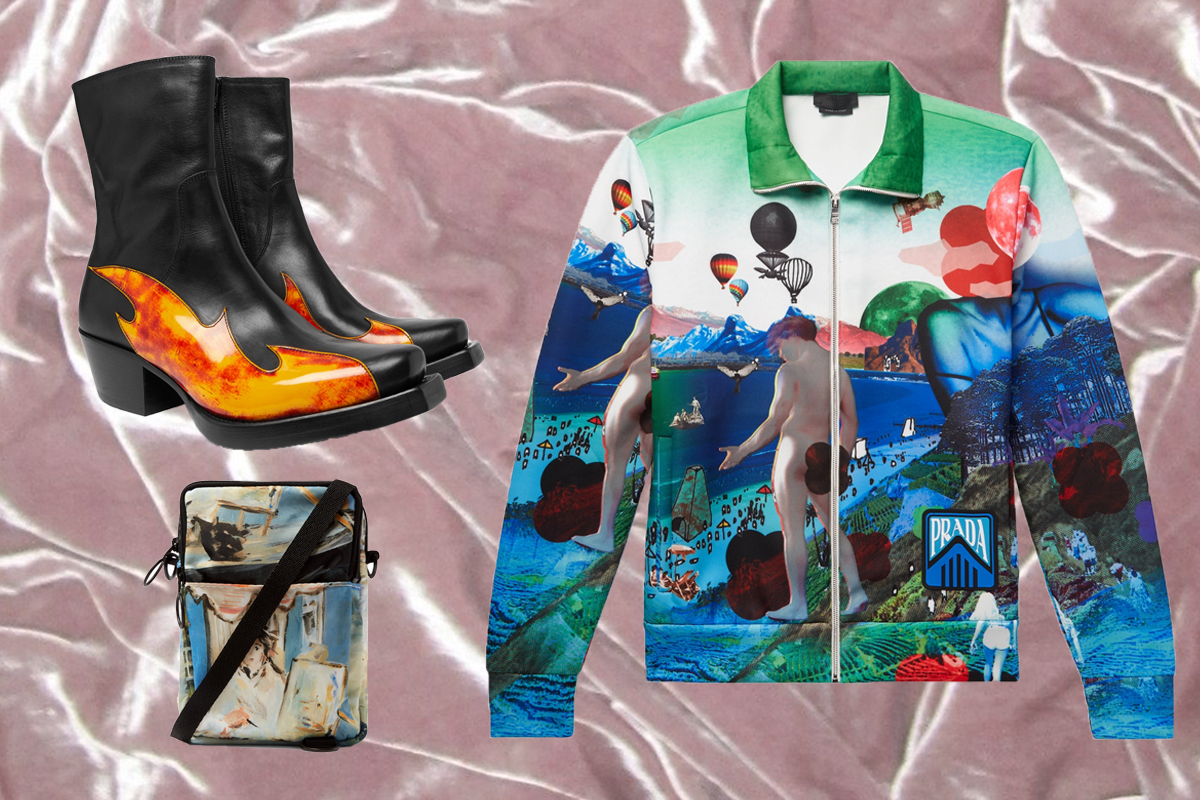 The Best Camp Menswear from Mr. Porter
It's the first Monday of May, which can only mean one thing: the Met Gala. With this year's theme being something as fun and subjective as 'Camp,' it should make for a delightfully tongue-in-cheek red carpet. (Fingers crossed.) For those of us who won't be attending the benefit tonight, we've rounded up some of the best menswear items from Mr. Porter to add a little camp to your everyday look before you go see Camp: Notes on Fashion when it opens on Thursday. Read on.
Gucci Camp-Collar Printed Silk Shirt
Gucci is the official sponsor of the exhibition, with creative director Alessandro Michele serving as one of the hosts, and this heavy-metal-inspired graphic shirt is the perfect way to show gratitude.
$1,280, available on MrPorter.com
Paul Smith Pencil Silver-Tone And Enamel Cufflinks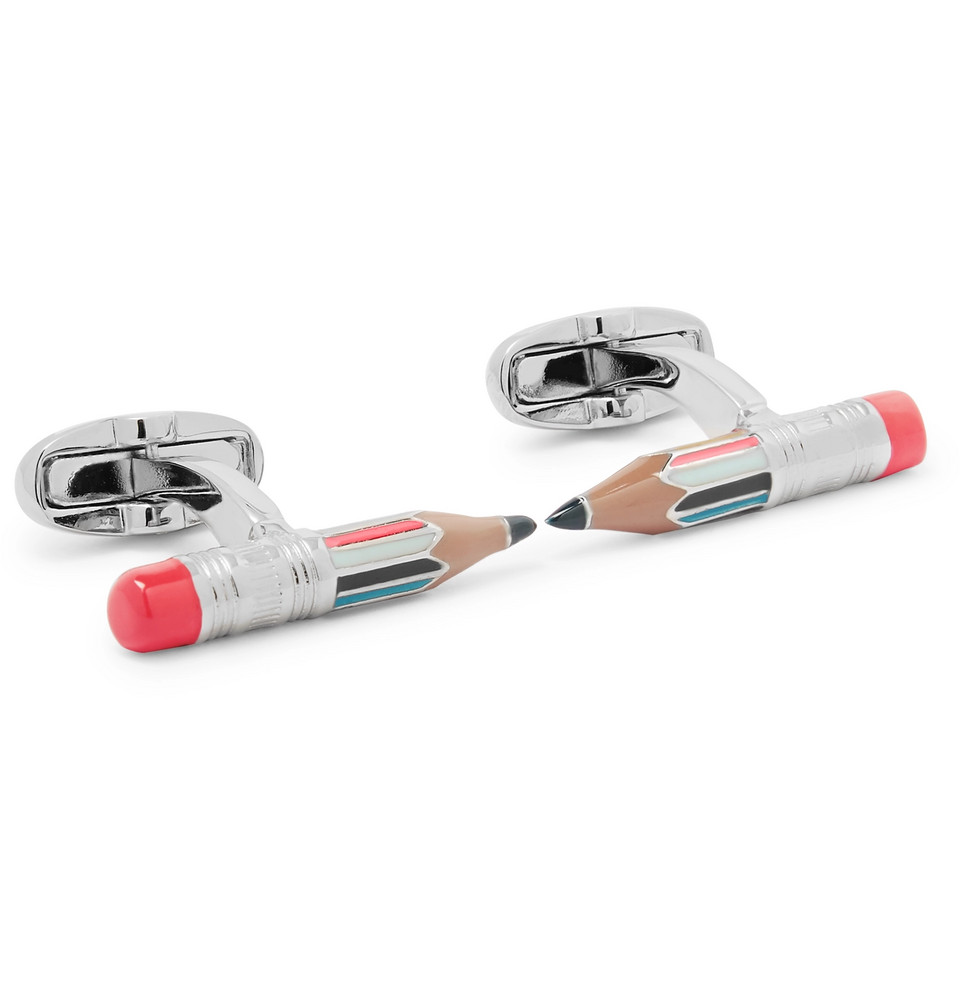 These cartoon-like pencil cufflinks are the perfect way to add some risible flair to an otherwise mundane business look.
$125, available on MrPorter.com
Balenciaga Printed Cotton-Twill Shirt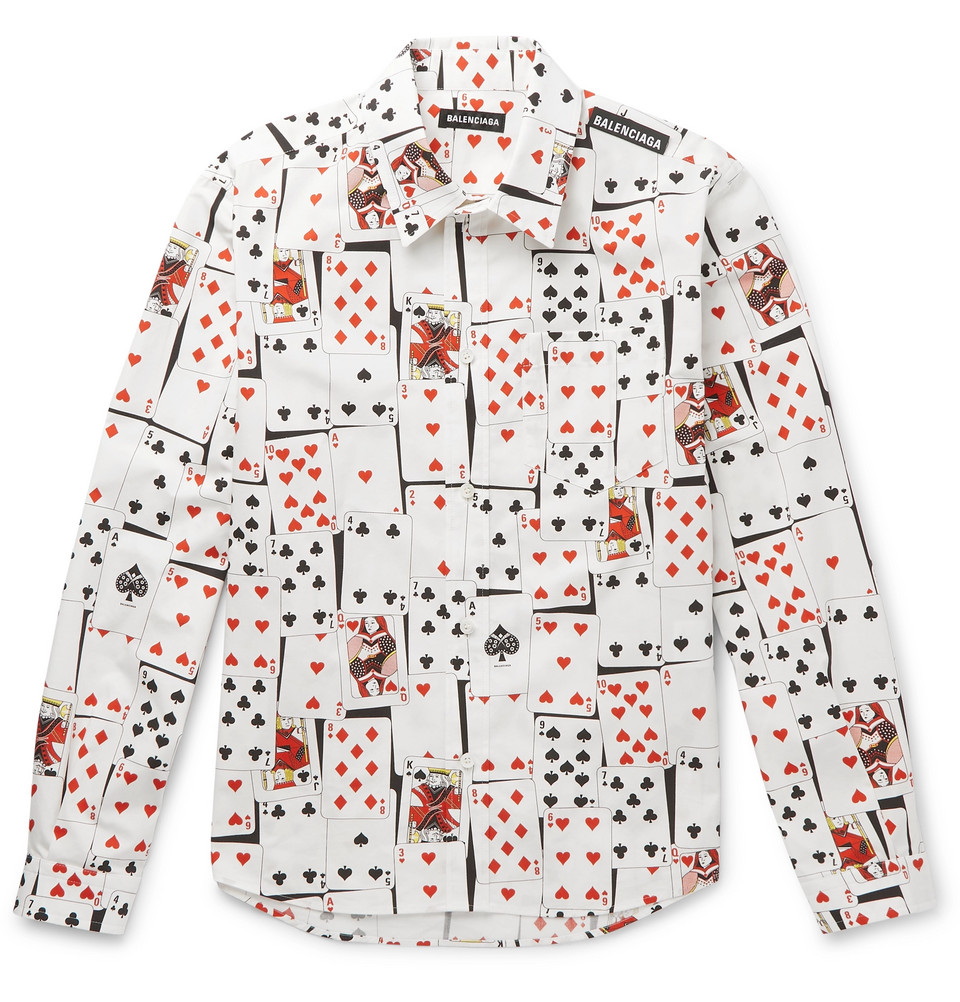 Dressing camp is a bit of a gamble, so you might as well take it literally with this all-over card print shirt from Balenciaga.
$780, available on MrPorter.com
99%IS- Gobchang Stretch-Shell Drawstring Trousers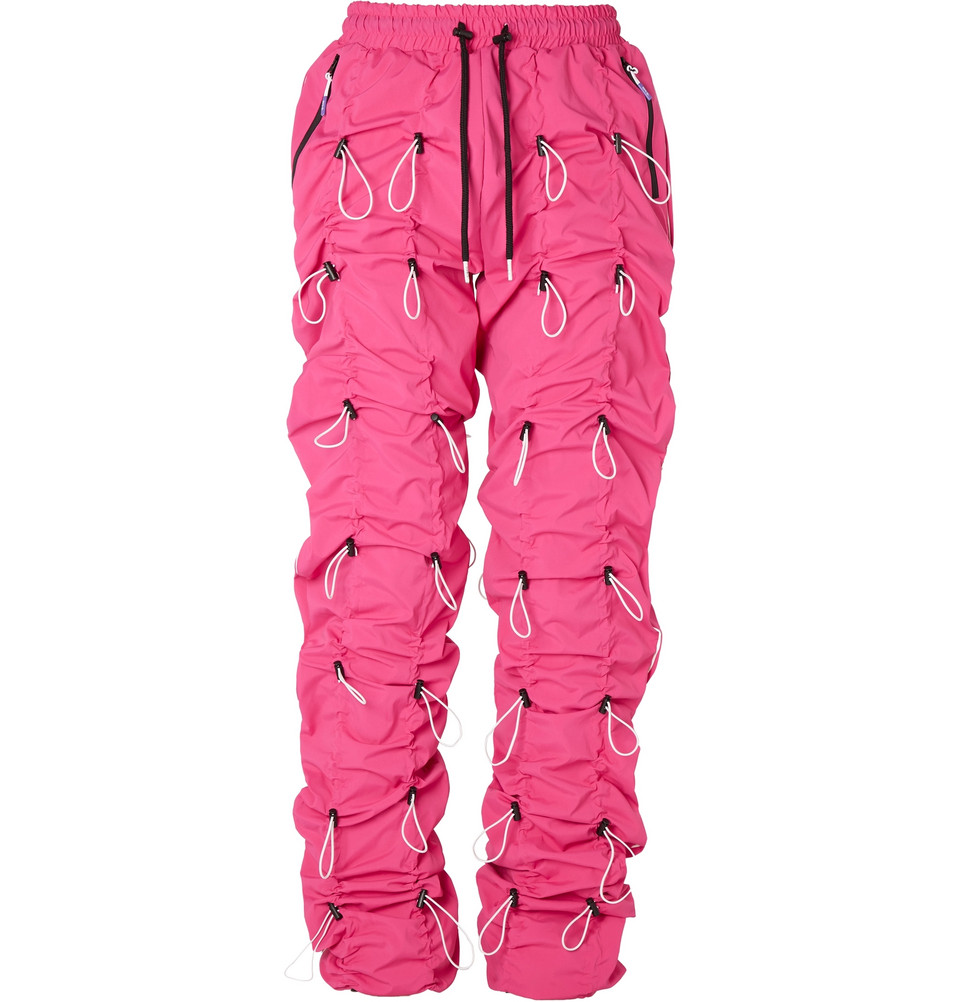 An exaggerated take on drawstring pants, these trousers are a pure rave and punk explosion — just make sure they don't get caught on anything.
$870, available on MrPorter.com
Prada Logo-Appliquéd Printed Neoprene Track Jacket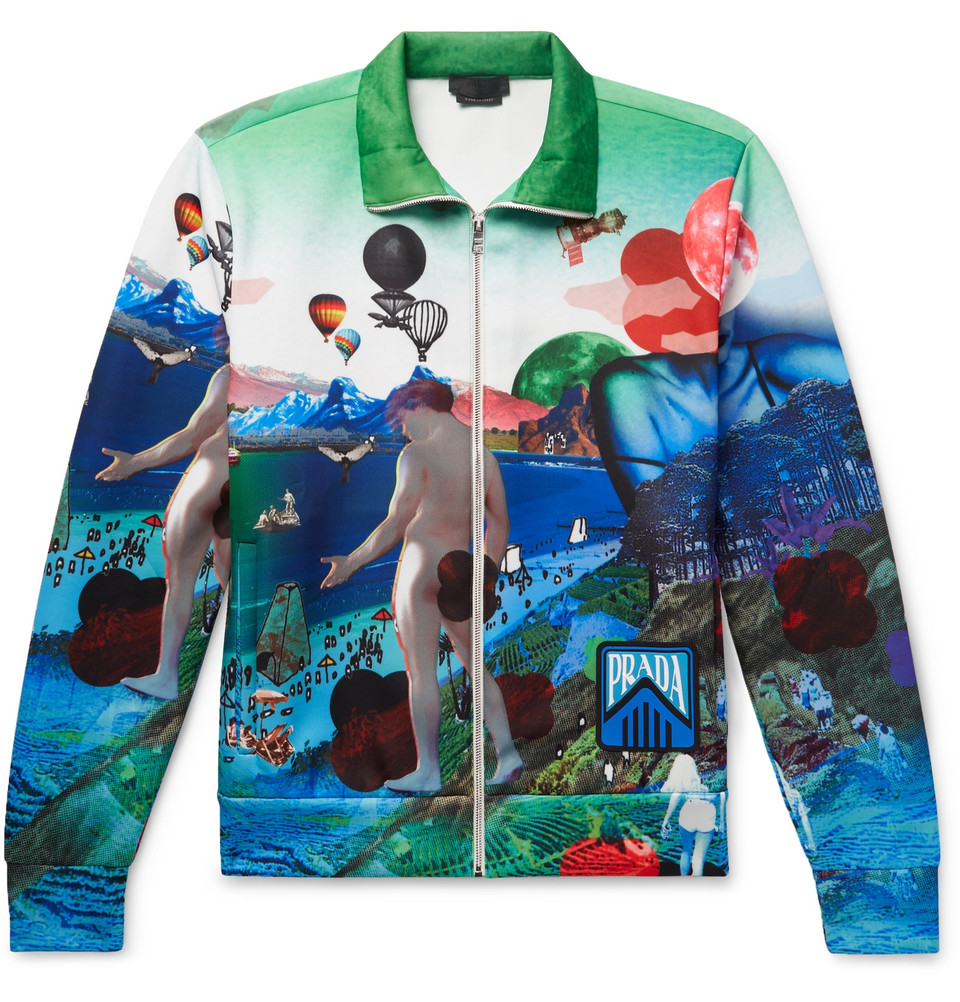 A trippy take on an Italian Renaissance painting printed on a neoprene jacket? Couldn't be more camp if Elton John sewed it himself.
$1560, available on MrPorter.com
Vetements Flame-Appliquéd Leather Boots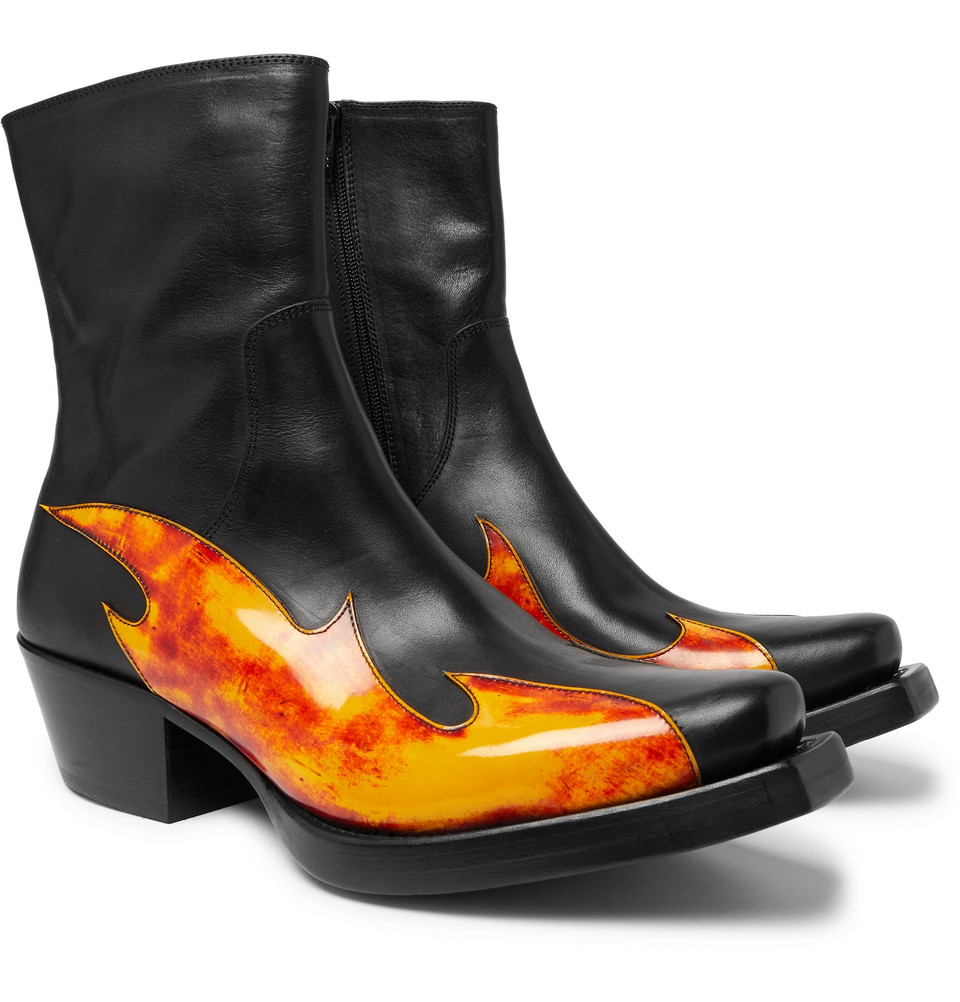 Vetements easily codes as camp due to its general disinterest in participating in the fashion cycle circus. These flaming boots are no exception.
$2390, available on MrPorter.com
Neighborhood Wide-Leg Printed Cotton-Corduroy Trousers
This ambiguous interpretation of camouflage pants is a woodsy and whimsical take on outdoor dressing.
$320, available on MrPorter.com
Off-White Printed Shell Messenger Bag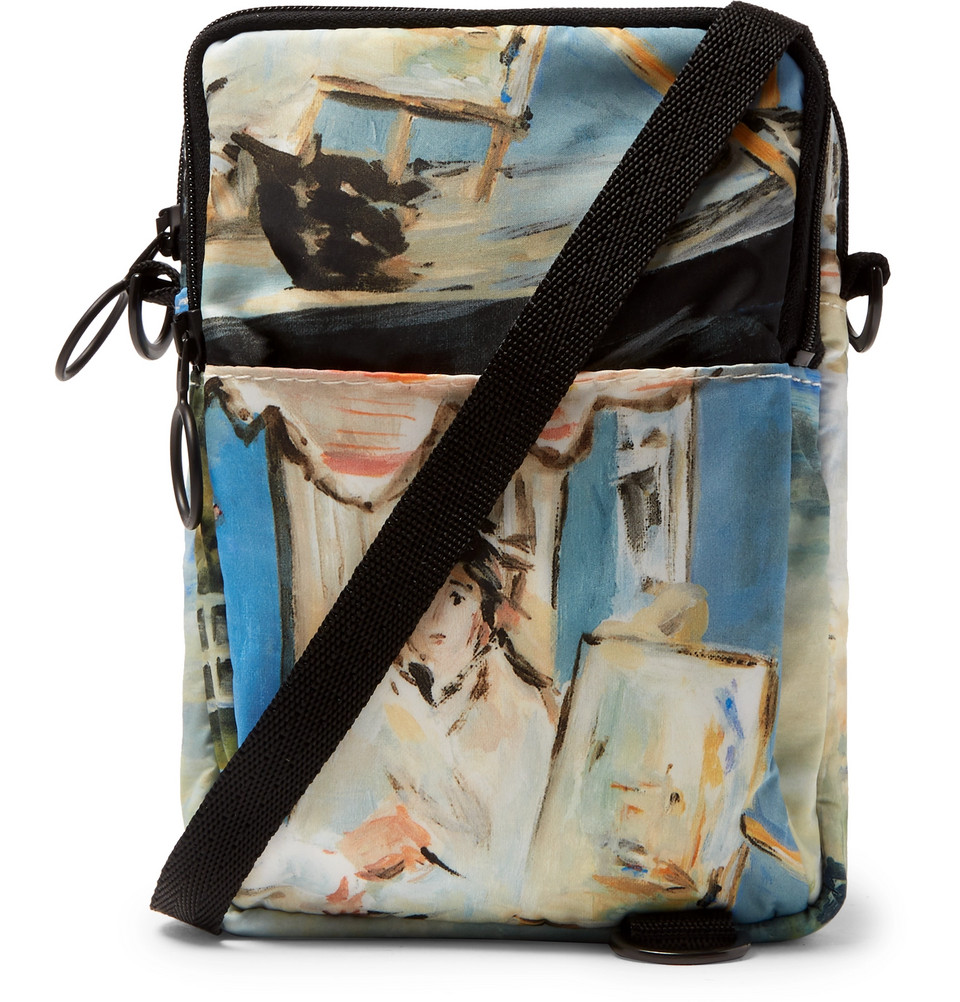 There's definitely some irony in a camera bag printed with an Impressionist painting.
$560, available on MrPorter.com
AMBUSH Oversized Appliquéd Cotton-Poplin Shirt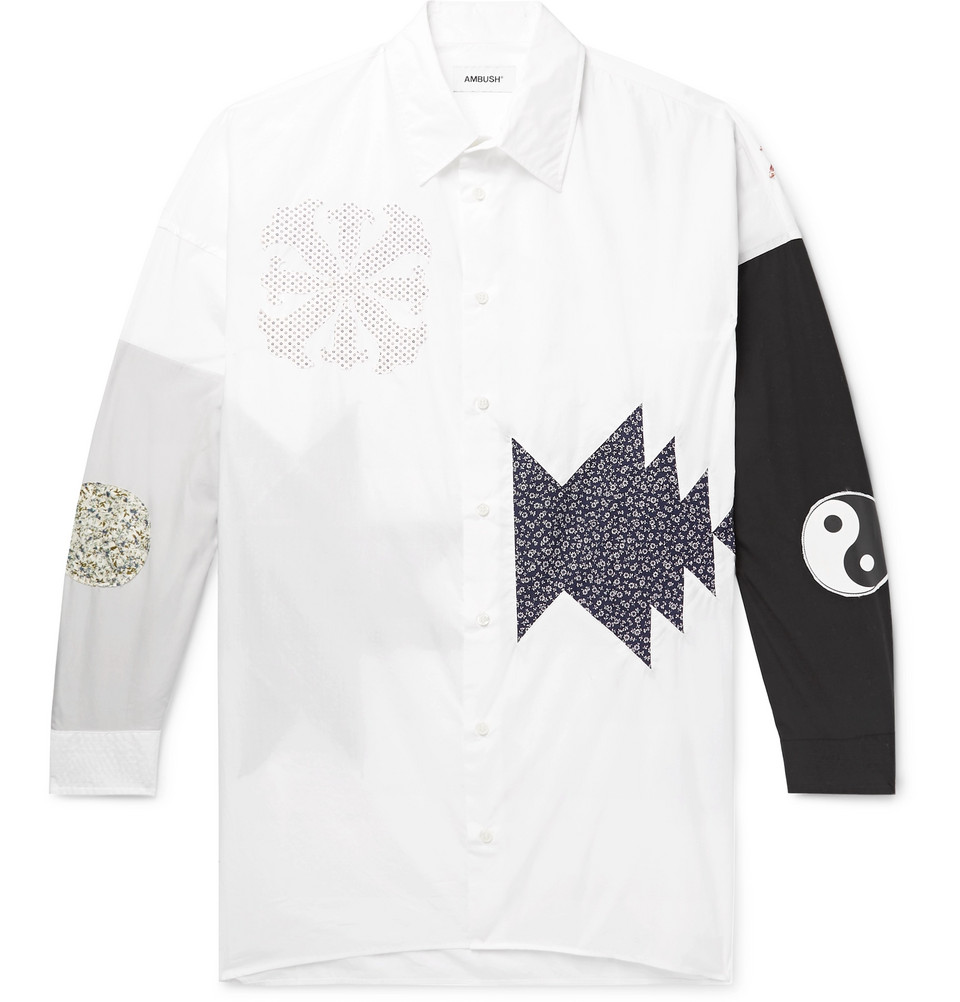 Part of the Japan Edit (which launched today) this exclusive piece is the epitome of art-teacher-cool.
$810, available on MrPorter.com