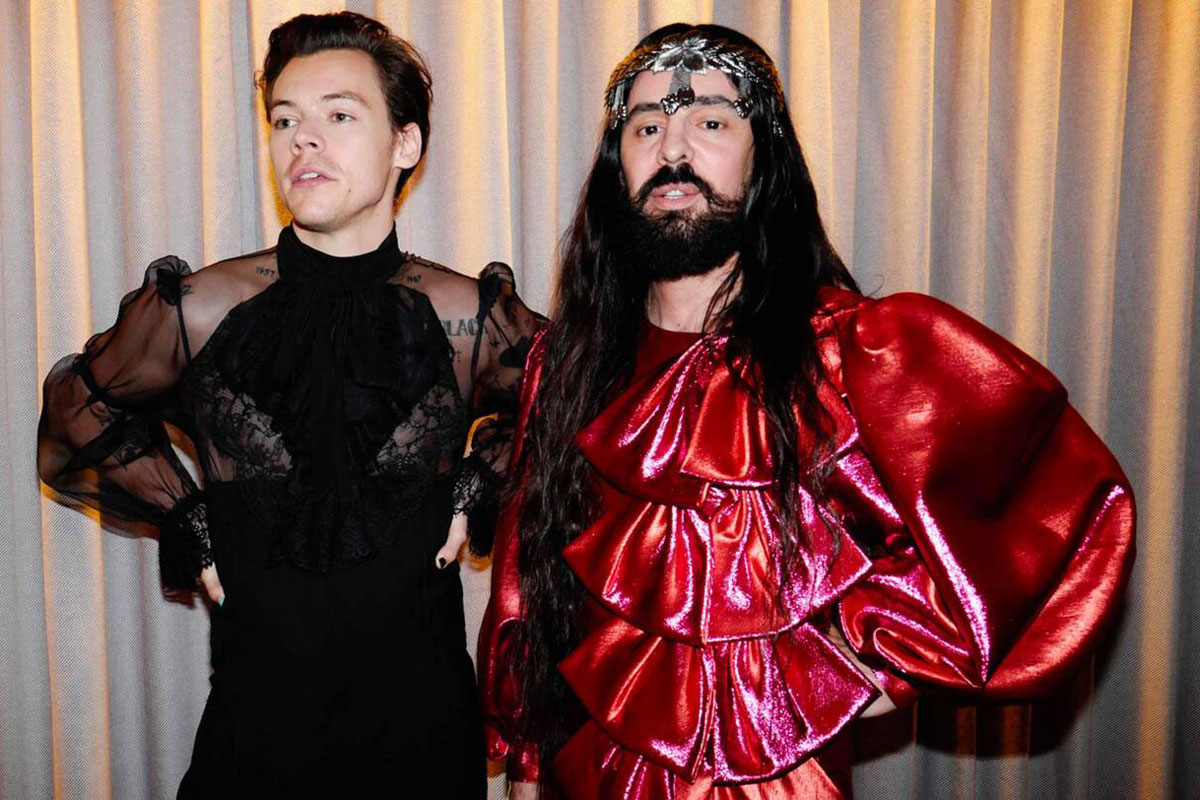 Alessandro Michele Designed Some Harry Styles Merch
Alessandro Michele, creative director at Gucci, and Harry Styles, one of the label's most famous ambassadors, have a longstanding friendship. Styles frequently sports flamboyant Gucci looks when performing and co-chaired this year's camp-themed Met Gala with the designer, which sponsored the event. The two even attended the event together. In 2019, they are the epitome of a non-toxic-masculinity bromance.
In celebration of Harry Styles' latest album, Fine Line, which came out last week, Alessandro is once again showing the former boyband sensation his support by releasing a limited-edition graphic T-shirt. The sustainably-made white tee features a simple but bold drawing of an arrow piercing a bleeding heart with the artist's name written in it, while the album title is scribbled around the heart's exterior. A pretty straightforward design, but simple band merch tends to age better. Adding another level of exclusivity, the shirt will only be available until Thursday on Harry Styles' website and a portion of the proceeds will benefit the Global Fund for Women.
The Harry Styles x Alessandro Michele T-shirt is available online now.