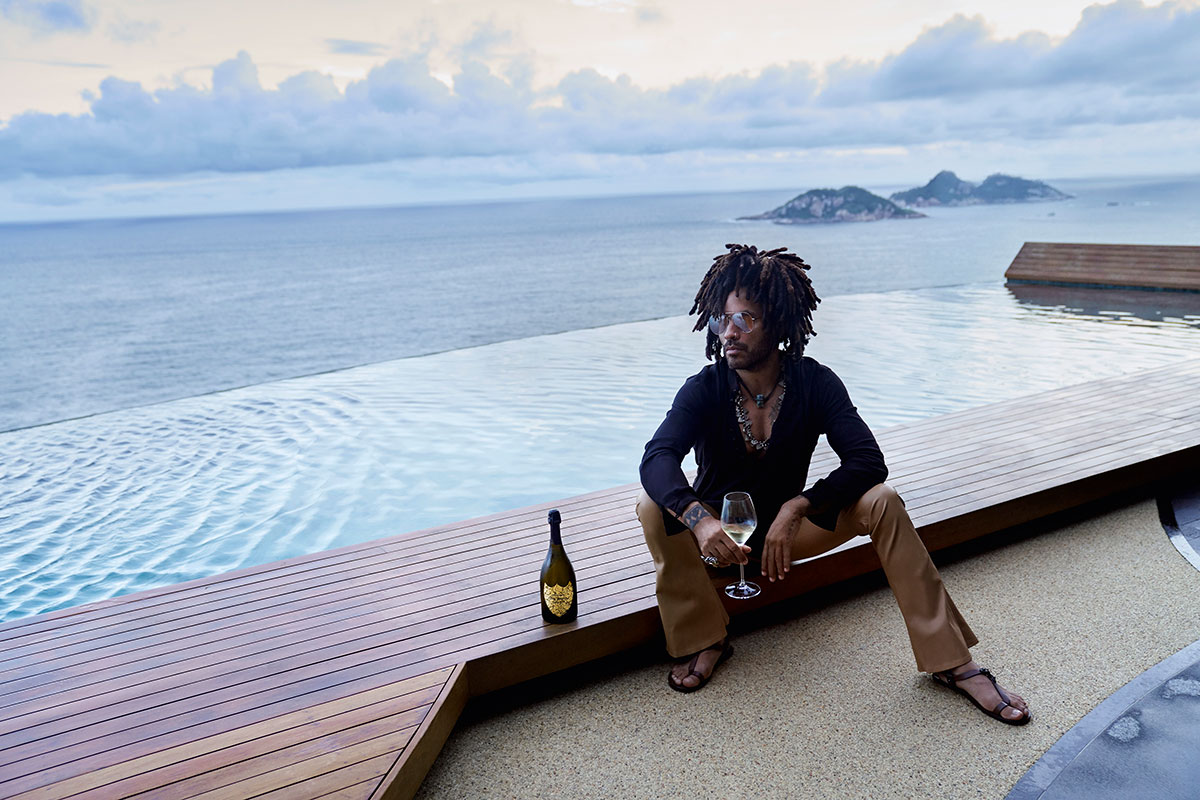 Lenny Kravitz Now Makes Champagne With Dom Pérignon
Lenny Kravitz has taken to his creative side once again at Kravitz Design studio to create three exclusive items with Dom Pérignon. For the occasion, the singer has designed a limited edition gift box, a candelabra box, and a table bar each stocked with the premium champagne.
The first piece, the gift box ($349), reinterprets the brand's heritage including the craft to goldsmiths to hammer the iconic label onto the surface of the shield. The work creates an aged patina that gains more character with the passing time.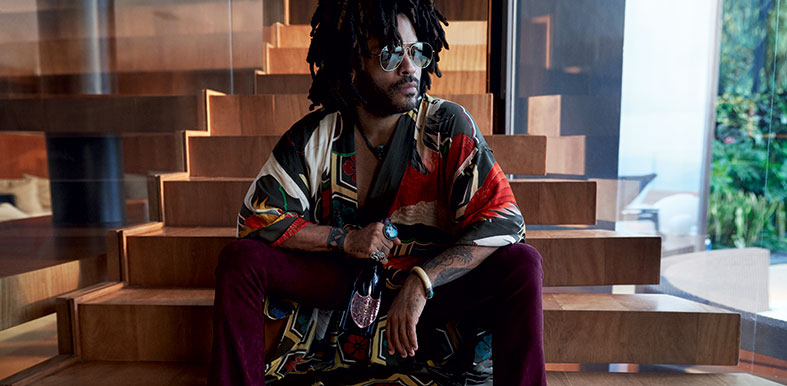 A candelabra box, a new iteration for champagne, sets the atmosphere for champagne under dim, soft lighting from a candle.  The version includes the 2008 Vintage and the box is a collectors-desired object d'art. (The Candelabra box includes 4 candles and is retailing for $3,650.)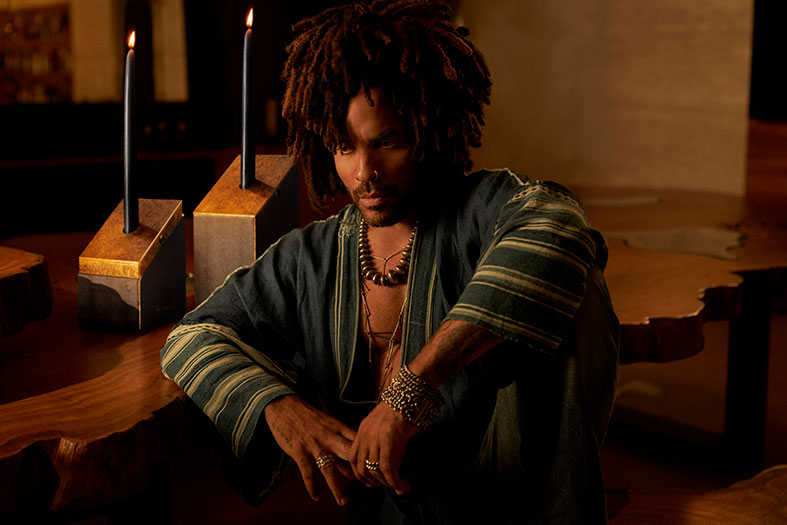 The ultimate piece, however, is a table bar that's a true masterpiece — the black lacquered table is brushed with a brass trim that reveals the champagne bottles, glasses, and ice bucket in the center. It gives off the impression of a broken circle coming apart in slices to reveal a golden center.