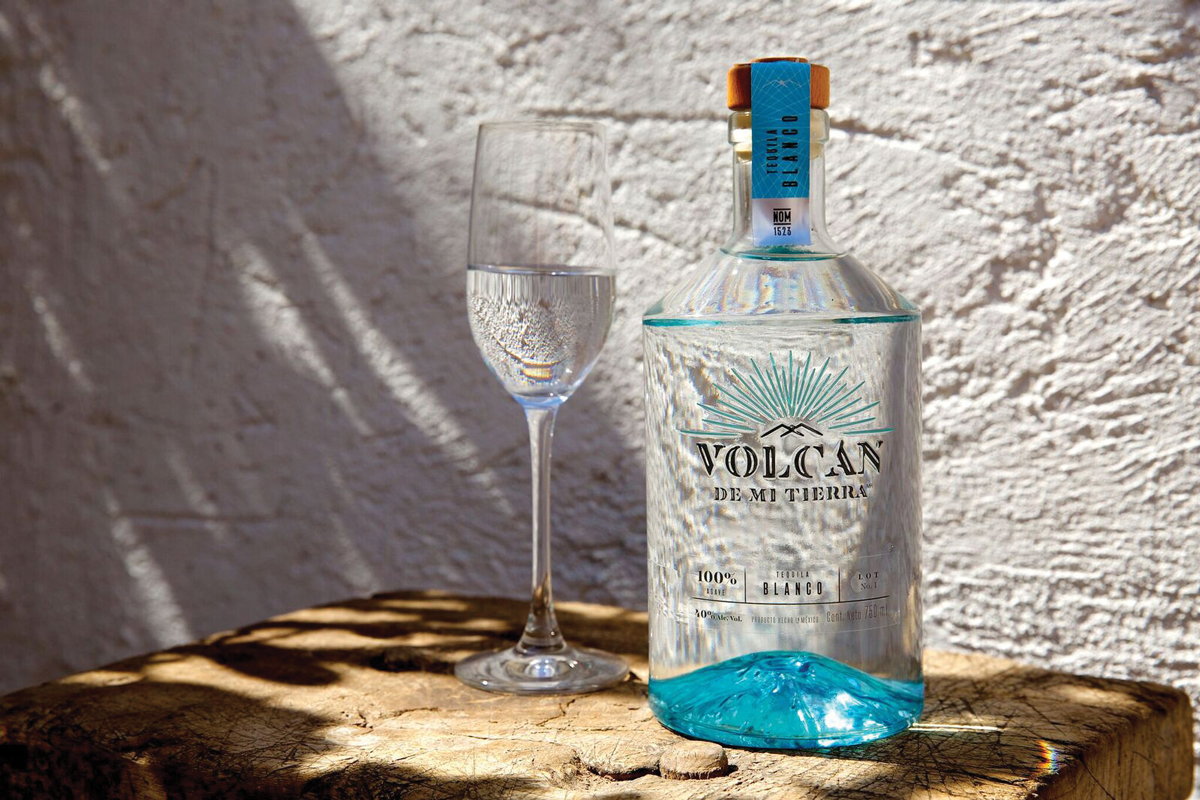 LVMH Presents its First Tequila
Overseen by the former vice president of Dom Pérignon, Trent Fraser, LVMH ventured into the world of tequila with the soft launch of Volcán de mi Tierra in Summer 2017. The result of an over five-year-long effort dubbed "Project Blue" is a spirit collaboration with the Gallardo family, with an already established influence in Jalisco, Mexico. Instead of buying an existing distillery, Fraser decided to build his own brand. He approached tequila with a French-wine vocabulary: "There is a true terroir that exists in tequila," he says. Master tequilier Tomas Perez Lazcarro, working closely with Ana Maria Romero Mena, mixed the agave from the lowlands (rich with herbaceous and peppery nuances) with the agave from the highlands (elegant with fruity notes,) yielding a complete, balanced, and mature style of tequila with unparalleled new aromas. "We are calling it assemblage," Fraser explains.
The tequila has two expressions: Blanco, a house style, and Cristalino, an aged añejo-like option with slight caramel and vanilla coffee notes, with at least two new options underway as well. "Gone are the days where you'd have to conform to the traditional architecture of blanco, reposado, and añejo," says Fraser. "I think we can change the game and experiment."
With such versatility within tequila itself, the consumption ranges anywhere from casual sipping to craft mixology, instead of the usual celebratory drink that Fraser was used to. Whimsical and feisty, Volcán de mi Tierra is the new age of Mexican tequila utilizing the best of old tahona methods mixed with new world techniques ready for any occasion.
Images: LVMH.