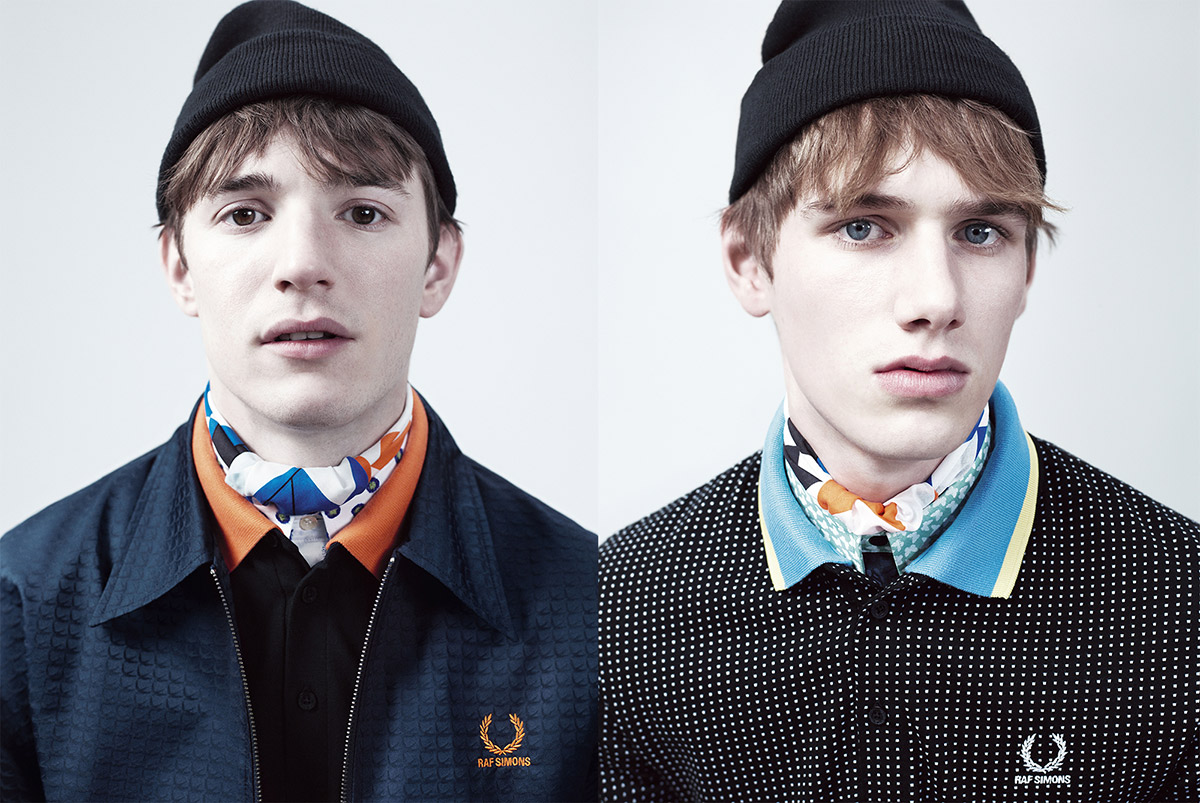 For Spring, Let Love, Color, and Raf Simons x Fred Perry in
Video: Fred Perry
.
While I'll be the first to admit that I do not usually dabble with color—being that my general wardrobe readily falls somewhere between a Viktor & Rolf store and Swedish pop band Shout Out Louds ("black is the only color I know")—I can say Raf Simons' latest collection for his collaboration with Fred Perry (now in its sixth year, hooray!) might have me considering other hues. Although to be completely candid, it should also be said that I would  follow the Belgium designer into the depths of the hell—or rather, the sale rack at Bloomingdale's—if need be.
Using  the British classic three-button sports shirt as his canvas, this season Simons stuck with an ethos that he's proved to have mastered in earlier collections and at Christian Dior, bringing saturated colors (warm, tangerine golds and grape juice purple), large scale pop-art graphics and smart lines to Fred Perry's Laurel Wreath Series.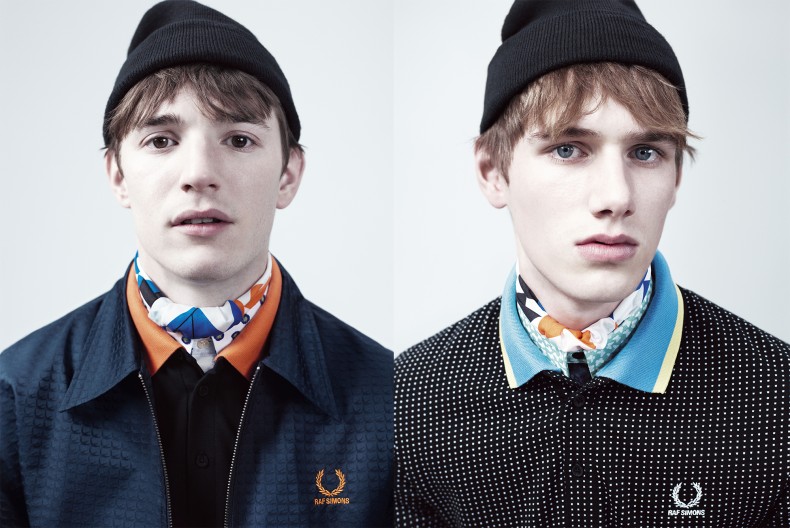 Image: Fred Perry.
The full collection is available online now, and if the persian blue just ends up being *too much* for Spring—it's fine, I get it!—fortunately there's a similar option in the comforting contrast of black and white.