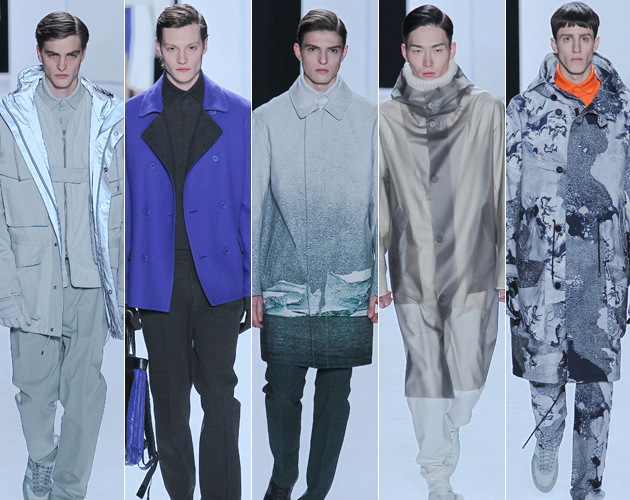 Favorite Five: Lacoste Fall 2013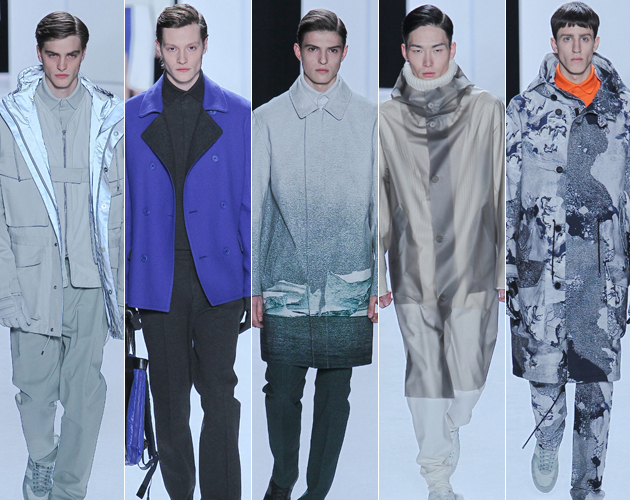 Lacoste sent models onto the runway though a multi paneled, white cube,  further delving into their spacey vision of the future—technical fabrications, elongated torsos and exaggerated collars. It was a collection with two distinct feelings. There were plenty of clinical looks with sharp lines, lots of creams and whites and at least one men's rubber looking trench. There was also a bit of wistful romance. An oversized, ombre overcoat with a glacier print is perhaps a call to the here and now to do something about global warming and the gorgeous camo loops back to primitive times with a few hidden petroglyphs.
Favorite Five



One of the most beautiful camo prints we've seen yet.




Matte and reflective, relaxed and monochrome. Chic.




The hint of texture in the fabrication, the rich plum color, the relaxed fit. Love.




The gorgeous overcoat with glacier print. Instant classic.


The future is turtleneck.
Show
[nggallery id=203]
Related: Lacoste Spring 2013