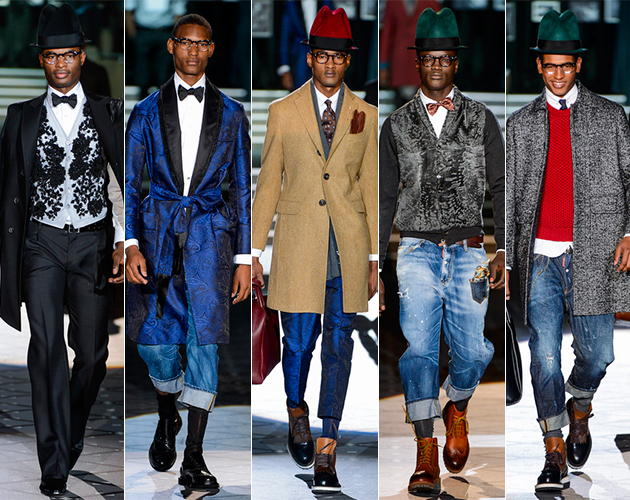 Favorite Five: Dsquared2 Fall 2013 Menswear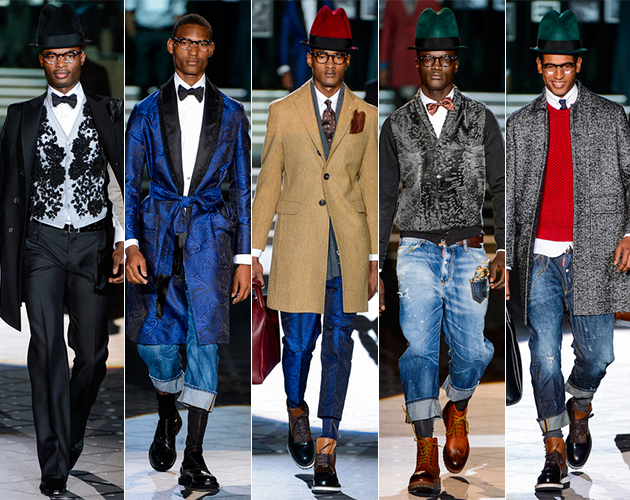 "Rich man, poor man, dance hall or dive, when your toes start tapping to those bebop beats you know it's time to swing."
Dsquared2's new emphasis on relaxed fits are expertly framed with a polished three quarter coat and "big brother jeans."

Texture and motion abound.

Embroidered pants flare from beneath a demure camel three quarter coat. You've got savoir faire.

Daring, really, to wear a robe outside the house (unless you're happen to be named Hugh Hefner) but, we'll say, this is the kind of fun we love in Dsquared2.

The embroidered flowers make the man.
Related: Dsquared2 Fall 2012