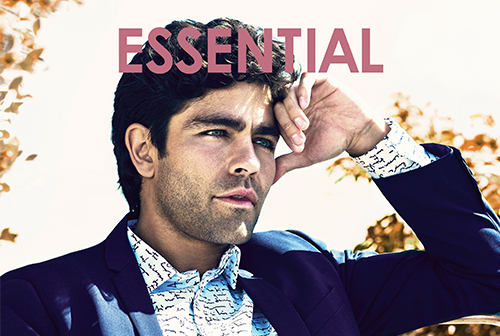 Essential Homme June/July 2015 Stars Adrian Grenier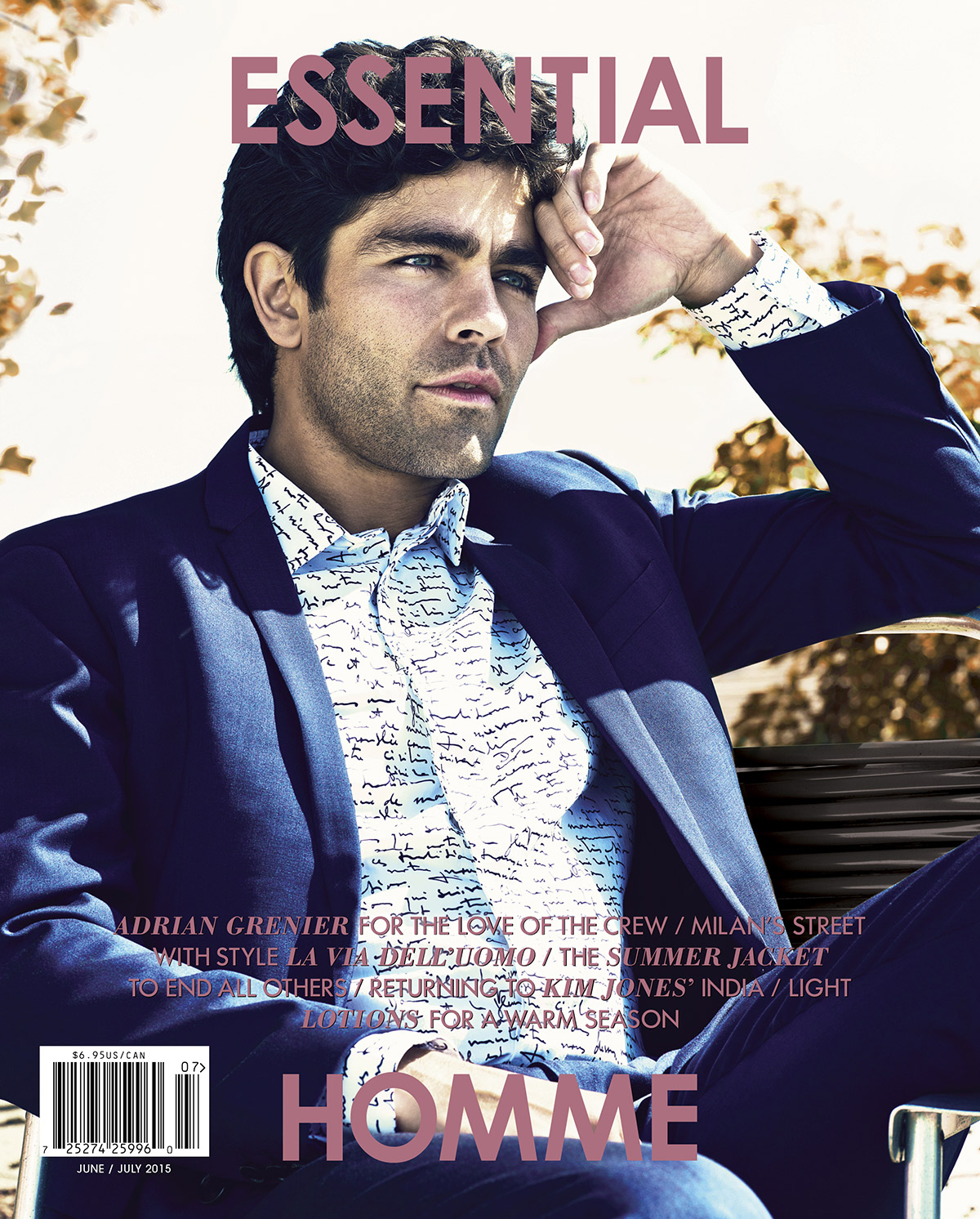 Image: Essential Homme.
Adrian Grenier covers Essential Homme's June/July 2015 issue.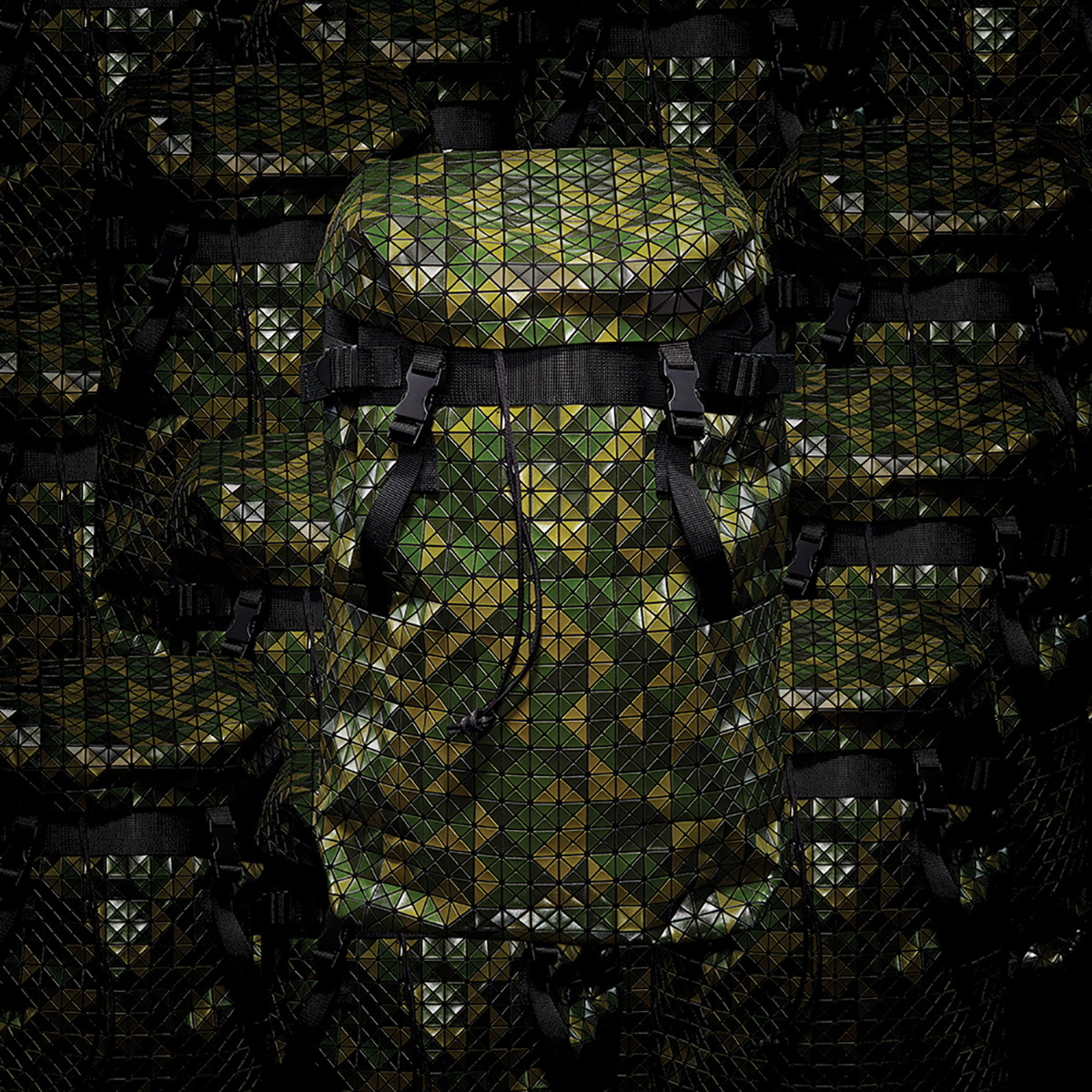 Image: Essential Homme.
This issue's MOST WANTED (pg. 20) features the ten items that are must haves this season, from Balenciaga's marble high-tops to Bao Bao Issey Miyake's biker backpacks. THE NEW, OLD COLLEGE TRY (pg. 30) offers up Dior Homme's Kris Van Assche's lost preppiness look for fall, blending collegiate nostalgia with masculine suavity.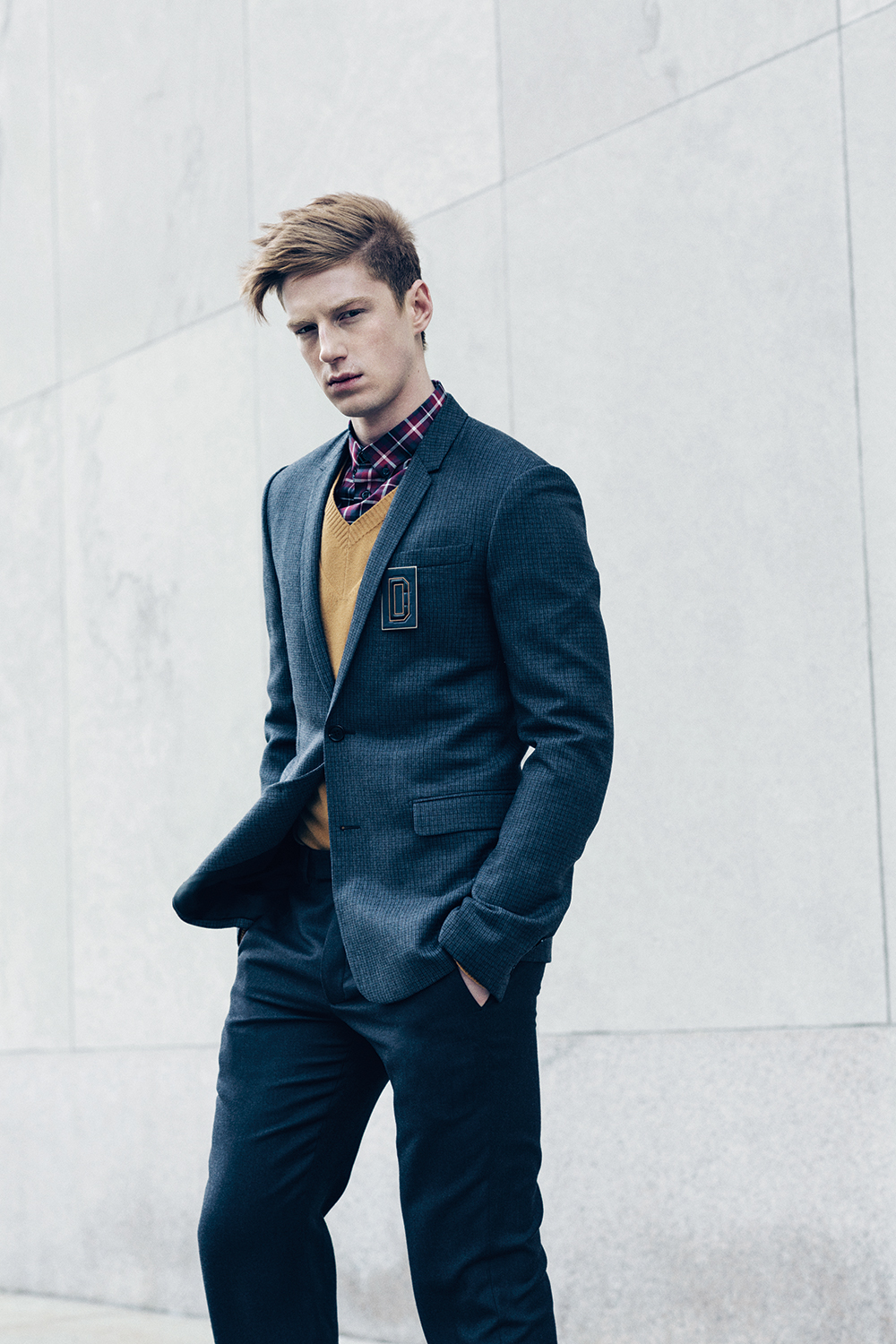 Image: Essential Homme.
In NEW ARRIVALS (pg. 44), the latest product collaborations and launches are featured, including Baja East's first collection for babies, RAYMOND WEIL's Frank Sinatra Limited Edition timepiece, Massimo Vitali and Vilebrequin's new swimsuit collaboration, Prada's new Sport fragrance, Salvatore Ferragamo's custom driving shoes, and more. SCENE (pg. 52) invites you through this past spring's hottest parties, from LA to Paris.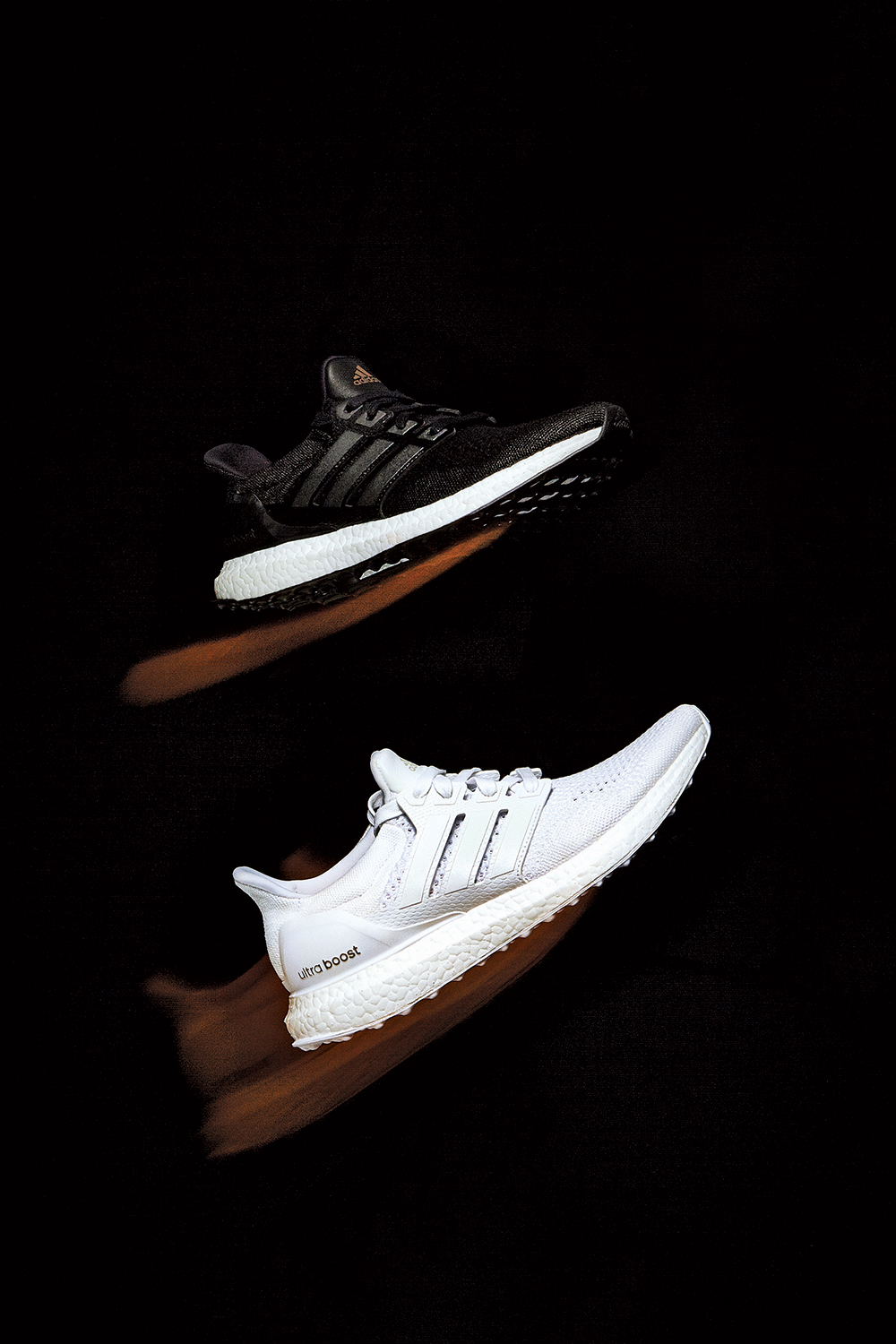 Image: adidas.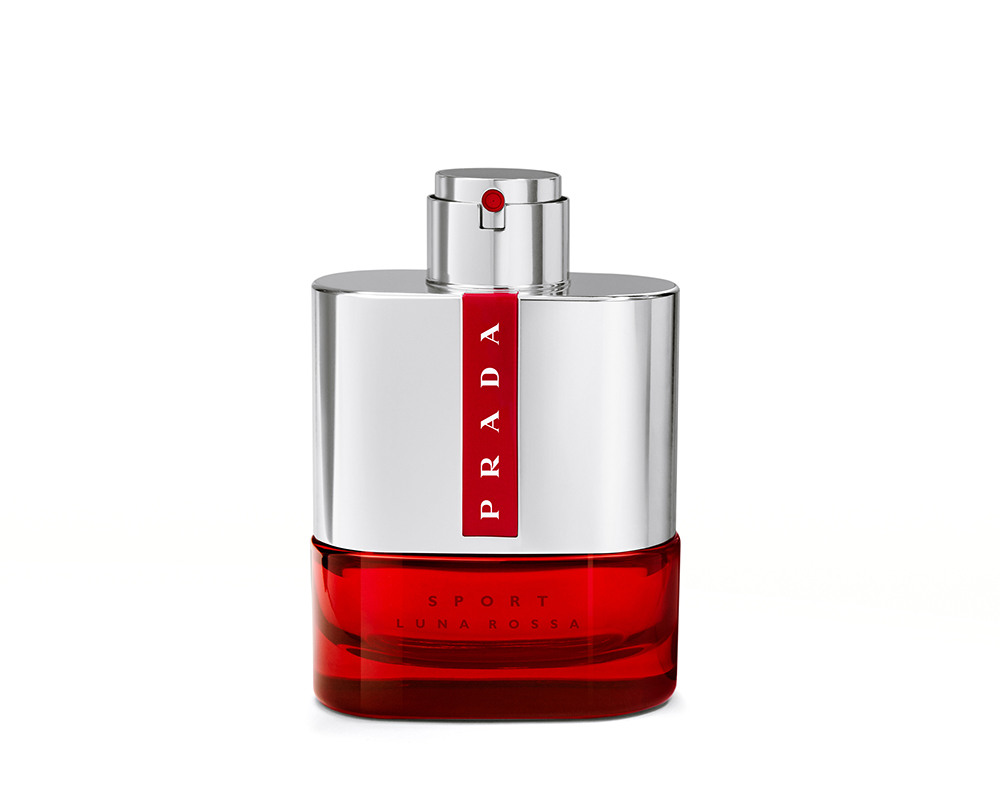 Image: Prada.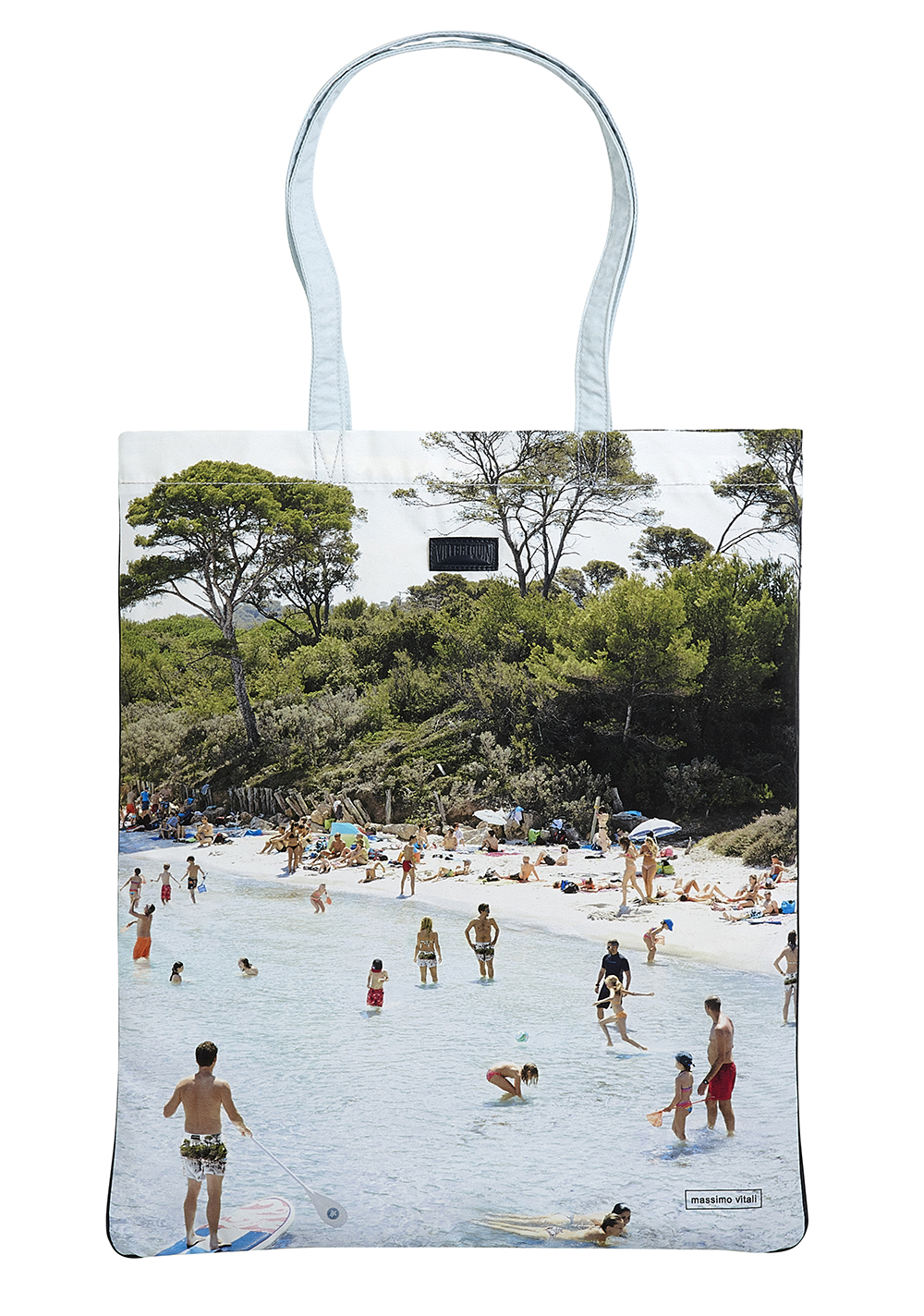 Image: Vilebrequin.
Image: BFA NYC.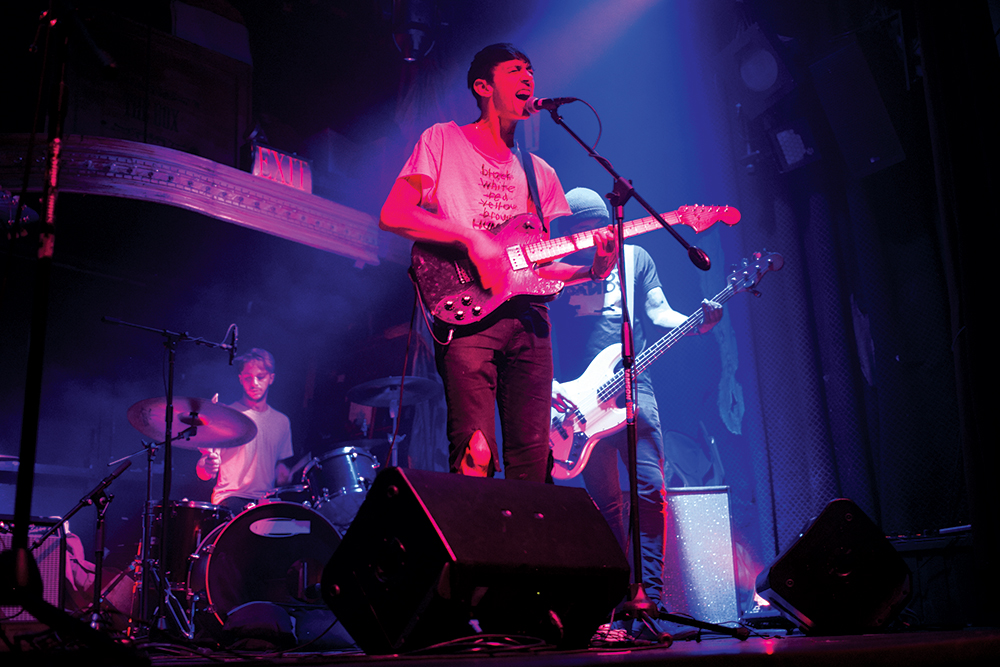 Image: BFA NYC.
Selected features include:
THAT BLOODY BLOUSON (pg. 56): A Frankenstein of sorts, the blouson boasts the best parts of your wardrobe for an all-in-one, baffling jacket that will outfit you anytime and anywhere, featuring Givenchy, Bottega Veneta, dunhill, and more.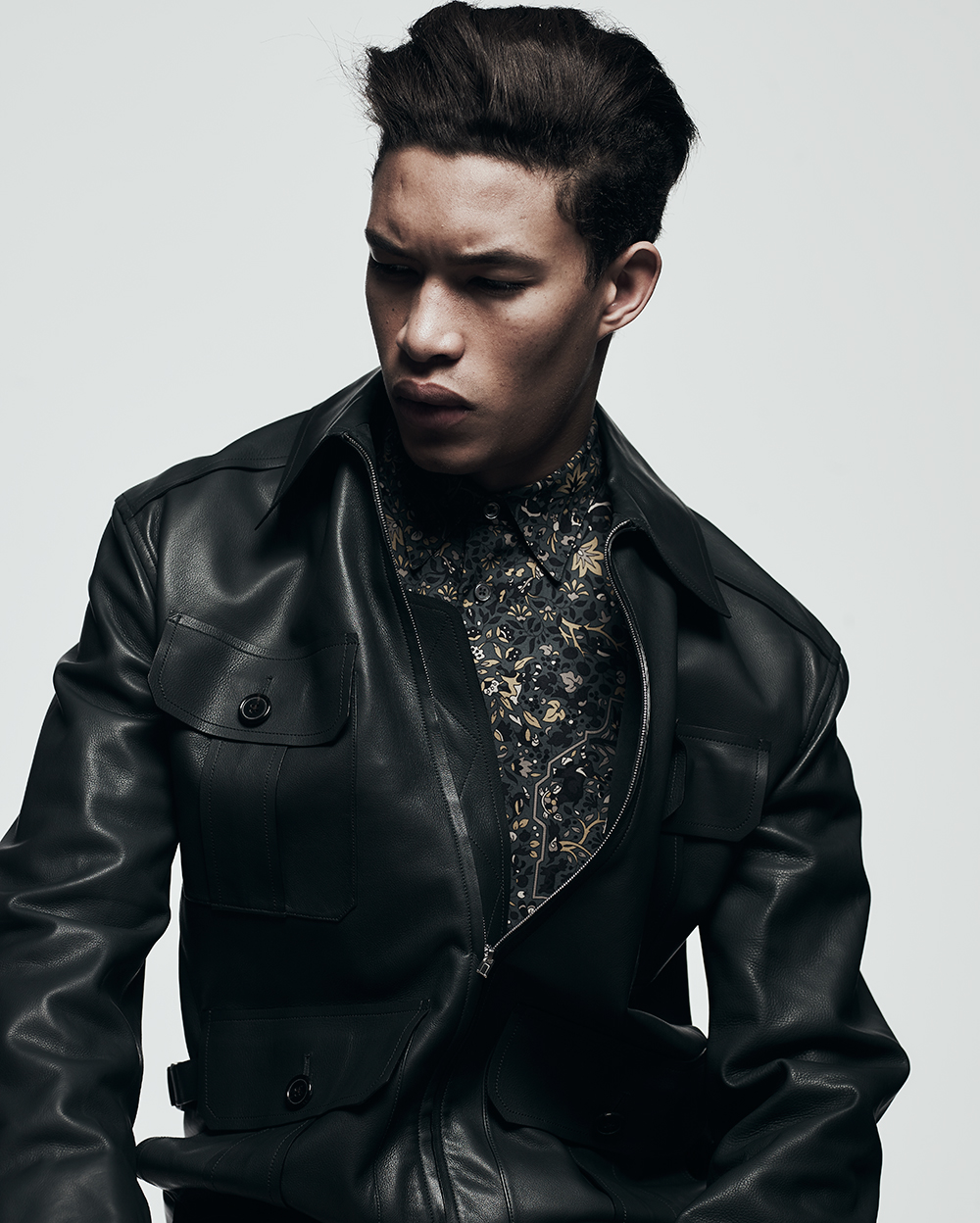 Image: Essential Homme.
DOG DAYS OF DENIM (pg. 66): Indulge in this season's flexible comfort—either at the office or at happy hour afterward—and test out different washes of jeans each day of the week.
THE WAY IT FALLS (pg. 68): Even if jagged around the corners, it's those bare brief shadows—in Saint Laurent, Prada, and Tom Ford—that walk toward truth.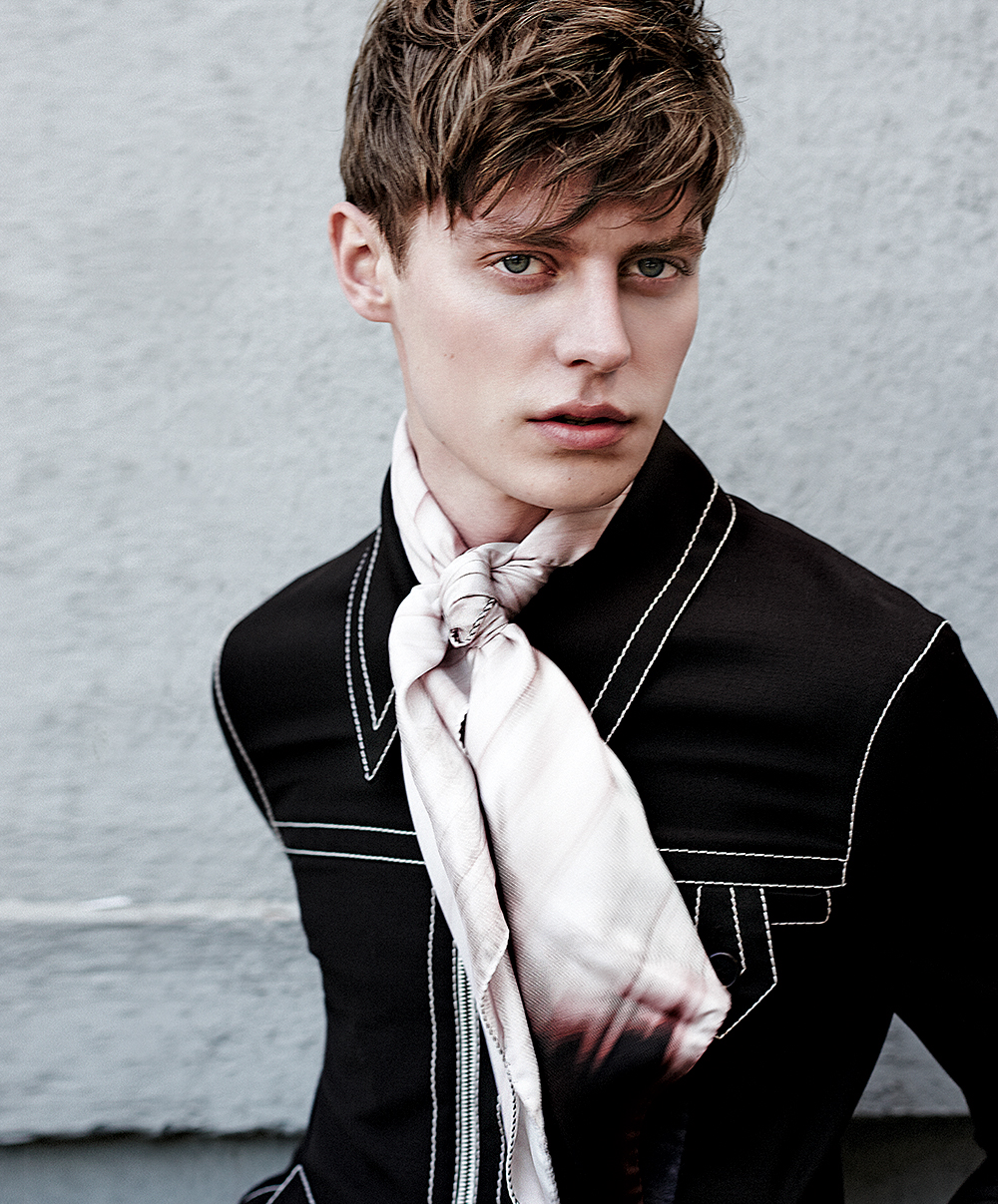 Image: Essential Homme.
CONVERSATIONS (pg. 80): The fashion biz titans behind La Via Dell'Uomo—Milan's new home for menswear on Via Gesù—Umberto Angeloni of Caruso and Pitti Immagine's Raffaello Napoleone explain the charm of the pre-renaissance, luxury-paved locale that is today crowned by the likes of Versace, Silvano Lattanzi, Mariono Rubinacci, and even the Four Seasons.
BE HIS GUEST (pg. 84): Almost 15 years later, hotelier Jason Pomeranc brings his home back to where it all began.
CALIFORNIA DREAMER (pg. 88): How Dean Levin's West Coast upbringing turned him into a rising art-world star.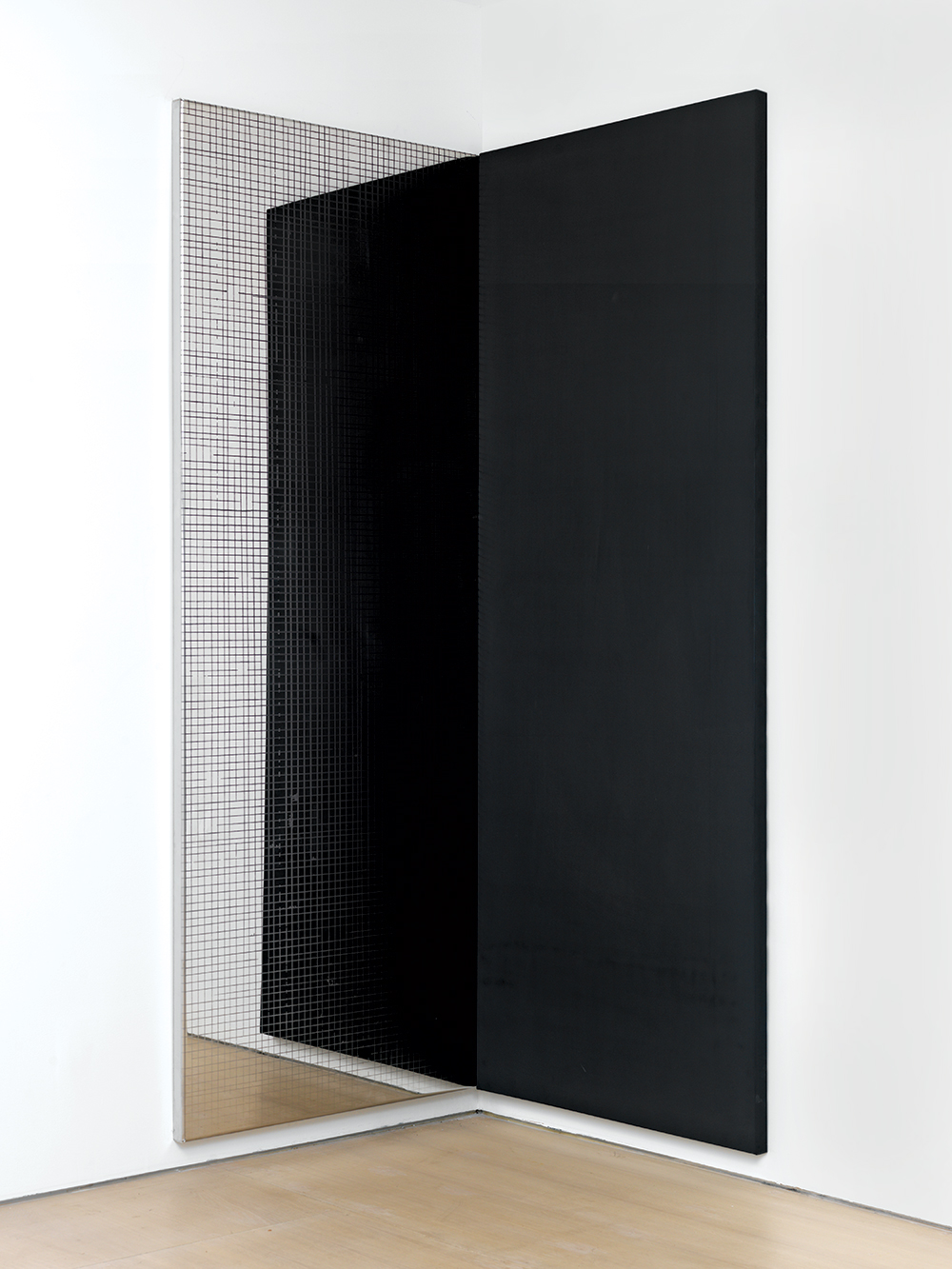 Image: Dean Levin.
ALONE OR TOGETHER (pg. 96): Adrian Grenier stands smack in the middle of another side to the other side of movie stardom.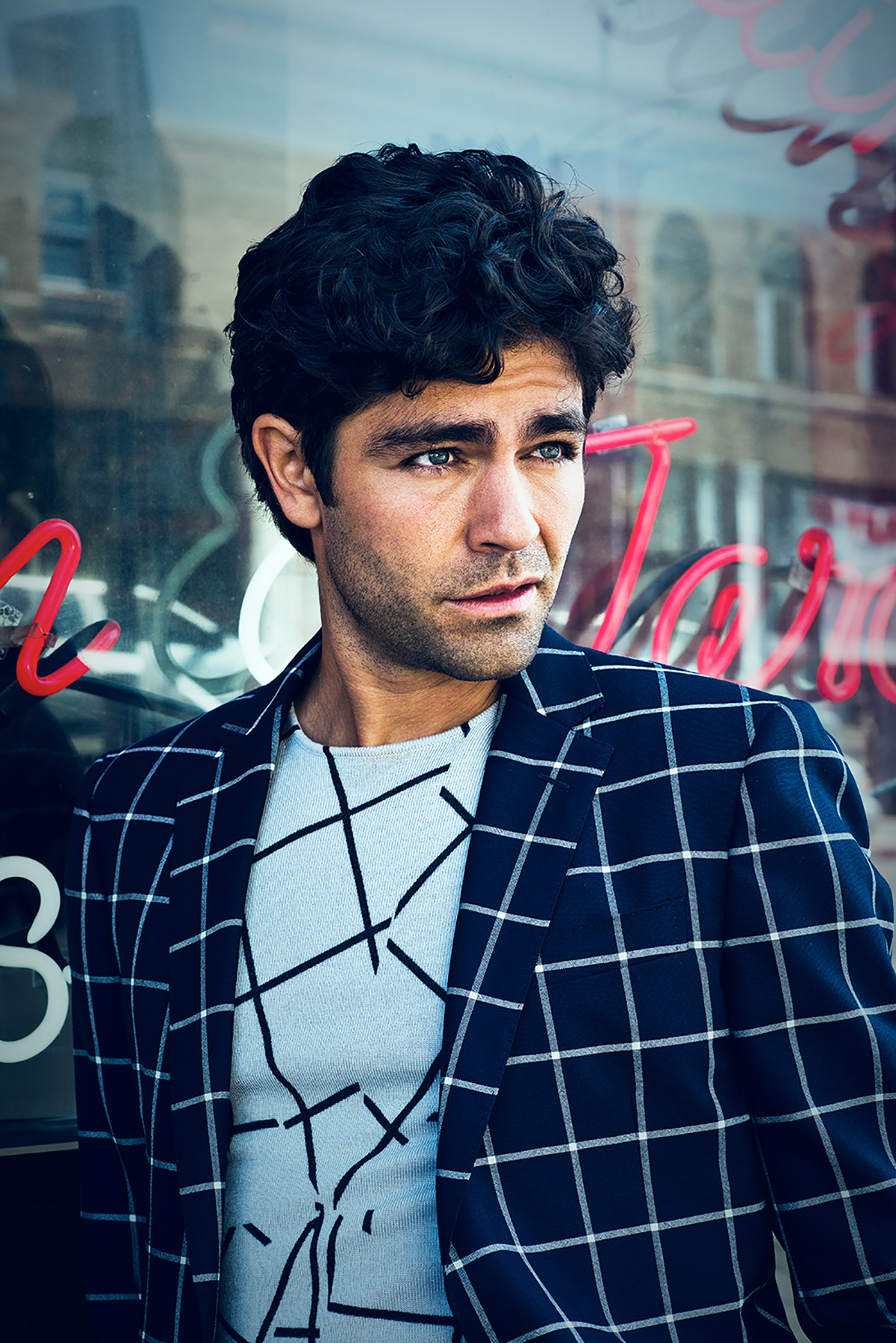 Image: Essential Homme.
INDIAN SUMMER (pg. 106): Jaunting beside inspiration and nostalgia, Louis Vuitton's Kim Jones revisits the Land of the Kings.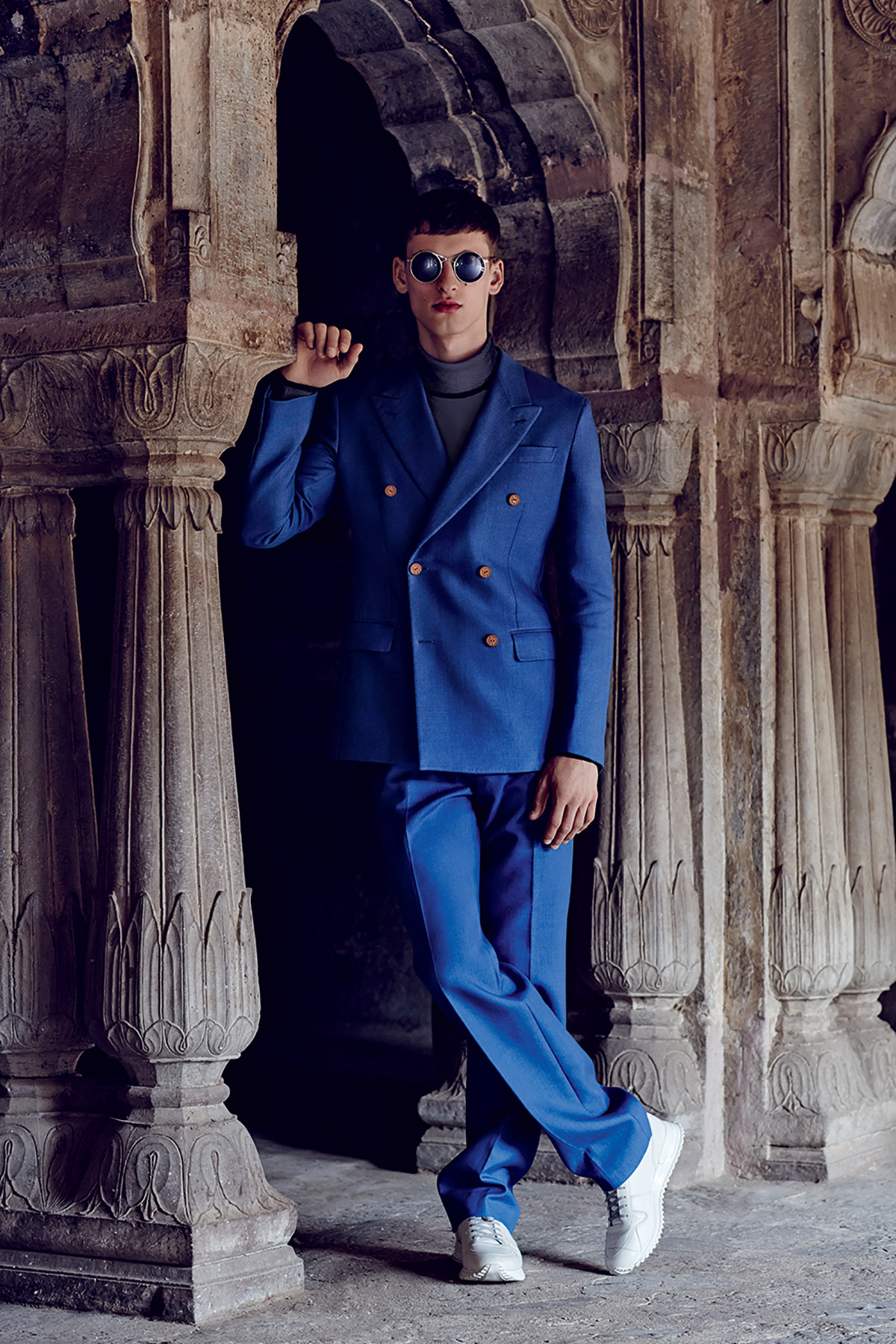 Image: Louis Vuitton.
GRIMY GROOMING (pg. 122): Instead of washing off mud-covered skin, embrace it. Through minerals from the Earth found in clay and mud-based products, you can clean your body, naturally style your hair, and even look younger.
GUIDING LIGHT (pg. 124): No desert mirage, the Yas Viceroy Abu Dhabi glows incomparably beside both sand and water.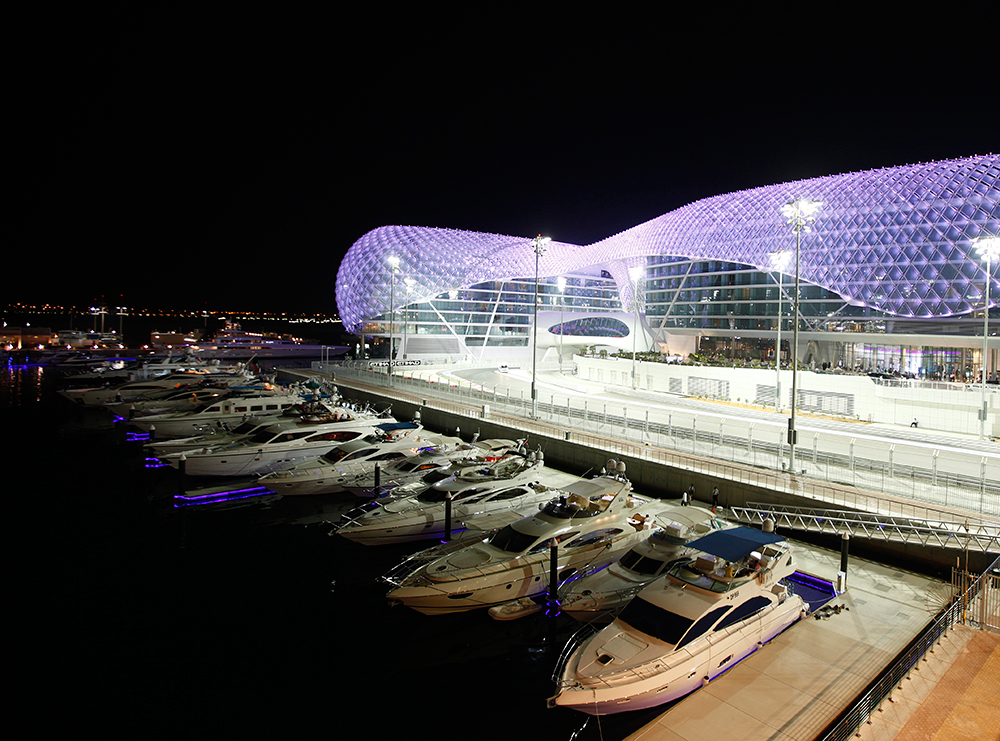 Image: Viceroy.
The June/July 2015 issue of Essential Homme magazine is available online starting today and on national and international newsstand starting June 23, 2015.
For further information please contact info@essentialhommemag.com.
About Essential Homme magazine:
Essential Homme is a bi-monthly print publication and website that act as the style source for affluent, successful, and fashion-forward readers that are passionate about high-end men's fashion and its reflective lifestyle. Essential Homme has been published since 2010 and past cover stars range from Dean and Dan Caten, Daniel Radcliffe, Hugh Dancy, Theophilus London, Sullivan Stapleton, Kellan Lutz, and Ian Somerhalder. From bold editorial spreads showcasing the latest in style trends, to features on fashion industry insiders and the most stylish men in entertainment, an eye to the nightlife scene, and an exploration of fashion's most exciting new gadgets and spaces, Essential Homme is a leading authority for the style and design enthusiast.