Beyoncé, a Name You Might've Seen in Recent Headlines, Ain't Done, Updates Instagram Like Crazy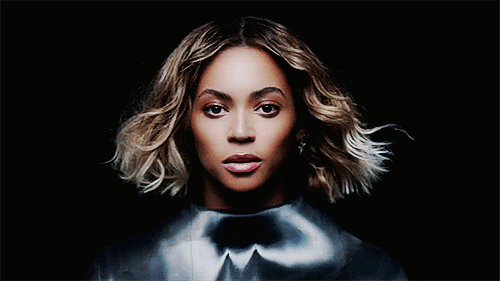 Beyoncé Knowles, follower of no one on Instagram, dropper of surprise visual albums, wife, mother, mezzo-soprano, vegan, blazer obsessor, star of MTV's Carmen: A Hip Hopera, and sometimes Walmart crooner, has been getting a lot of attention this week. You noticed that too?
While many stars in the midst of crisis management opt for a low-key aftermath and generally choose to remain mum, Beyoncé is not leaving the throne unattended. First she stepped out on Monday with her husband in tow to attend a Nets-Heat game. Then the former Destiny's Child front woman thought it was the most appropriate time to extend her much-hyped On the Run summer concert tour (again, with her husband).
And now, in a move that some might speculate as defiance from Jay (add to that the recent removal of her Jay Z tattoo on her wedding finger), others could see as unifying bond of sisterhood, and the rest will see as borderline attention whoring, Beyoncé has posted not one, but four Instagram pictures of herself with sister, Solange. The latter of whom, as uncovered earlier, did not in fact remove all signs of Bey from her own Instagram, as had been previously and widely reported.
And here's what: though this will end some murmurs of a family rift, it only serves to add to the overwrought rumor mill that seems on course to blow.
Images courtesy of Instagram and Tumblr.