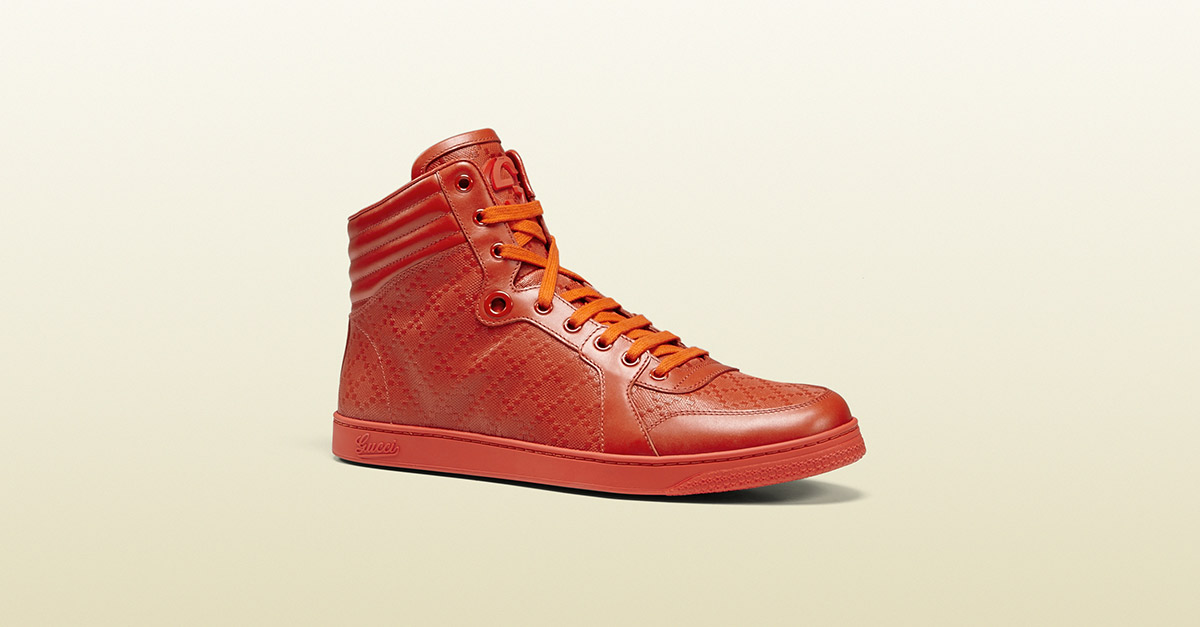 Gucci's Refreshingly-Orange Diamante Leather High-Tops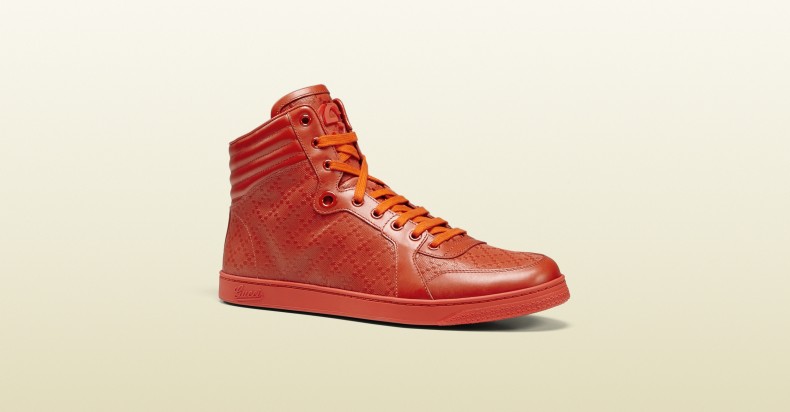 Image: Gucci.
Unless you're Spike Lee—which, if you are, we're so sorry, please don't hurt us—sneakers and colors of the orange/citrus variety are a hard look to pull off. They're even harder for the rest of us to look at. Yet somehow Gucci, Italian masters of the leather-sphere and ready-to-wear for the modern man, have managed to do just that. No faux sports team enthusiasm necessary (..just kidding Spike… go Knicks!). Introducing the iconic brand's Orange Leather High-Tops, part of its Diamante collection for Spring/Summer 2014, a modern throwback to the house's original woven print from the 1930's. Made in Italy with interlocking G details and a rubber sole, the high-top is also available in a vibrant gold mustard and deep blue.
Gucci's Orange Diamante Leather High-Tops retail for $595 and are now available online and in New York at Gucci's Fifth Avenue Flagship.