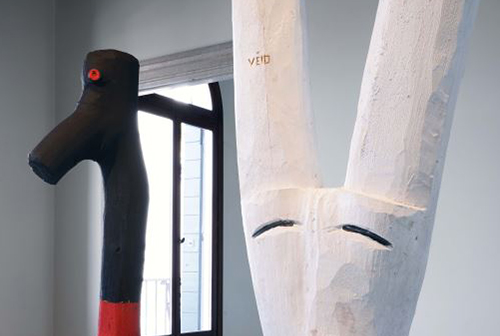 'Becoming Marni' Exhibit Featuring Véio Opens in Venice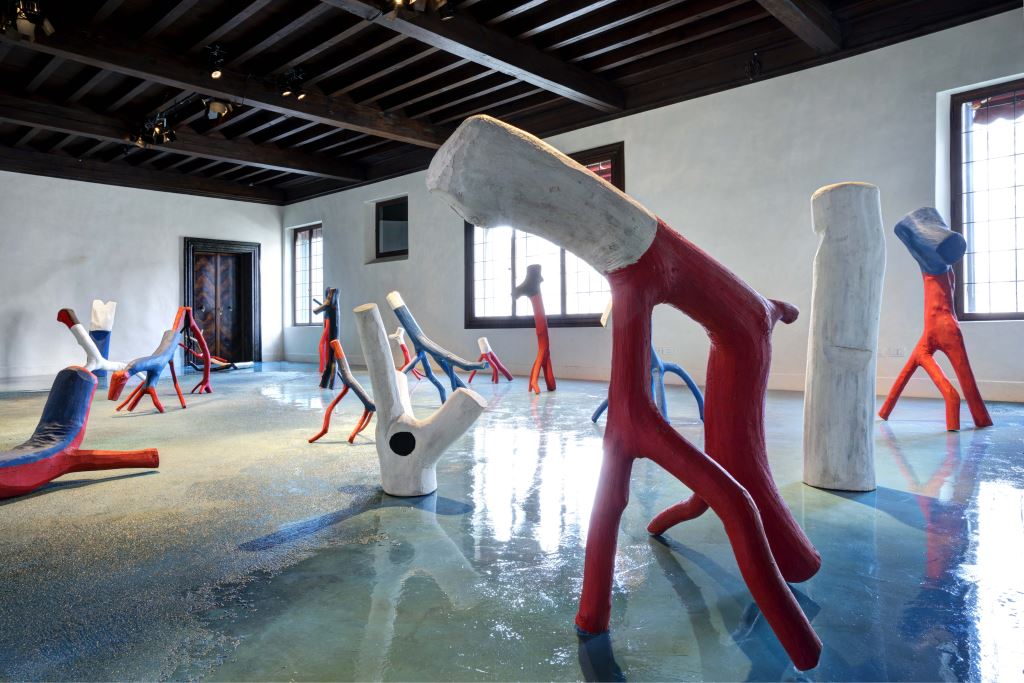 Image: Marni.
Italian luxury brand Marni celebrates its 20th anniversary this week with the opening of its Venice Biennale-timed "Becoming Marni" exhibition; a site-specific installation featuring 100 wooden sculptures created by Brazilian artist Véio and distributed inside and outside of the San Gregorio Abbey in Venice, drawing a fantastical landscape of organic forms.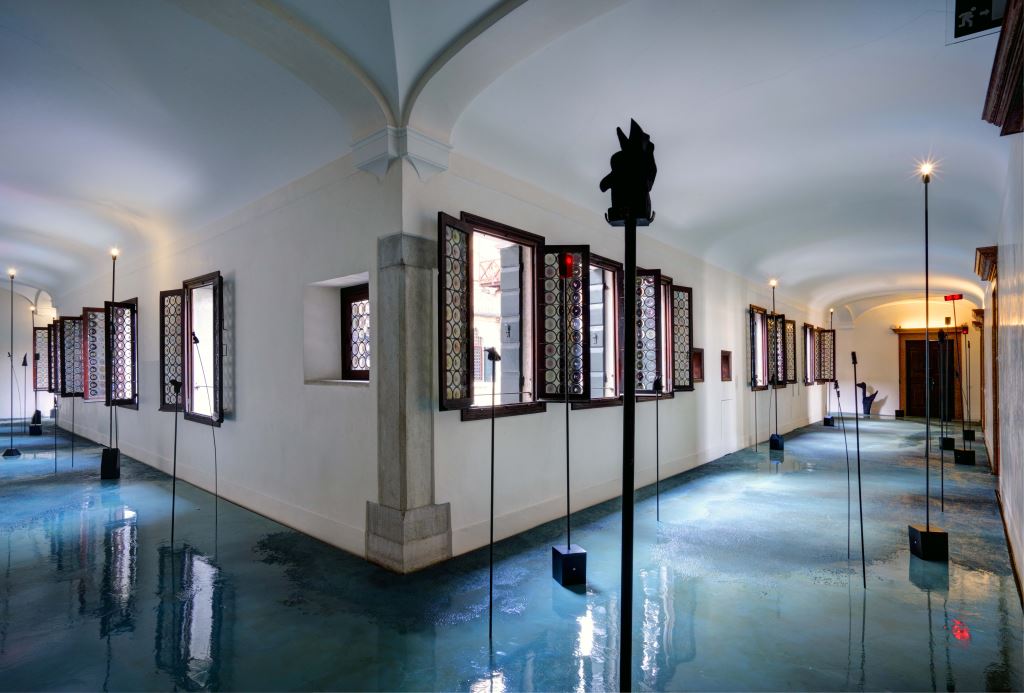 Image: Marni.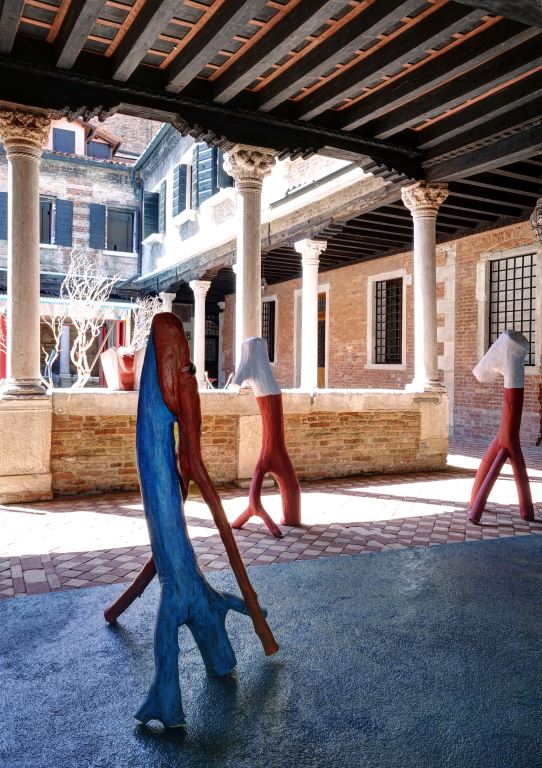 Image: Marni.
Véio gives new life to pieces of wood, clogs, and branches that he finds along the river of his native village in the north east of Brazil. Upon gathering, he immediately identifies a creature in each piece; an animal, a resting human, or a fantastic bird. After clipping, shaving, and adding color, Véio restores meanings that exceed the pure physicality of the wooden forms. Documented on film by Italian artists Tellas and Roberto Ciredz, Véio's unique artistic process will be shown in a room inside the Abbey as an integral part of the exhibition. The relationship between the Brazilian artist and Marni stems from the fact that both explore the power of transformation and strive for the assertive presence of pure form. According to a representative for the brand, "Marni has found in Véio a champion of the same values."
"Becoming Marni" is on view until November 22, 2015 at Abbazia di San Gregorio, Dorsoduro 172, Venezia.