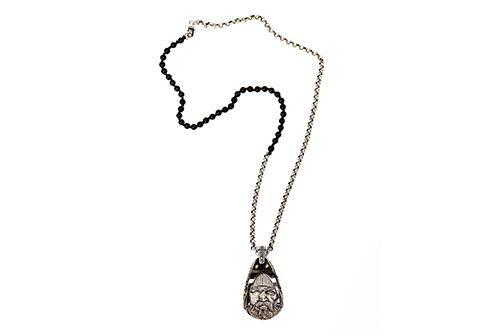 William Henry Launch Jekyll + Hyde Pendants with Zac Brown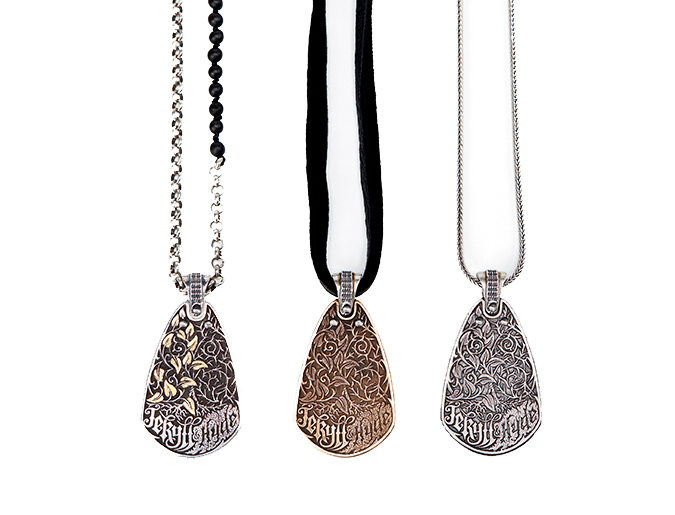 Image: William Henry.
American jeweler William Henry has teamed up with country musician Zac Brown of the Zac Brown Band to create an exclusive collection of three hand-engraved guitar pick pendants to benefit the singer's charity, Camp Southern Ground, which works to assist children with academic, social, and emotional disabilities. The collection's imagery was inspired by the "JEKYLL + HYDE" album artwork and features three versions of an intricately engraved pendant. The partnership stems from a true friendship between the brand's founder and head designer, Matt Conable, and Brown. "Zac and I share a passion for craftsmanship and music so it's easy for us to find ways to work together," says Conable. "These pendants celebrate Zac Brown Band's musical achievement with a quality and workmanship that is unique to William Henry."
The pendants are available online now and 20% of proceeds will go to Camp Southern Ground.