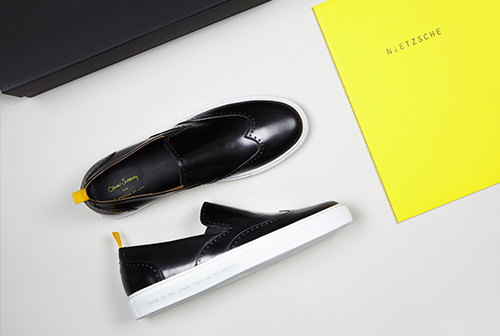 Step Into Oliver Sweeney's Wise Philosopher's Shoe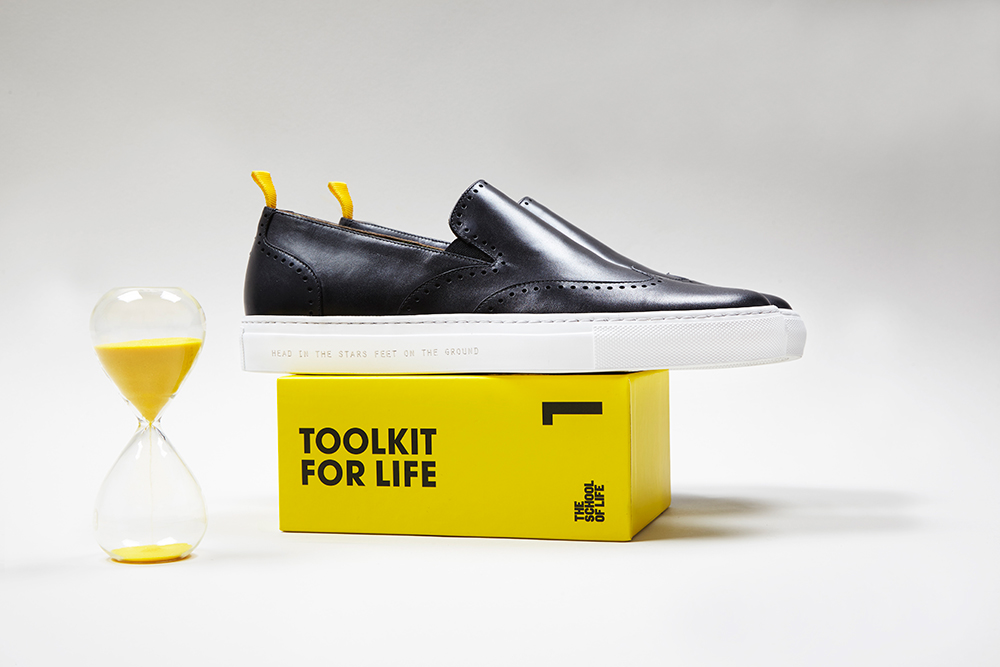 Image: Oliver Sweeney.
Teaming up with The School of Life, an unapologetically in-your-face organization dedicated to helping individuals lead more fulfilled lives, English shoemaker Oliver Sweeney has just revealed its most prolific shoe yet: Vita (or the Philosopher's Shoe). A slip-on with a minimal design, the new shoe is constructed out of black, smooth calfskin from the Carli tannery by Oliver Sweeney artisans in Italy, and features subtle wingtip brogue detailing as well as a quote from the Greek philosopher Thales embossed into the sides of its white sole. For a small pop of color, the heel pull-tab and in-sock come in the signature bright yellow color of The School of Life. Together, it's a shoe that carries a lot of thought, despite requiring none to put on.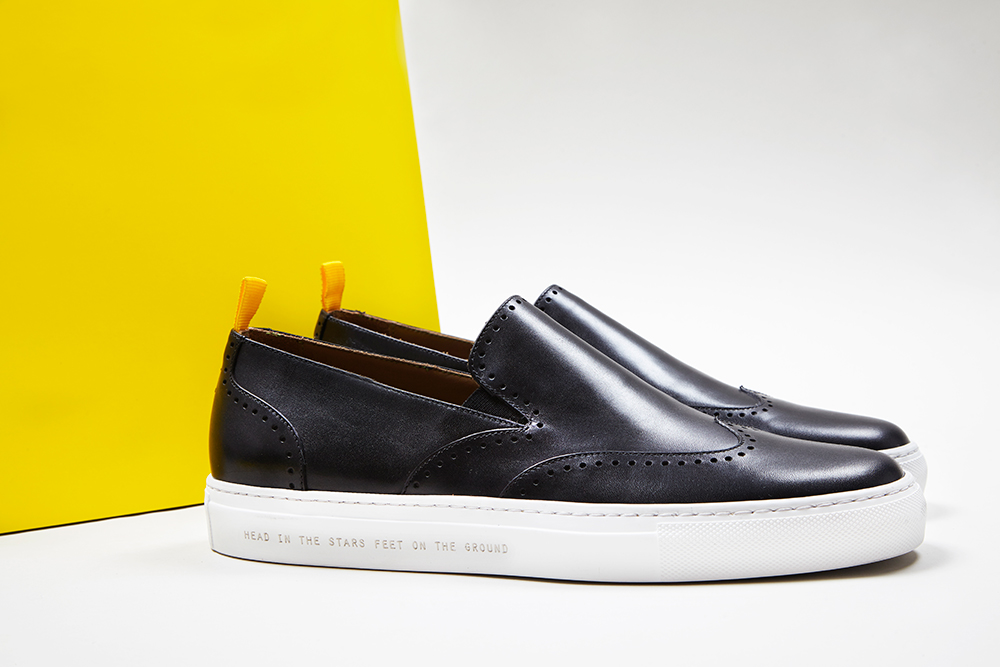 Image: Oliver Sweeney.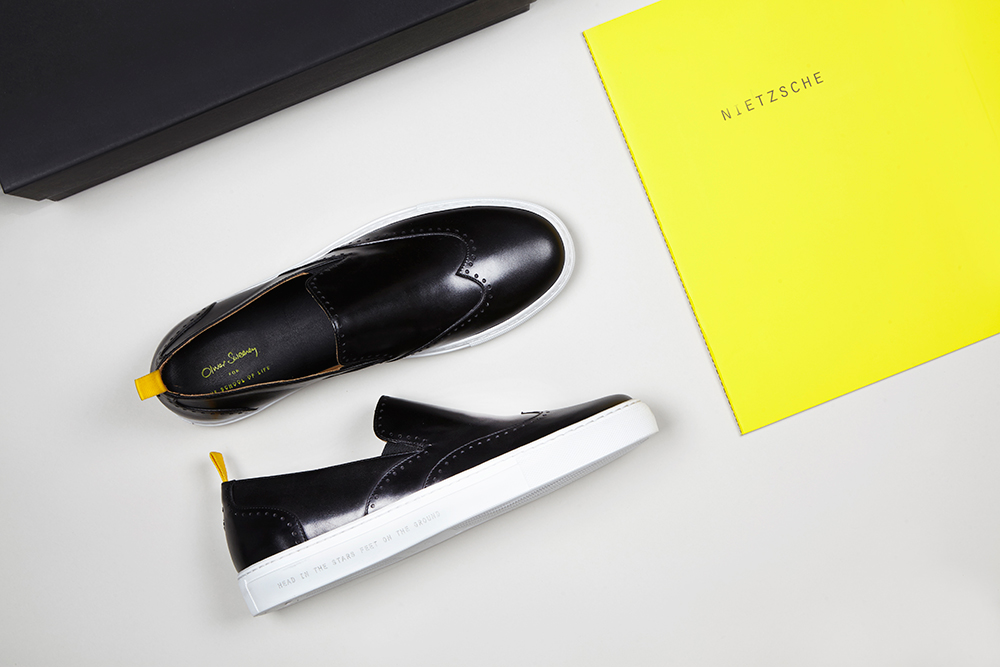 Image: Oliver Sweeney.
Retailing for $295.00, the Philosopher's Shoe is now available online.