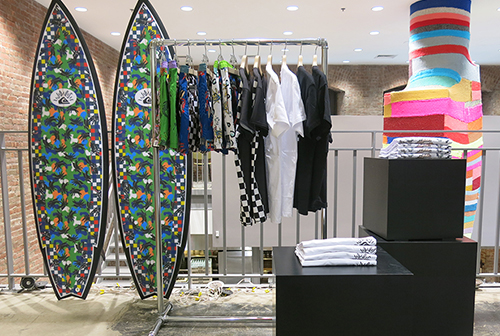 Surf's Up: Julien David x Quiksilver Installation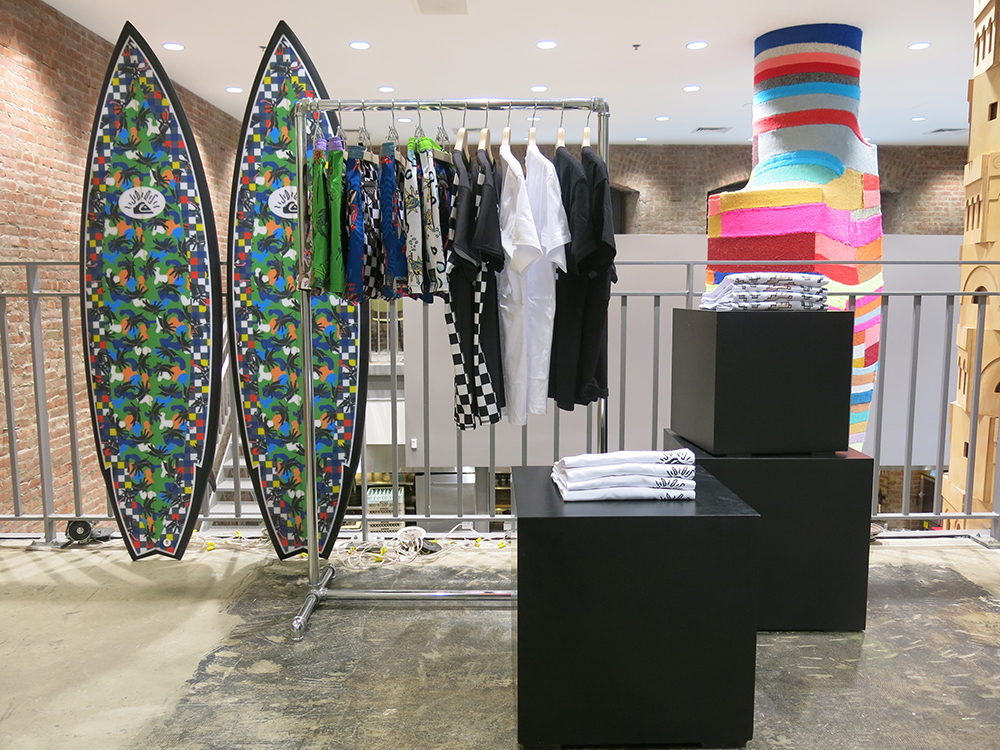 Image: Dover Street Market.
Smartly timed with New York Fashion Week, Dover Street Market New York unveiled a special installation for Julien David x Quiksilver, an unprecedented collaboration between the Aussie surfwear company and Parisian designer.
A three-year-long project, the highlight of the collab is the boardshort: a staple surfer's item first born in the '70s that has been mastered in design by Quiksilver in the 40 plus years since. Using the brand's new eco-driven production methods, combined with its AG47 high-tech finishes, David injects his playful and radical approach to fashion in the new sustainable designs. Reflecting the fusion of both street and surfing cultures, the new space mirrors the collection, which draws from the late 80s and early 90s, a time that David (as a teenager) personally interacted with Quicksilver.
For the initial launch, the boardshorts—along with other pieces including wetsuits, rash guards, and T-shirts—will be presented with the designer's own collection in the the high-concept store.