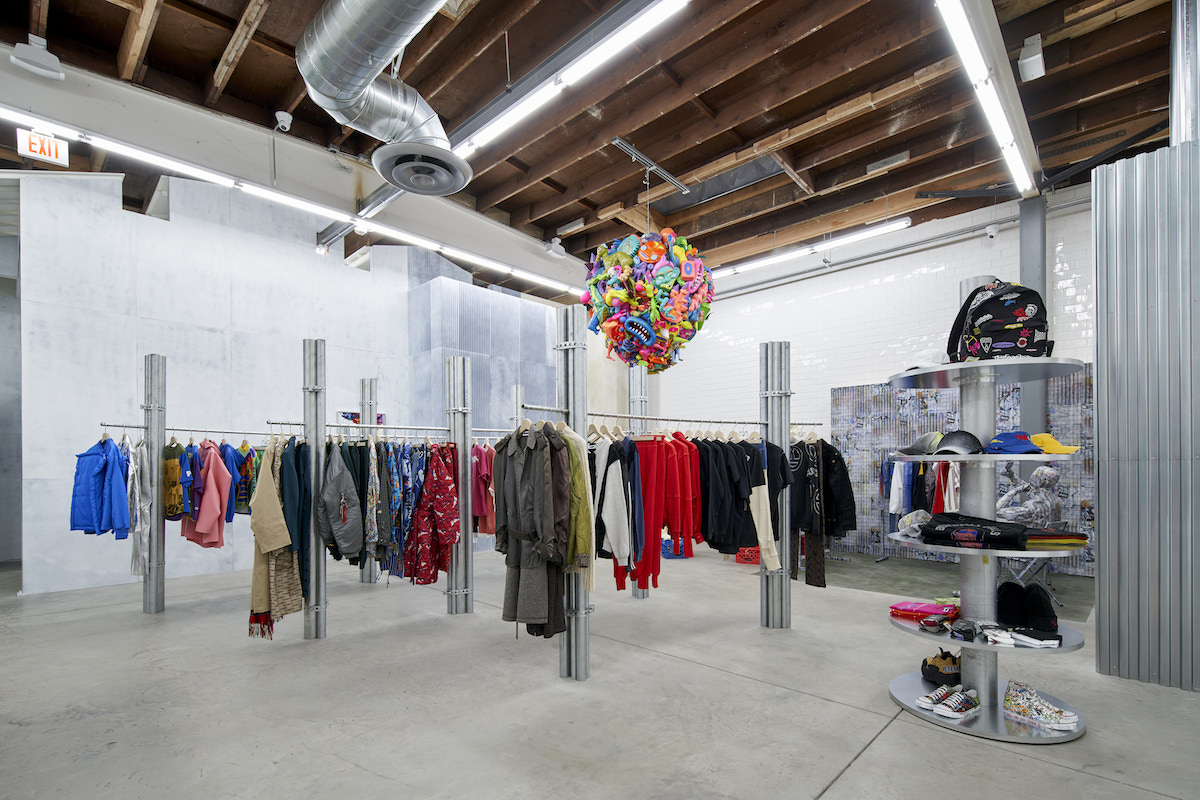 Dover Street Market Opens LA Outpost
Dover Street Market now opened doors to a sixth store in Los Angeles. Following in the footsteps of the other stores, DSMLA is inspired by the beautiful chaos of energy and atmosphere that forms when a community of creatives, designers, and artists come together in one space.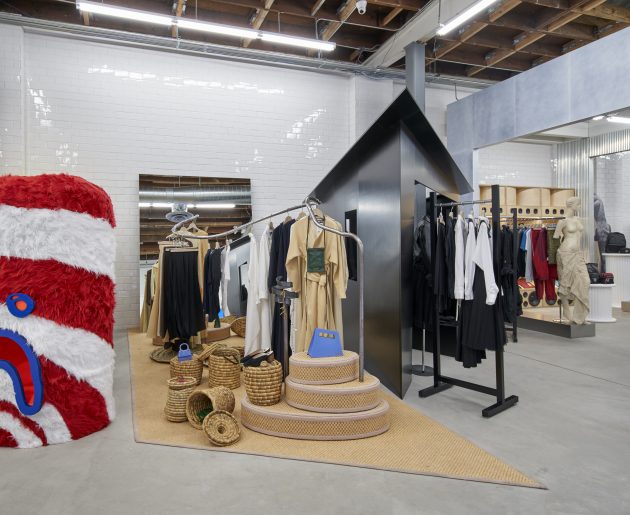 JACQUEMUS. Photos: Courtesy of DSM
For the first installation, the designer and creative director, Rei Kawakubo of Comme des Garçons  wanted to create an environment where there is a "mixing up and coming together of different kindred souls who all share a strong personal vision," she shared in a statement. The store is a single-level space with two adjoining concrete buildings unclad and completely white-out except for the small DSMLA logo. Kawakubo designed the entire interior of the store, including all brand spaces, fitting rooms, general areas and other architectural flair. In contrast with the sharp angles of the exterior, the interior fills with arching, spirals and circular movements, rendered in elemental metals crafter from Japan. And in true DSM fashion, two massive and iconic white translateral huts sit at the dividing wall between the two buildings.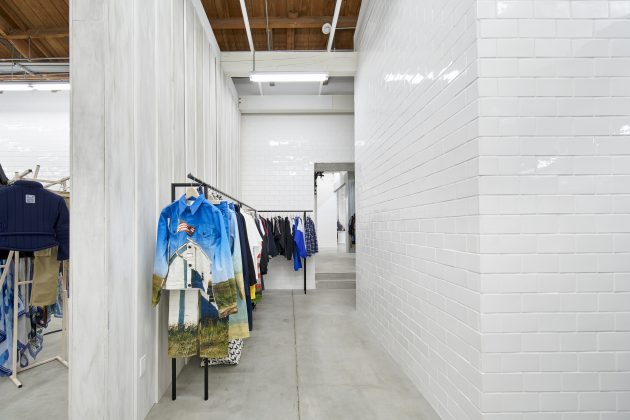 In celebrating the true brightness and creativity of LA, the store specially features six artists — Warren Muller, Lyn Dillin, Bjorn Dahlem, Yuichi Higashionna, Gary Card, and Stuart Haygarth — who's chandeliers can be seen throughout the store, and the usual designers like CDG and Sacai, and also Jacquemus amongst many. At DSM, artists and designers are regularly welcome and invited to add in-store installations to the constantly-evolving space. Aural experience curated by DSM's global sound director, Calx Vive. Rose Kennedy Schlossberg is commissioned to create video dispatches for DSMLA. And Dover Street Market Los Angeles will be featuring a 40-seat Rose Bakery, indoor and outdoor space included.
To keep us on our toes at all times, by tradition the interior designs and the new stock collections and pieces quickly rotate.
DSMLA is located at 606-608 Imperial Street in the Arts District