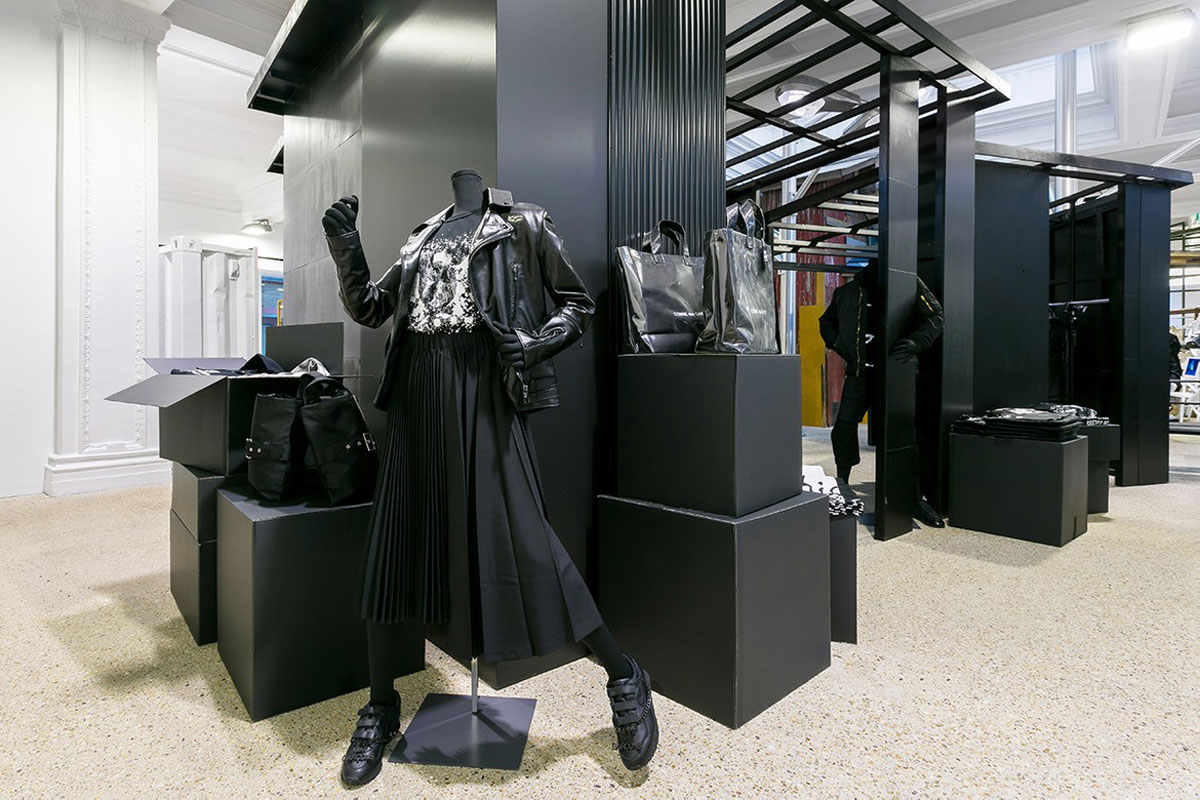 A CDG Black Christmas at Dover Street Market
This winter Comme des Garçons is doubling down on its all-black aesthetic with a dark new pop-up shop in London. After debuting in Tokyo earlier this year, the CDG Black Market has arrived at Dover Street Market London. The new store concept is the latest in a series of initiatives in celebration of the store's 15th anniversary and features a vast range of products and CDG collaborations with a number of brands including Burberry, Gucci, Casio, and Porter. And after Dior released its own black BMX bike in 2017, the Japanese designer is releasing its own version in collaboration Kuwahara BMX, decked out in "CDG Black Market" branding. With the holidays in full swing, it's clear that Comme des Garçons is dreaming of a black Christmas indeed.
CDG Black Market is open now at 18-22 Haymarket, London SW1Y 4DG.