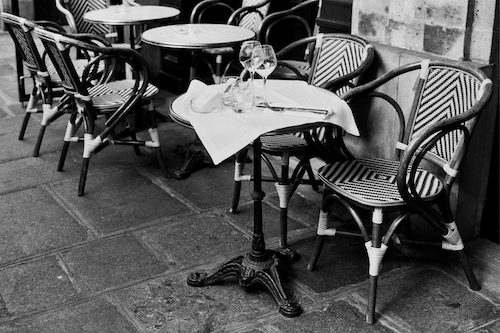 Your Guide to Paris During Fashion Week
Cover image courtesy of Jamie Beck
During Fashion Week mayhem, Paris turns into a city of crowded terrasse's, Instagrammers, and unnecessary traffic jams. While the most fashionable A-listers will rush to L'Avenue for dinner and the tourists straight to the Moulin Rouge, Paris' best secrets hide behind gates, through courtyards, without any signs, but offering the loveliest escapes that are indeed so paradoxically Parisian. These places plunge us into rêverie and remind us that Paris is, indeed, always a good idea.
Where To Stay: Hôtel National Des Arts et Métiers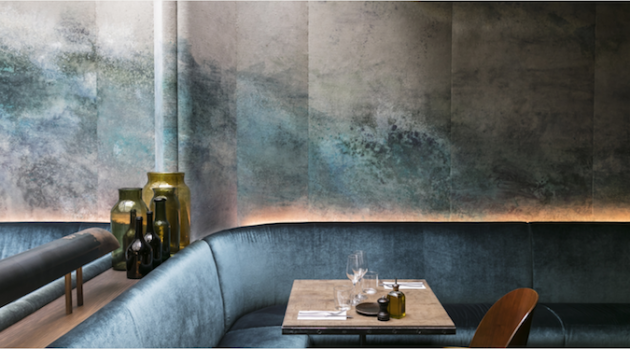 Photo: Courtesy of Hôtel National Des Arts et Métiers
We've heard about this place for a year before it was finished and as soon as it's doors opened, Hôtel National became one of the chicest locations in Paris towards the end of 2017. Rightly so, the Haussmannian façade hides a feat of modern architecture, clean lines, green accent points, and a great hiding place away from the city, in its center. Rumor has it, the rooftop offers one of the best views of Sacré-Coeur.
Where To Grab a Coffee: Fragments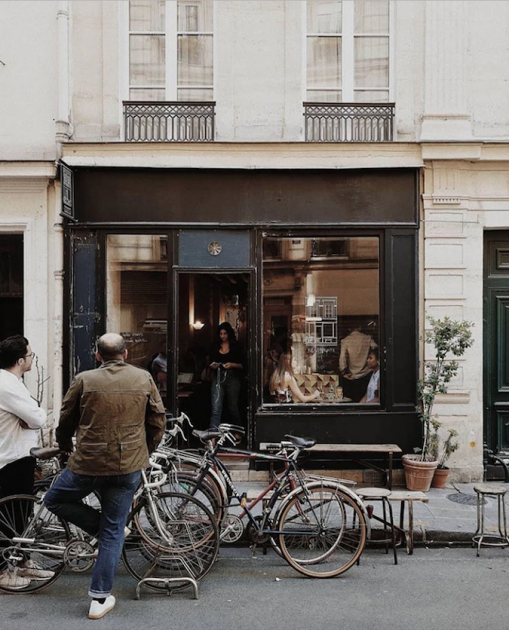 Photo: Courtesy of Fragments Paris Instagram 
We hate to say it, but unfortunately cafe en terrasse is usually quite watered down-plain bad in Paris. Fragments, just steps away in the Marais away from Place des Vosges, seems like NYC-transplant with a French accent. Here you will find the best cappuccino in the entire city, and pretty good avocado toast too! Just ask them to put it on a croissant.
Where To Grab Lunch: Le Saint Régis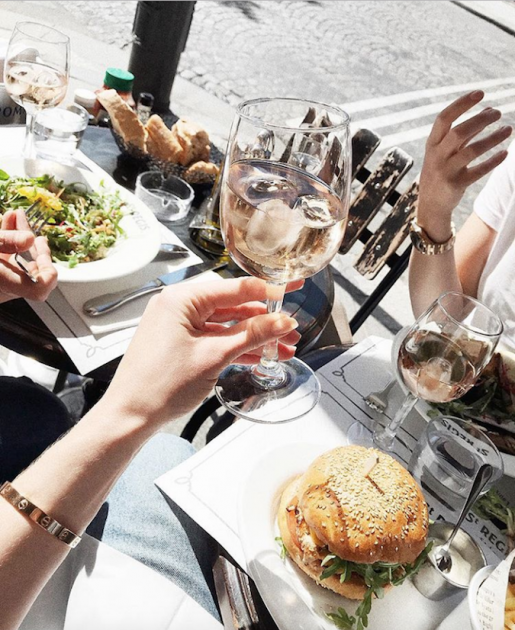 Photo: Courtesy of Carin Olsson
Café Saint-Régis is in the busier part of town on Île Saint-Louis facing the back of Notre-Dame. If you're lucky enough to score a seat outside on the terrace, you're guaranteed a fabulous time sauntering under the Parisian sun, drinking rosé and munching on a chèvre chaud salad. Somehow light always hits this particular terrace on a perfect angle and it's always glitzing — perfect for social media.
Where To Grab Drinks: Le Très Particulier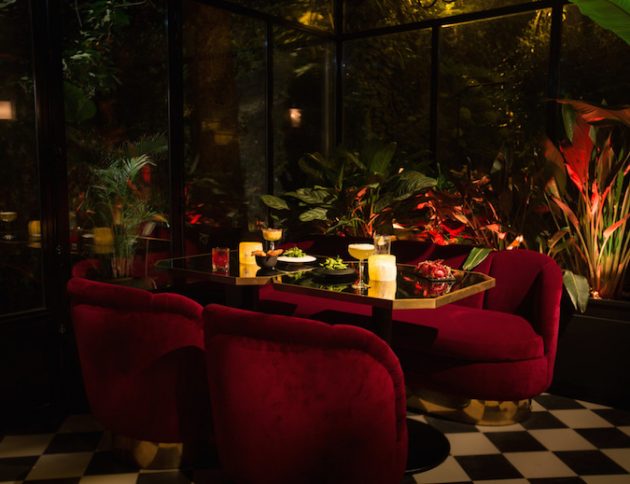 Photo: Courtesy of Hôtel Particulier ce Montmartre
This is your ultimate secret garden in the middle of Montmartre. It only helps that you're inside the former villa of the Hermès family. At the top of a secret stairway, behind a gate, on a leafy avenue, Hôtel Particulier de Montmartre hides a particular outstanding bar where you can spoil yourself with a cocktail or three.
Where To Grab Dinner: Pink Mamma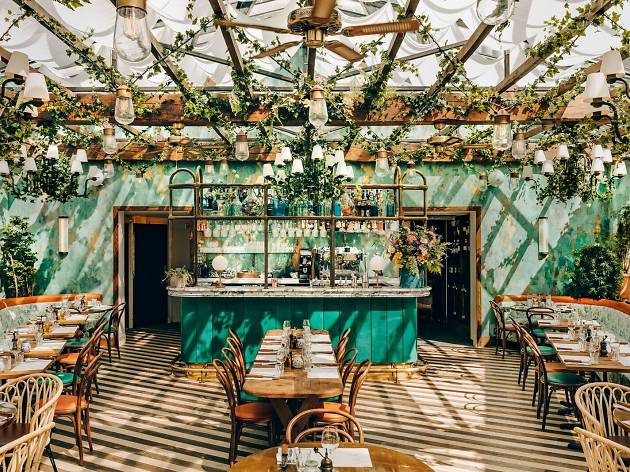 Photo: Courtesy of the Big Mamma Group 
This place has been on the radar of the city's chicest spots for a year now and still going strong. Paris' most photogenic restaurant offers scrumptious Italian cuisine and endlessly flowing wine. Extra points if you speak Italian because the waiters, cooks, and chefs have all come directly from the Boot. Since there are no reservations at Pink Mamma, if you score a table you're extra lucky to be eating at a picture-perfect location.
Where To Watch Live Jazz: Caveau de la Huchette or Caveau des Oubliettes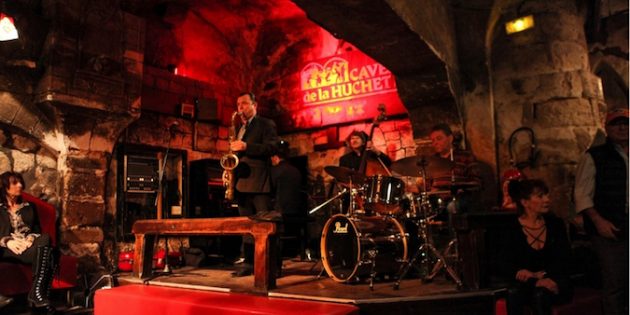 Photo: Courtesy of Marie Claire France
Paris is a city of caves and catacombs, and somehow all the best places are underground, both figuratively and literally. While you won't bump into Josephine Baker, you cannot visit Paris without listening to some good jazz. Both caves offer only the best kind. Caveau de la Huchette is a bit spacier and better known for playing a part in 2016's La La Land. Caveau des Oubliettes on the other hand is a local jazz dive bar just steps away. You'll find yourself smoking outside with the musicians or chatting up a famous contemporary artists without even knowing. It helps that historically, this exact location was a watch point for Paris, which was just the island of Île de la Citè at that point. Paris was seized a few times, but the caveau played its part as well and it housed the last guillotine in Paris. The guillotine has wonderfully disappeared since then, but the jazz plays on.