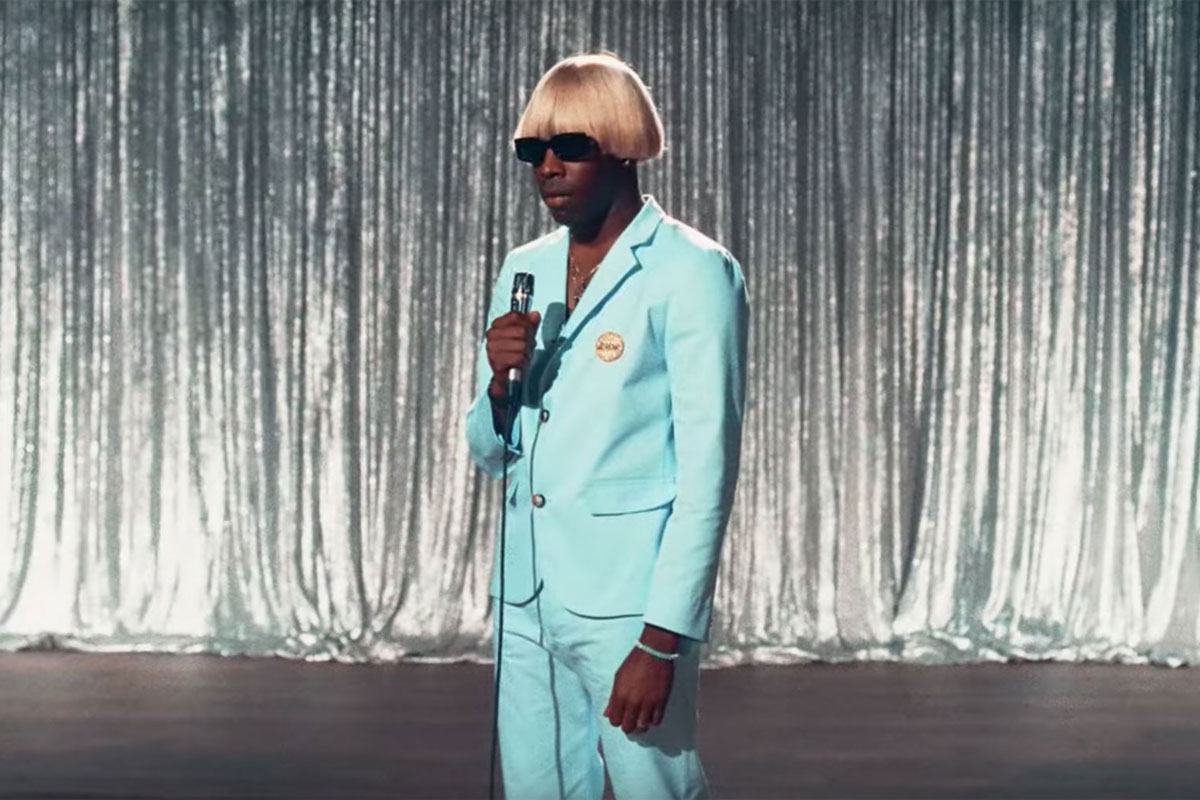 The Ten Best Songs of 2019
2019 was a great year for music. With career bests from cult artists like Lana del Rey and FKA Twigs to an artistic reinvention from hip-hop's favorite troublemaker Tyler the Creator, we've rounded up the best songs of 2019. Read on.
10. Don't Start Now – Dua Lipa
Two years ago, Dua Lipa enlightened the world with a few crucial rules for dealing with heartbreak and pestering exes. Today, head of the release of her sophomore album, she remains as alluring and confident as ever, once again gifting us with this disco-tinted kiss-off that put her charisma and husky vocals at the center.
9. Lights Up – Harry Styles
The beloved fashion muse, and one of the only former One Direction members to avoid the post-boy-band slump, Harry Styles continues to echo the rock legends of the '70s. Sexual ambiguity, drug-fueled dancing, partial nudity, and existential lyrics all complement this groovy R&B number that further demonstrates his undeniable star power.
8. Eye in the Wall – Perfume Genius
Where most artists are cutting song lengths down to increase streamability (that's a thing to consider these days), Perfume Genius released a sprawling, genre-crossing conceptual dance song with choreographer Kate Wallich and dance company The YC.
7. Motivation – Normani
The second former Fifth Harmony member to go solo, Normani dropped the best song of 2004. Co-written with Ariana Grande, the catchy "Motivation" seamlessly hits that sonic sweet spot of retro and fresh.
6. Señorita – Shawn Mendes and Camila Cabello
Some songs are just formulaically designed to be chart-toppers and this steamy collaboration nailed it — simple production, instantly learnable chorus, and flirty back-and-forth made this the song of the summer.
5. True Blue – Mark Ronson feat. Angel Olsen
Mark Ronson's new album Late Night Feelings was all about making "sad bangers," and this is no better encapsulated than by this longing tune that captures the dancefloor sadness of knowing you're going home alone.
4. Gone – Charli XCX feat. Christine and the Queens
Charli XCX remains the best pop architect of today. Her talent for simplistic but innovative songcraft and eye for interesting collaborations are on full display in this synth-pop masterpiece.
3. EARFQUAKE – Tyler, the Creator
This song was allegedly pitched to both Rihanna and Justin Bieber who both turned it down. A blessing, since no one could do the strange tune justice more than Tyler himself, in all his Pop Art, Andy-Warhol-cosplay glory.
2. Mirrored Heart – FKA Twigs
The only song more devastating than FKA Twigs' comeback single"Cellophane," "Mirrored Heart" proves that no one handles heartbreak with more poise than she does.
1. Norman F*cking Rockwell – Lana del Rey
After years of dealing with music press eager to see her fail, Lana del Rey showed them all and finished the year with a bang. The title track from her latest and most highly-acclaimed album flaunts her lyrical abilities against '60s inspired production, solidifying her status as one of the best new cultural icons to emerge this decade.