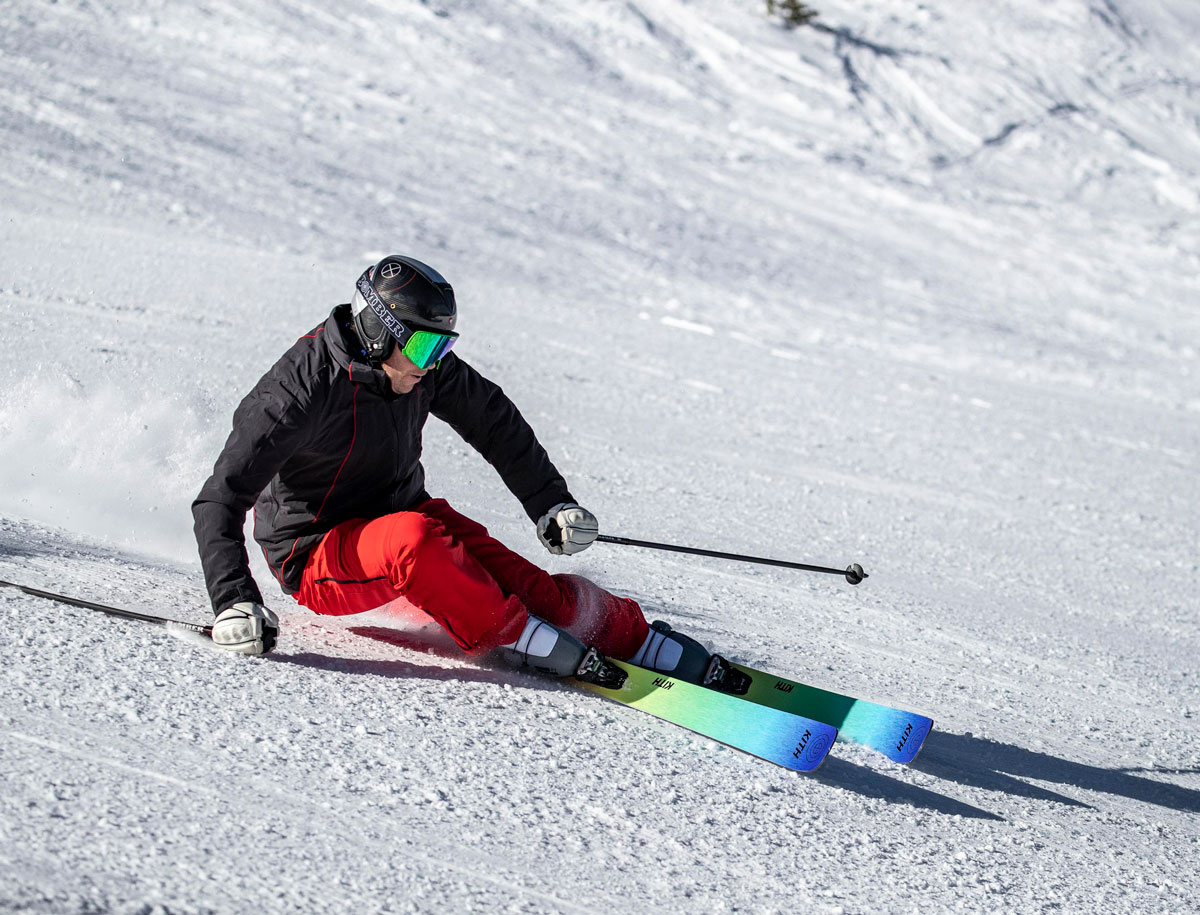 These Kith x Bomber Skis are Olympic-Approved
One of the biggest highlights from the Kith winter capsule launch in Jackson Hole, Wyoming (which also featured items designed with brands like Adidas and Oakley) was the collaboration with Bomber. The New York streetwear brand partnered with the boutique ski maker on a limited-edition run of its popular Gunpowder ski style. The skis, which are handmade in Italy, have been updated with a gradient multi-colored design while still maintaining the stability and functionality that make them ideal for skiing even the bumpiest slopes. To prove it, Olympic skier (and co-owner of Bomber) Bode Miller even sported the new style during Kith's launch event. With an Olympian seal of approval, the Kith x Bomber Ski should be the hottest thing to hit the snowy terrain this winter.
The Kith x Bomber Gunpowder skis are available at select Kith stores and online now.