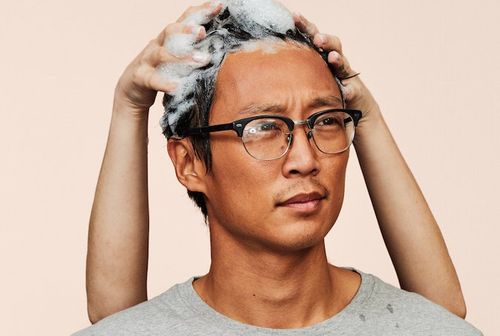 The New Brands Making Grooming Mainstream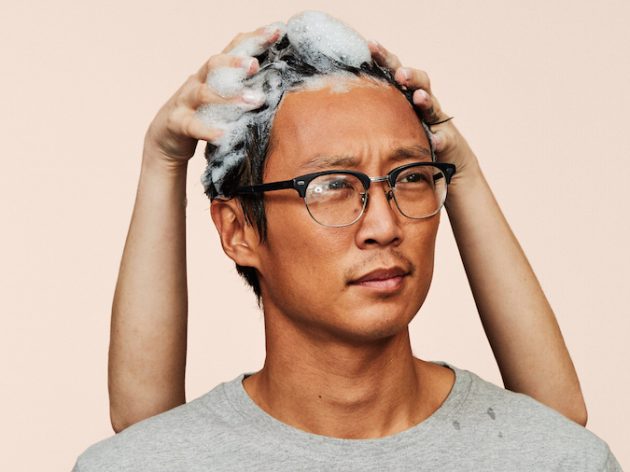 Image: Hims.
A friend recently asked me if there was a grooming equivalent for Glossier. You know, the democratic social media driven beauty brand that has practically exploded since its launch only 3 years ago. The byproduct of the beauty blog Into the Gloss, started by former Vogue writer and The Hills star Emily Weiss, the amount of genuine hype the brand gets is astounding — just check the comments on any of their social platforms. It truly is a social-first beauty brand. And yet I told my friend that I haven't heard of a men's grooming equivalent. Yet.
There are a number of new men's brands that all aim to simplify skincare for guys. I've seen more Bulldog Face Washes, Milk Makeup Matcha Cleansers, and Kiehl's SPF moisturizers in men's apartments recently. Cult surfer menswear brand Saturdays NYC released its own line of grooming products.  Aesthetically, new skincare/lifestyle brand Hims is the closest to a 'Glossier for dudes' as can be, as noted by Racked author Cheryl Wischhover. It's obvious that men are getting into the skincare game, but it still seems to be a bit of a DL matter.

I've noticed tons of dudes talk about fashion and streetwear. There's a whole culture that goes with it. Just look at the line for any major skate brand store. But will there be a brand that takes the grooming movement mainstream? And in a better way than the Metrosexual fad of the early '00s, which did not age well. Boy beauty site Very Good Light does a good job at illuminating rising influencers and brands in this space, in a way that's more intersectional than traditional outlets. It's clear that more points of view are needed to gain momentum — only then can a potential Glossier-for-dudes triumph.