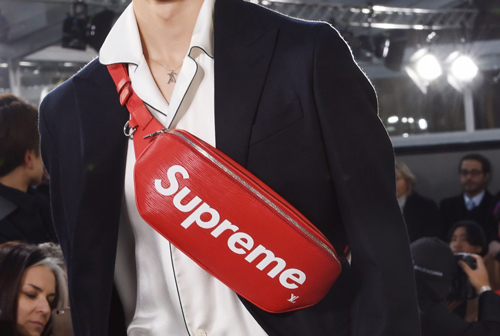 Shop the Trend: Fanny Packs
Happy Holidays! We select the year's biggest trends and how to shop them in this easy guide. This week: Fanny Packs.
Fanny packs. They were popular in the 80s, then again in the 90s, then again back in '08 thanks to that neo-80s nostalgia that was dominating the cultural landscape, and again now. So I guess technically they never really left. Anyways, this year the pouch returned and moved up the social ladder and physical body this year after it was seen worn as a shoulder bag on the runways of Louis Vuitton and Supreme. No longer limited to the fanny, it became one of the year's biggest trends, seen on every cool downtown kid I went to school with and models off duty alike. Happy Cyber Monday~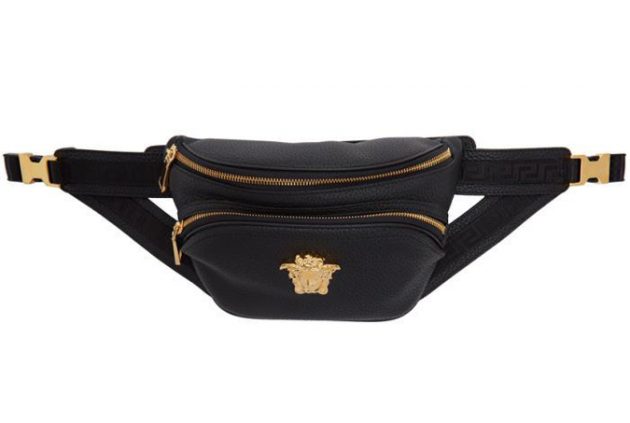 Go big or go home. This is Versace. This black leather belt pouch comes with the label's famed Medusa head logo in gold. Wear this to store snacks when you watch American Crime Story: Versace when it airs in the spring.
$1095 at Versace and at Ssense.

This Jimmy Choo leather fanny pack comes with embossed with a detailed star print pattern — it's cute! Perfect accessory to wear when you see The Star in theatres. Mariah Carey released a song for it. Queen of Christmas at it again!!
$895 at Ssense.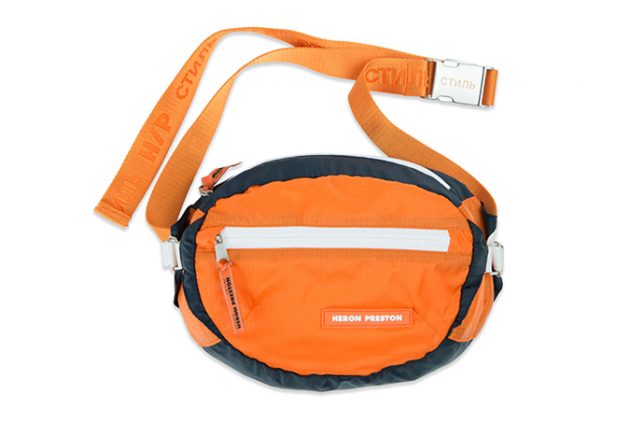 This bright little Heron Preston pouch will never be lost in your closet thanks to its handy traffic cone color. It's also made of nylon so it's basically waterproof. Perfect for achieving that cool construction worker look.
$340 at Heron Preston.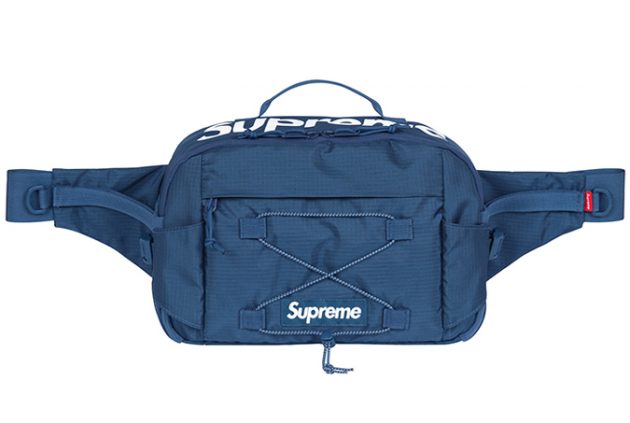 Okay, so the Supreme x Louis Vuitton bag that started it all is out of stock, unless you wanna spend like a jillion dollars for resale on Grailed or eBay. But this waist bag from the skate brand — complete with the signature blunt logo — should suffice.

$126 at Supreme.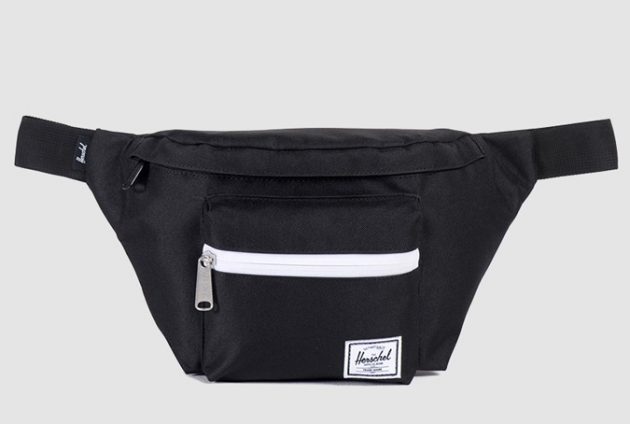 You want utility? You want function? You want simplicity? Herschel Supply Co. Bam. Go back to basics with this timeless and sturdy little number that will still be intact and in style when fanny packs become popular again in 10 years.

$30 at Bloomingdale's, Nordstrom, Urban Outfitters, Zumiez, etc, and online.