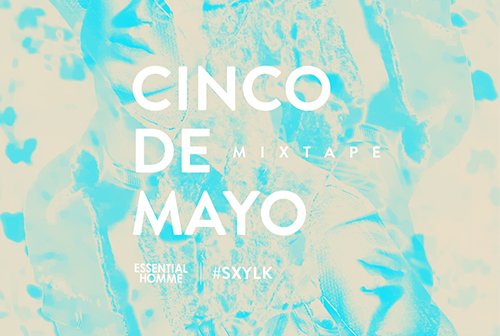 SXYLK x Essential Homme Cinco de Mayo 2015 Mixtape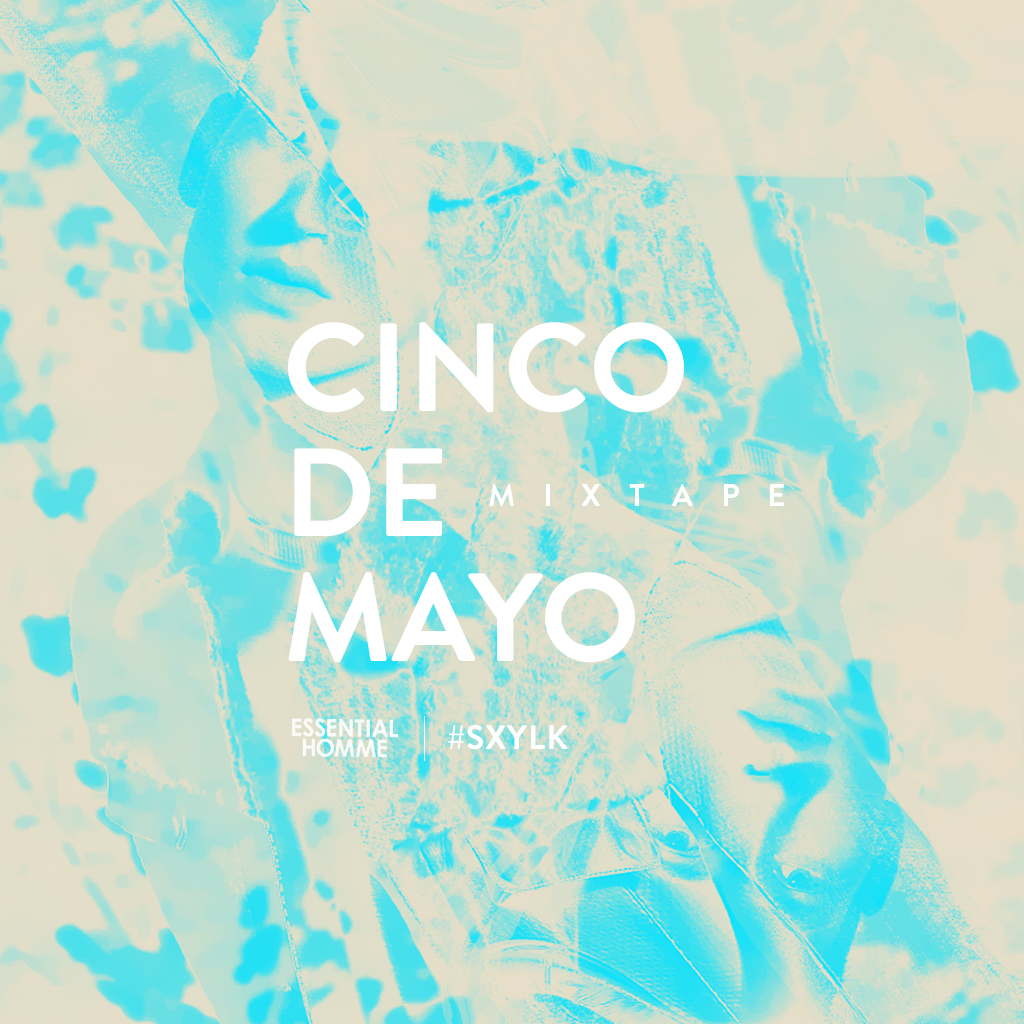 Image: Essential Homme.
Crank up you speakers, grab some limes, and turn on your out-of-offices, because Miami-based #SXYLK compiled a spicy Cinco de Mayo mix that'll have you celebrating all day today, duh, and then all the rest of summer.
Audio:SXYLK.
Track list in the following order:
01. "Batuque" – Atropolis
02. "From The Basement To The Roof" (MikeQ Remix) – MikeQ
03. "Grams" – Tomás Urquieta feat. Seer Jú
04. "Baphomet Baile" – LSD
05. "Ay Vamos" – J Balvin
06. "The Ha Dub ReWork" – DJ Sliink
07. "Petrichor" – Nthonius
08. "Brave" – Kelis
09. "Bad Bitch" – GRRL
10. "Missin My Baby" (Chopped & Screwed Remix) – Selena
11. "Nova Brincadeira (Semana Maluca)" – Mc Pikachu
12. "vxxdxxpvssy" – LSD
13. "Drunk In Love" (Fiinesse x Gip x Brenmar Remix) – Beyonce
14. "Stalker Ha" (DJ J Heat Remix) – Kingdom
15. "Fuck Me, Faye Valentine (Intro)" – LSD
16. "Yo Tambien" – Romeo Santos
17. "Yip Yip" – Ishka
18. "She Wolf" (Drugs Remix) – Shakira
19. "So Mi Like It" – Spice
20. "Pop Molly" – Natsu Fuji
21. "Dancing Like A Hoe" (DJ Problem Jersey Club Remix)- Fergie
22. "Na Minha Buceta (interlude)" – LSD
23. "Guaya Guaya" – DON OMAR

Note: Neither Essential Homme nor SXYLK claim ownership of any of these songs. If you have ownership of music in this playlist and wish to not be included, please contact us at INFO [at] essentialhommemag.com and we will remove immediately.