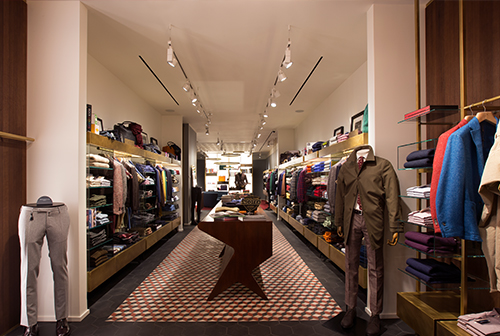 Slowear Comes To New York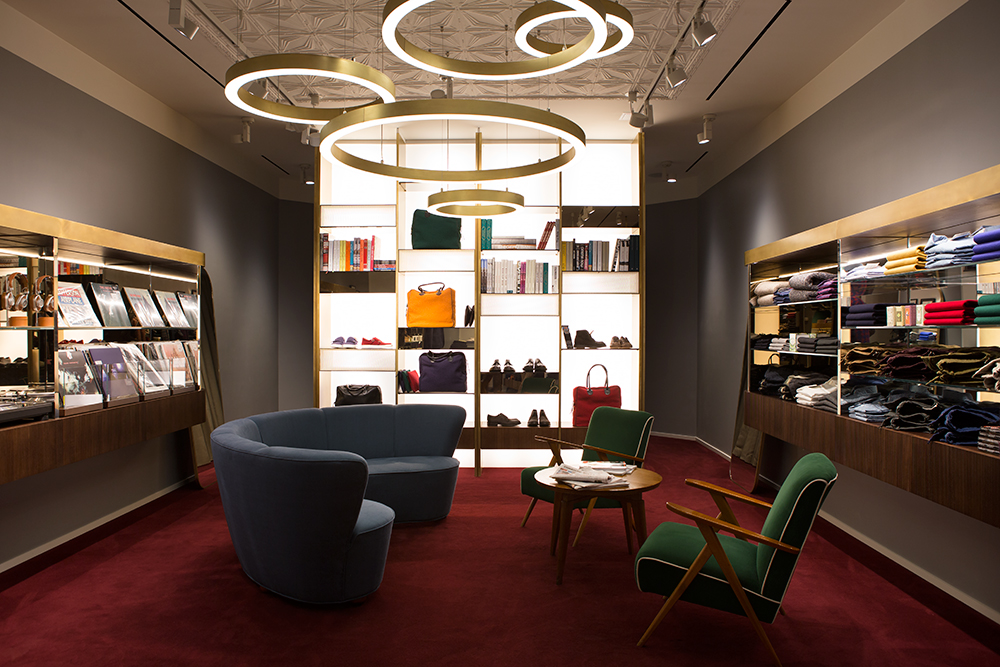 Image: Slowear.
Closing out New York Fashion Week, family owned, Venice-based group, Slowear opens a long-awaited New York flagship, its first presence in the Big Apple. The new store was conceived to allow customers to discover the collections from all of the group's brands: Incotex, Zanone, Montedoro, and Glanshirt, and while each line has a different specialty, they all concentrate on fit, fabric, and, finishings, coming together to create the best products for the Slowear man.
The new store's architecture and design was developed by Carlo Donati, and keeps the feel of the other 24 global locations with some slight variations. Sophisticated design pieces can be found around the space, such as the 1940s working table that sits on a floor of Italian cement tiles, or the backlit display wall, which acts as a scenic wing for the lounge area. Preserving the entity's Italian identity, Slowear wants to make its NYC customer feel at home, where he can sit back, relax, and have a cup of expresso while listening to some vinyls.
Slowear is now open at 116 Prince Street in SoHo.