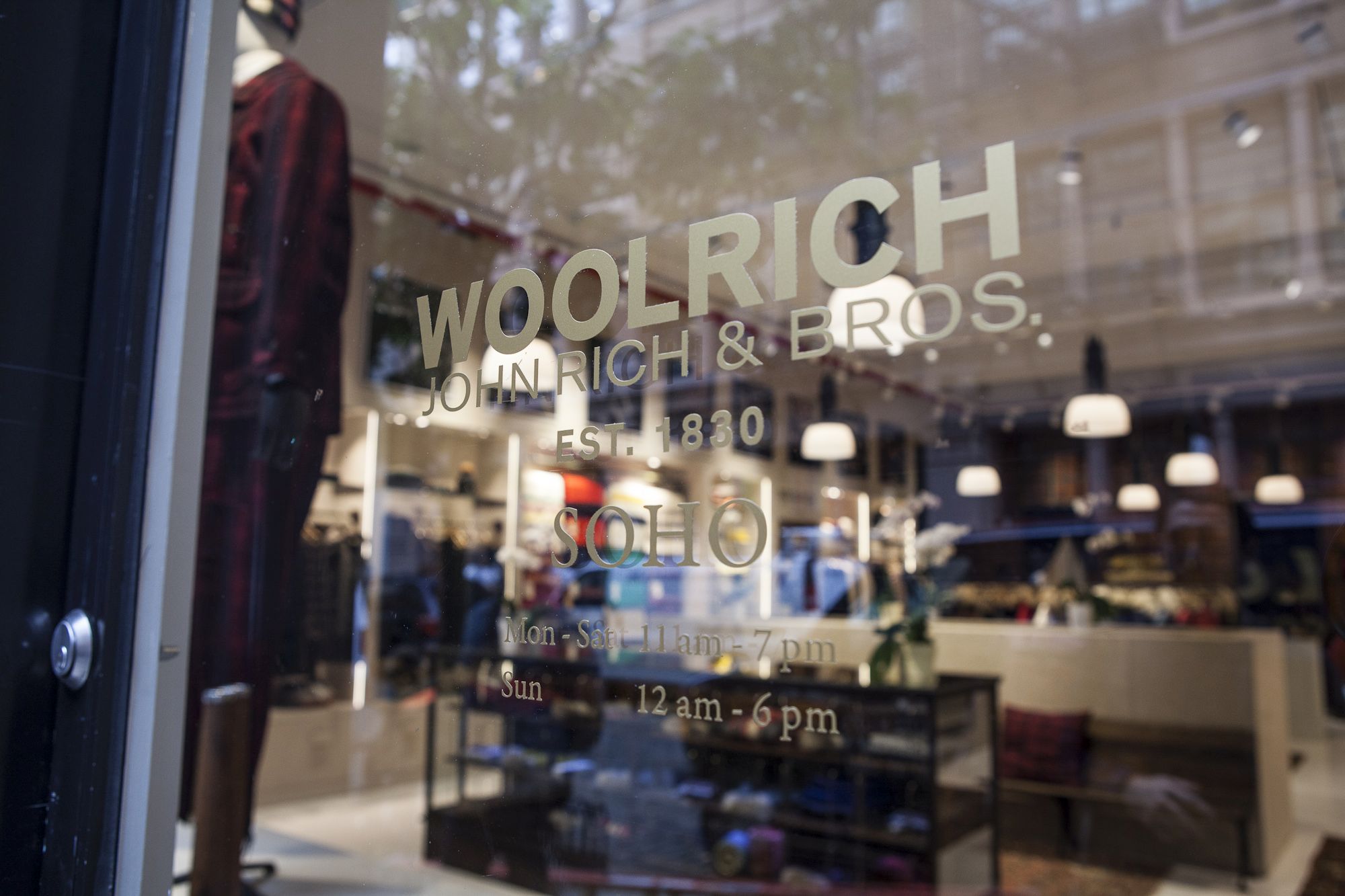 Woolrich Opens First U.S. Flagship in NYC's SoHo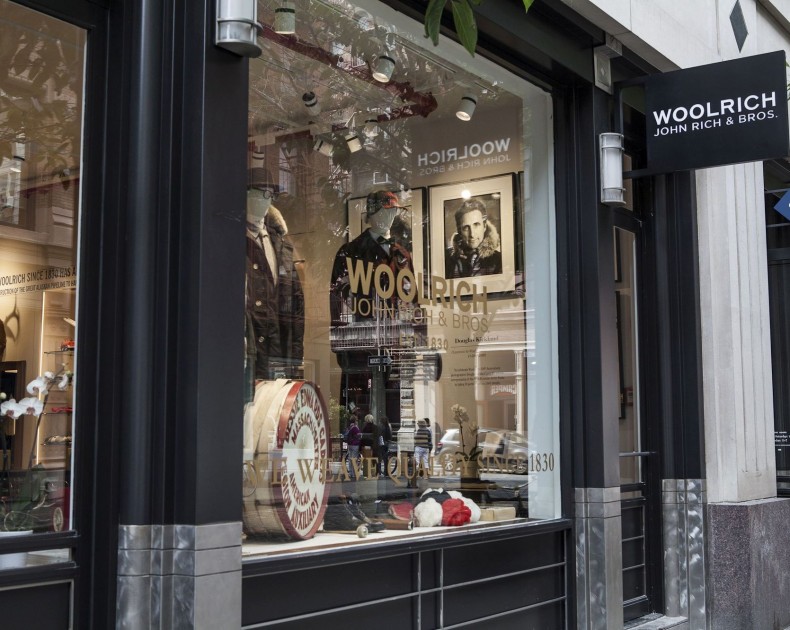 Image: Woolrich.
Yesterday, American outdoor-wear suppliers Woolrich unveiled their first standalone store in North America, located at 125 Wooster Street in New York City's SoHo neighborhood. Adorned with vintage items from the company's original Pennsylvania mill, the new retail space features the entirety of the brand's contemporary line, including the high-quality Woolrich John Rich & Bros. on the ground floor and the Mark McNairy-helmed designer collection, Woolrich Woolen Mills, on the basement level.
Image: Woolrich.
This season marks McNairy's return to the brand after a season-long hiatus, and Woolrich Woolen Mills Fall/Winter 2014 comprises of a refreshing sportswear spin with varsity-striped pea coats, raglan-sleeve workshirts, and hooded zip-up jackets, all featuring more large, utilitarian pockets than you'll ever need. With the opening of the first U.S. flagship, it'll be easier than ever to get your hands on these must-haves.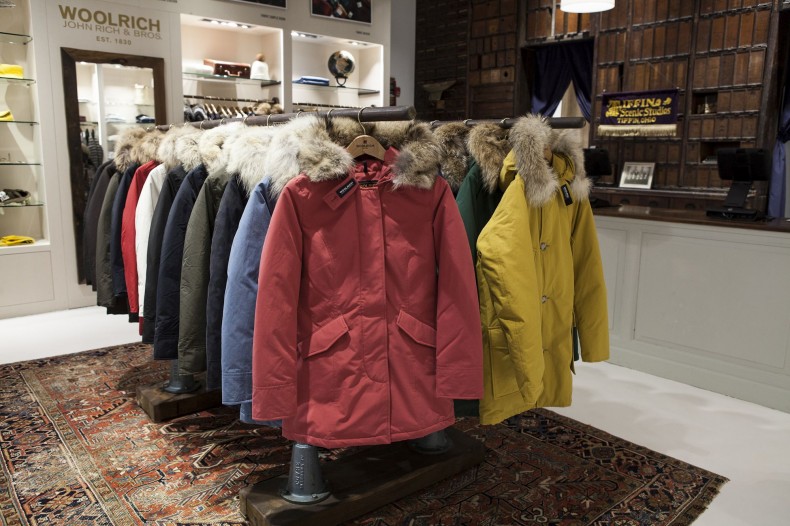 Image: Woolrich.
Woolrich is now open at 125 Woost Street in New York City..The store also signals the beginning of the company's expansion outside Europe, with new locations to follow in Aspen, Boston, Chicago, Hamburg, and Tokyo beginning October 2014.