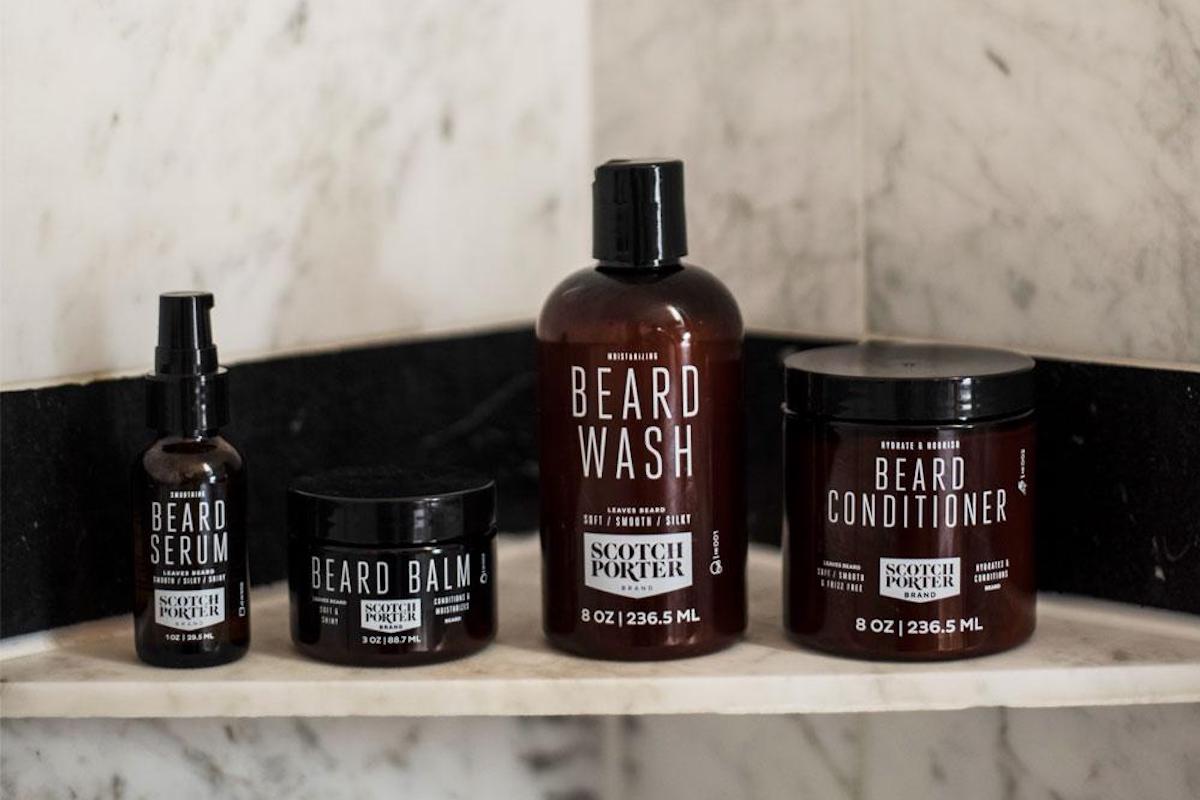 Scotch Porter Does CBD Beard Care
CBD has established itself as the ingredient of 2018. Cannabis-infused products have been popping up everywhere recently, more notably among the grooming and wellness spaces. The rising grooming brand, Scotch Porter, just launched a four-piece, limited-edition CBD-infused beard collection, comprised of a wash, a conditioner, a balm, and a serum.
"CBD is definitely a trendy ingredient right now, but there is a large opportunity in grooming because of its abilities with skin sensitivities, like eczema, dryness, irritation, and flakiness," said founder Scotch Porter in an interview with Glossy. So far the brand has only infused the wonders of CBD to their beard collection, and for now, there are no plans to release any immediate further collections. Here's hoping that changes as CBD continues to infiltrate the grooming sphere.
Take your beard game to the next level with the collection available online now.