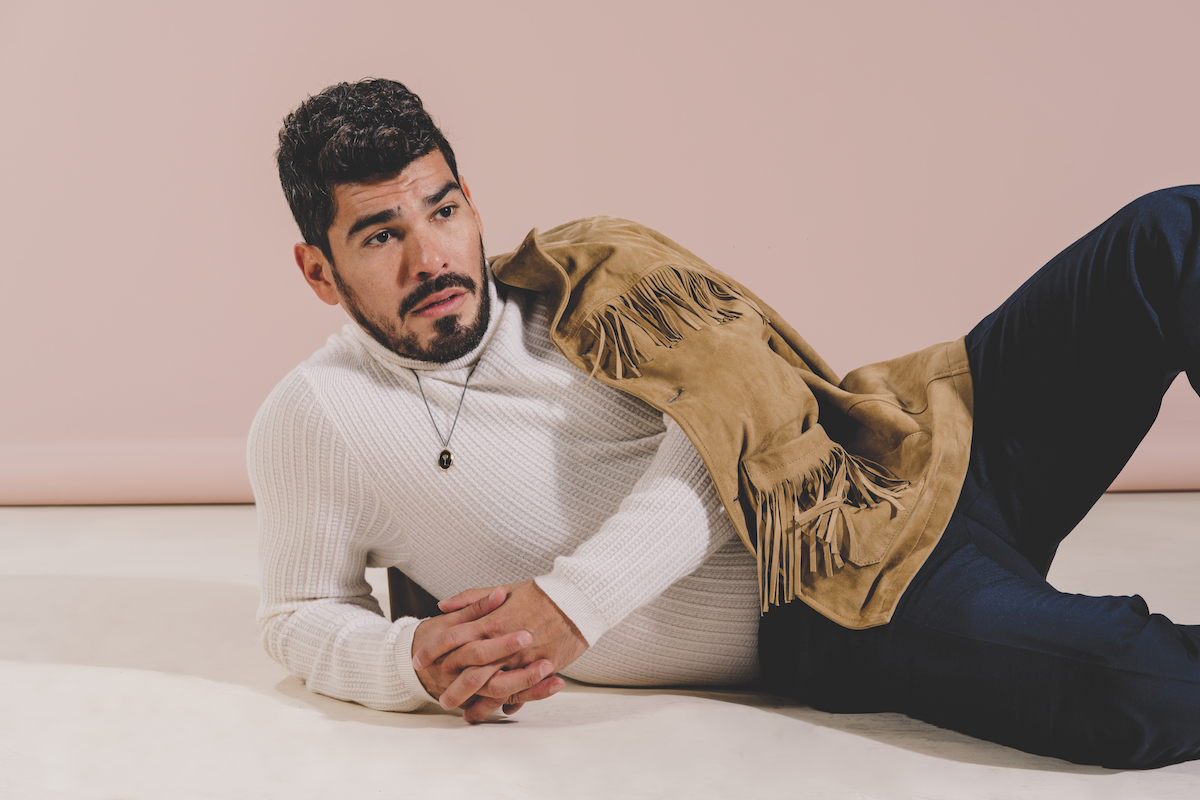 Raúl Castillo: A Sweet Disposition
Photographed by Ryan Duffin and styled by Robert Quick.
Top image: Raúl wears a fringe jacket and pants by Eidos, white turtleneck by Theory, and Palm Tree necklace by Miansai.
Other than for a brief moment where he apologizes for it, Raúl Castillo never mentions his voice: bassy but soothing, the kind of baritone that reverberates through your core. Castillo, 41, stars in this year's We The Animals, an indie film that is at once a celebration of family and an examination of the factors–external and internal–that wear loved ones down.
Castillo's voice is significant not just because it is so recognizable, but because of how its unique warmth lends itself to the characters he's played—from his breakthrough role as the charming Richie in HBO's gay series Looking to his painful portrayal of Pa in Jeremiah Zagar's adaptation of Justin Torres' We The Animals. He's been working for a long time, mostly on stage, but his on-screen work is a testament to just how thoughtful of a performer he is.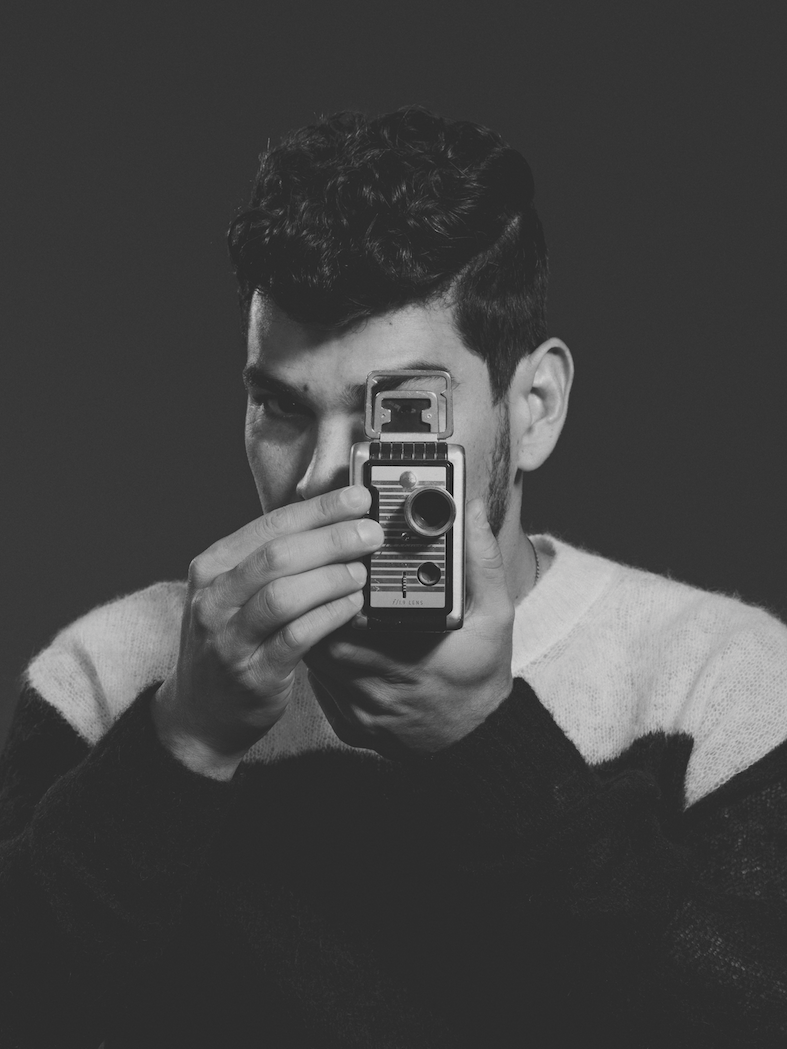 Castillo reflects on playing a queer Latino in Looking, particularly what that looks like considering it was his first major role. Though the actor identifies as straight, he's quick to push away any expected responses. He mentions nothing about backlash, nothing about being typecast or pigeonholed, nothing negative whatsoever. Playing Richie was an opportunity. "The way [Richie] articulates his feelings–brown people aren't often allowed to express their feelings like that on screen. What a gift that was for me. I think because of that the industry was able to see me in a certain light and consider me for different characters."
Castillo grew up in McAllen, which lies at the southern tip of Texas, to Mexican parents in a largely Latinx community. He went to Boston University College of Fine Arts, an environment completely different from the one where he grew up. Although he never explicitly says it, shifting from one locale to another seems to have bred a delicacy in terms of the way he thinks about his career. "I think I knew early on that it was my mission to move in these spaces that Latinos—we didn't predominate."
Created by Michael Lannan and Andrew Haigh, Looking follows a group of gay men, mostly in their 30s, navigating life–professional, familial, but mostly romantic–in San Francisco. Castillo's role was a recurring presence in the first of the show's two seasons, but Richie quickly became one of its more nuanced characters–a perfect foil to the privileged, immature, and often white voices which drew criticism to the series. In short, Richie was not only refreshing but revolutionary—and not because of his sexuality. "Richie was a romantic lead. They did not allow those for Latino actors. He's just a guy. He just works the door at a bar and he falls in love with this guy."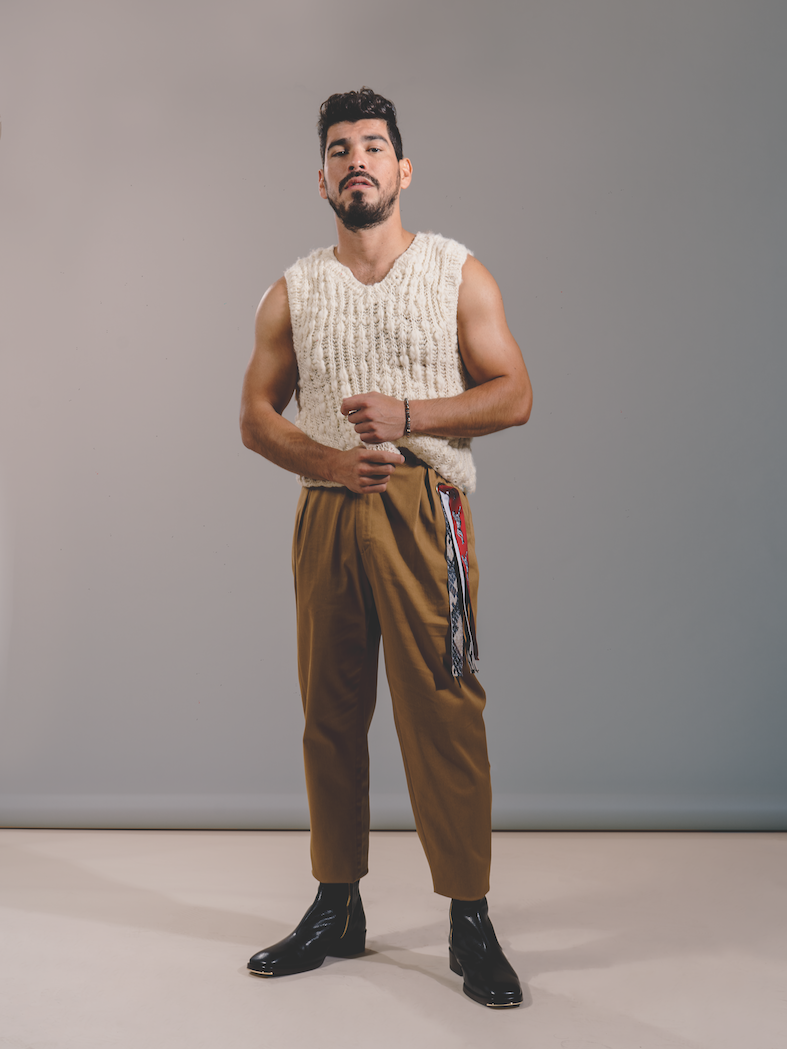 It may seem like a small thing, but having a character like that goes a long way. "I remember being in San Antonio after the first season. We were well into it. I was sitting with my mom in this café and this young guy came over. He was sitting next to us and he heard me speaking and–a lot of people recognize my voice." Castillo describes how the young guy was Latino, and how he spoke about the series and his appreciation for the material. It was a moment of pride, for sure, but also one of extreme weight. Representation mattered to the fan as much as it does for Castillo. He mentions his early on-screen admirations. "When I saw John Leguizamo in Carlito's Way I was like, 'Oh damn. I want to do what he is doing.'" In addition to Leguizamo, he talks about Benicio Del Toro and Justina Machado as role-models.
Which brings us to We The Animals, an indie film with immense power that, on the surface, may cause some trepidation. Castillo felt it. "I started reading it at first and the character–some flags went up. I was like, 'What is this?' He struck me as reductive almost. At first."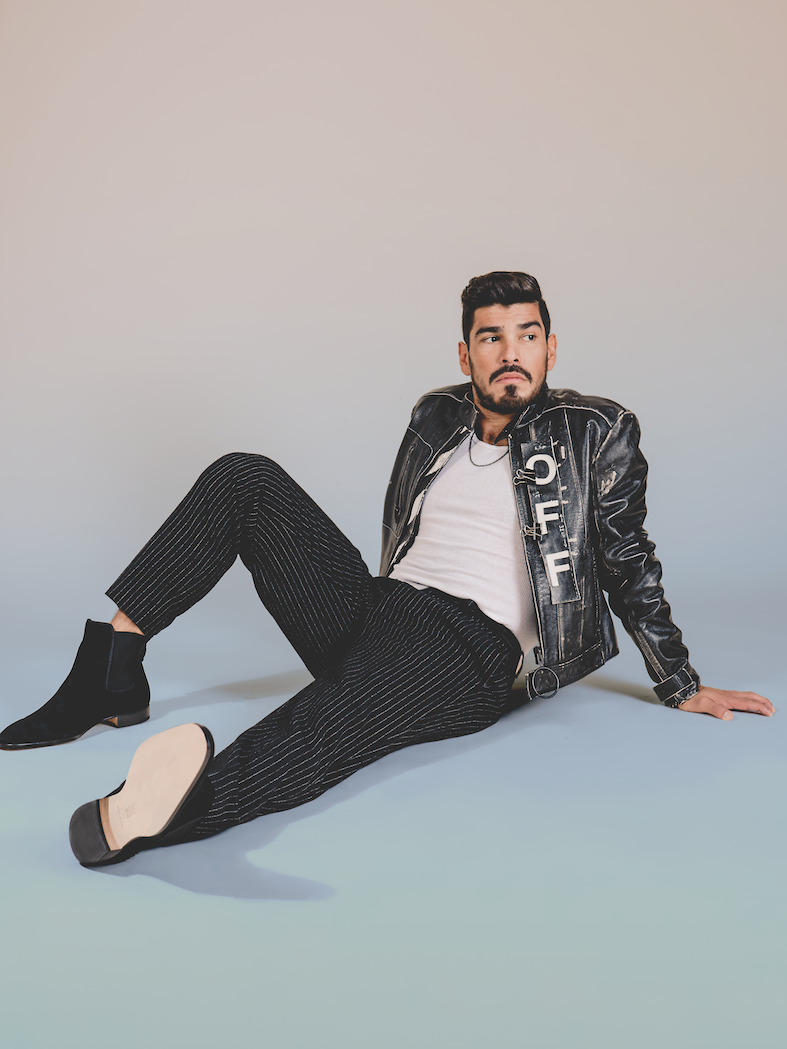 Castillo plays Pa, the father of a working-class, five-person family in upstate New York. While the film focuses on the perspective of the youngest of three brothers, Pa is immediately an explosive character—charming and contagious in some ways, but also volatile. In an early scene, he beats his wife. "At first I was a little put off by it. At first, I was worried that he might be stereotypical or a trope. Then I got three-fourths into it and through it and I was like, 'This is way more complex than I realized.'"
Castillo doesn't excuse Pa's abuse, not in the least, but brings attention to the nuances in a character that could be one note—a stereotype, as he points out, of a certain Latino machismo. "There's this recognition of the dysfunctions and the cycles of abuse, but at the same time–it's out of love, I think. The character is brutal, but I knew guys like him. I loved guys like him."
He recalls his own childhood, where he encountered figures that reminded him of Pa. But also, a truth that may have inadvertently seeped into the way he works as an actor. "I was a sensitive kid. I was the sort of crybaby of the family. You grow up, and you're a man—bottle it all up. So, in my creativity, I think all of that stuff comes into use. I grew up with a lot of guys like that. I grew up with a lot of men with tough exteriors. And because I'm a curious mind, I was always asking questions. All of these guys have soft interiors."
Perhaps the layer that makes Pa sympathetic is what Castillo brought up next. "Now that I'm a self-assured grown adult, I can look at that and sort of laugh. I understand the performance of it. In my opinion, that masculinity is someone deep in pain."
The self-assuredness is something he brings in person, and it carries into his work—on Looking, in a multi-episode role on Netflix's Atypical, in this year's bonkers Unsane, and in two projects he's particularly proud to work on: El Chicano, a superhero film with a Latino cast, and an arc in Vida, the Starz television series created by a friend from McAllen: Tanya Saracho.
"As an actor, you take what you can get. This last couple of years has been a lesson in becoming more precious. I've been really lucky to work on some projects that I'm really proud of and telling some stories that are important."