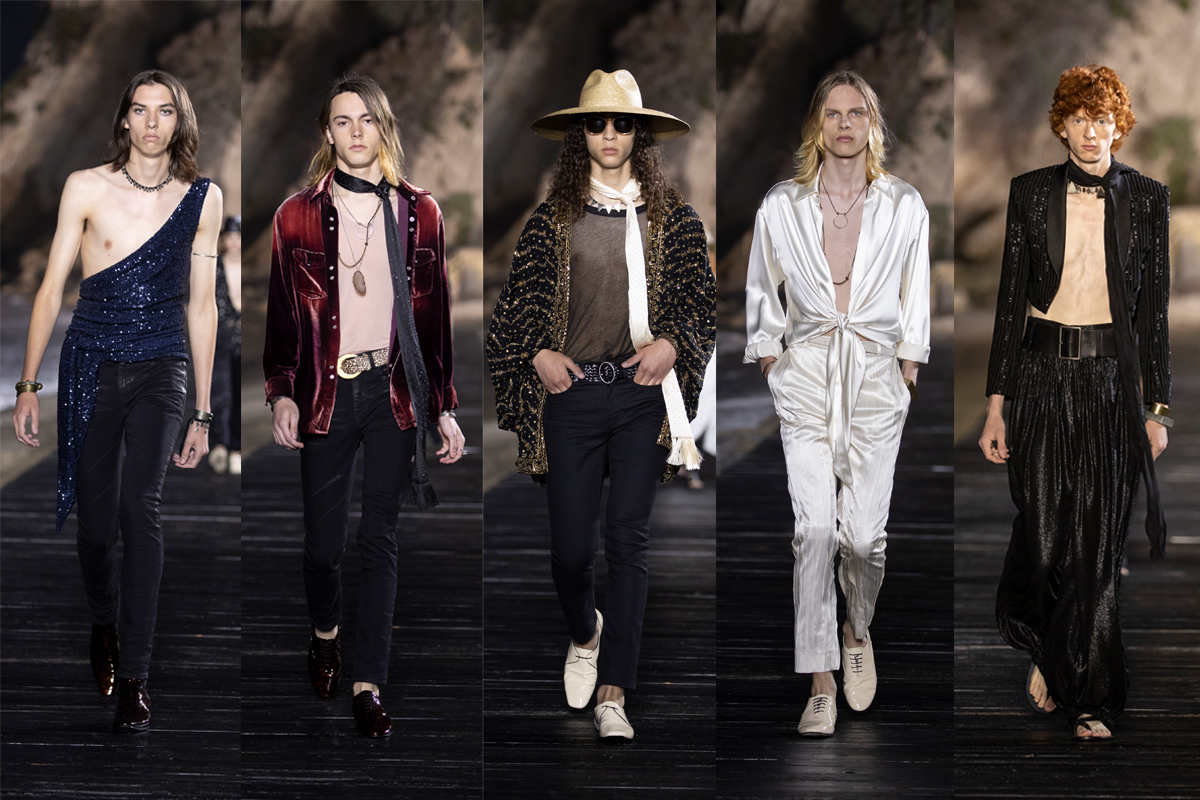 Saint Laurent's Spring '20 is for the Bohemian Rockstar
Marrakech and major '70s influences continue to inform the majority of Anthony Vaccarello's collections at Saint Laurent since he took over the French label in 2016. For Spring 2020, in a beachside show set in Malibu which was attended by recent brand ambassador Keanu Reeves and our fall '18 cover star Lakeith Stanfield, the show was a fitting mix of stage glam with coastal nonchalance.
The collection was a love letter to the Rolling Stones beguiling frontman Mick Jagger — particularly the band's prolific theatrical Tour of the Americas '75 which featured a dragon that breathed confetti and a giant inflatable penis in addition to the performer's regular flamboyance. The iconic singer's influence was interpreted quite literally at times, with glittery suits, velvet trousers, button-down shirts left billowy and open, and a general sense of glam rock androgyny that has become a dependable strength and staple to the label. But there was an overall sense of insouciance that was more post-show than stagewear. A lot of this seemed to be a result of the designer's signature skin-tight tailoring being dilated just a little bit and a range of exaggerated harem-like pants that closed out the presentation.
Watch the show below.