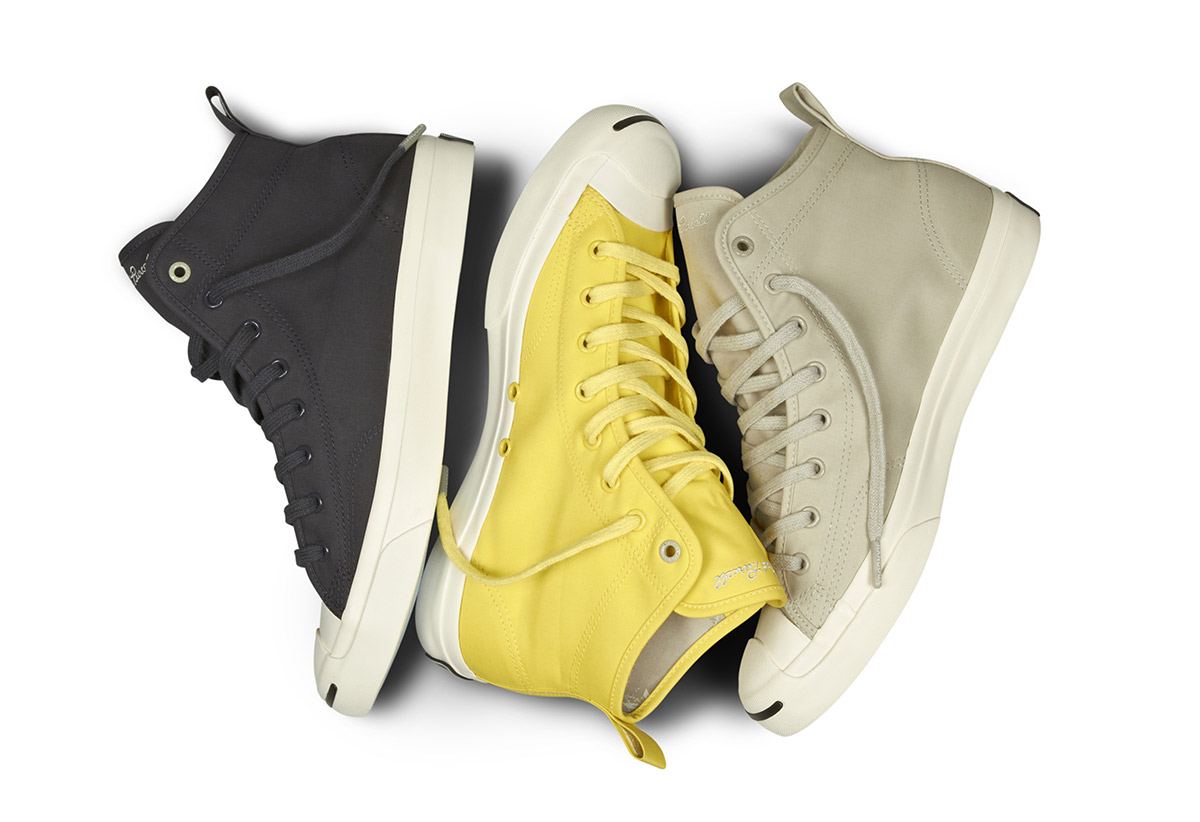 Repel Weather (and Bad Style) with Converse x Hancock Vulcanised Articles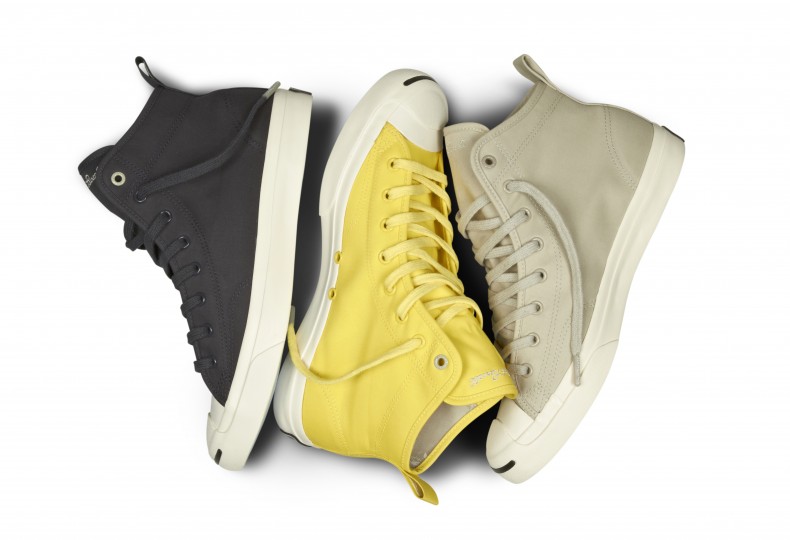 Image: Converse.
It's hard to deny the warm, leg-hugging embrace of your favorite pair of worn out jeans, but there's nothing quite as depressing as when the signs of age appear on your shoes. After a full day of running about on the street, we certainly don't want to see the ugly reminders of scuff or water damage on those x-hundred dollar kicks. Luckily Converse's new rework of its classic Jack Purcell, in collaboration with heritage brand Hancock Vulcanised Articles, is the saving grace between constant scrubbing and/or constant shopping for new pairs.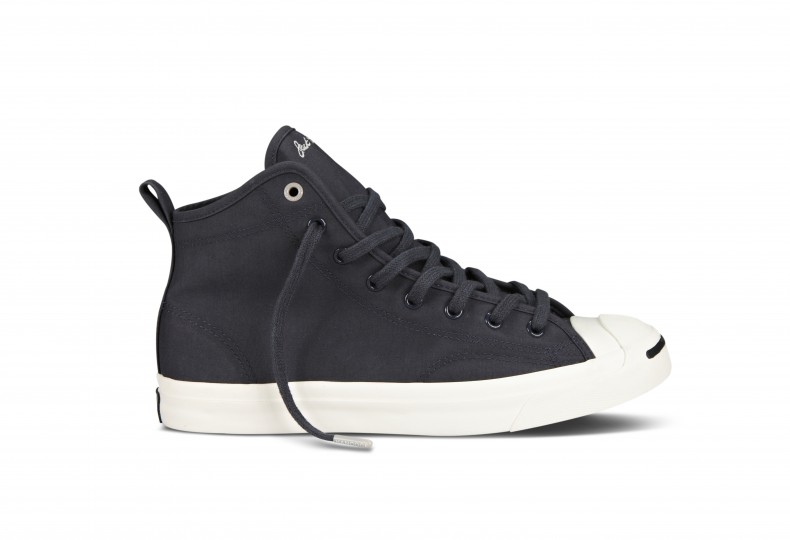 Image: Converse.
Using Hancock's contemporary rubber bonded technology, the Jack Purcell x Hancock Sneaker is a functional update on Converse's infamous mid-top sneaker that repels water while still retaining its clean style and durable body. The sneaker holds true to its original design, while introducing other fresh new elements such as three new seasonal colors (indigo, summer yellow, and mastic gray) and a Siphona Elastica plant printed soft lining. To finish each off, the Hancock logo is stiched on the heel tab of each shoe and the Jack Purcell is signed on each's top.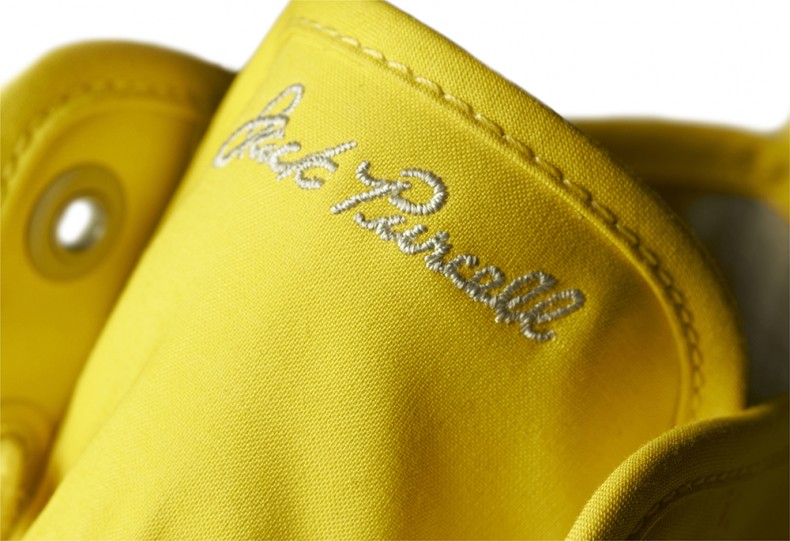 Image: Converse.
The Converse Jack Purcell x Hancock sneaker will be available in limited quantities beginning March 14 at Converse stores in San Francisco and New York City, as well as select Converse First String retailers across Europe and Asia.