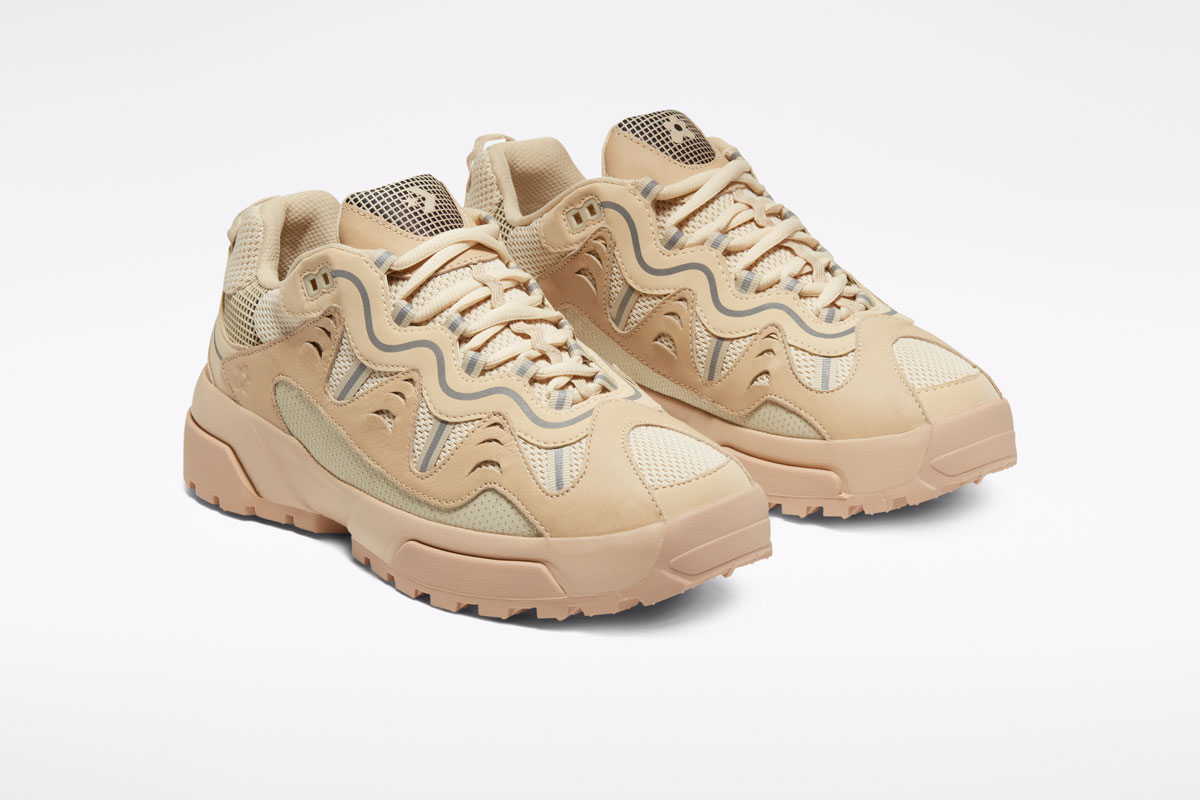 Golf le Fleur* and Converse Embrace the Chunky Sneaker
The latest release from the ongoing collaboration between Converse and Tyler the Creator's brand Golf le Fleur* might be its biggest yet. This time around, hip-hop's most prominent aesthete, known for his soft pastels and cartoon graphics, added volume to a new Converse style: the Gianno. Pulling influences from sportswear, most notably hiking and basketball, the Gianno shoe is engineered with mesh, suede, and leather for a luxe exterior. While the outer appearance of the sneaker pulls from Converse's basketball series from the '90s, the chunky aesthetic remains as popular as ever. Inside, the shoe is embedded with a midfoot shank, a technical detail that helps provide balance while ascending — a feature most commonly seen in hiking gear.
The Converse x Golf le Fleur Gianno sneaker is available online now.