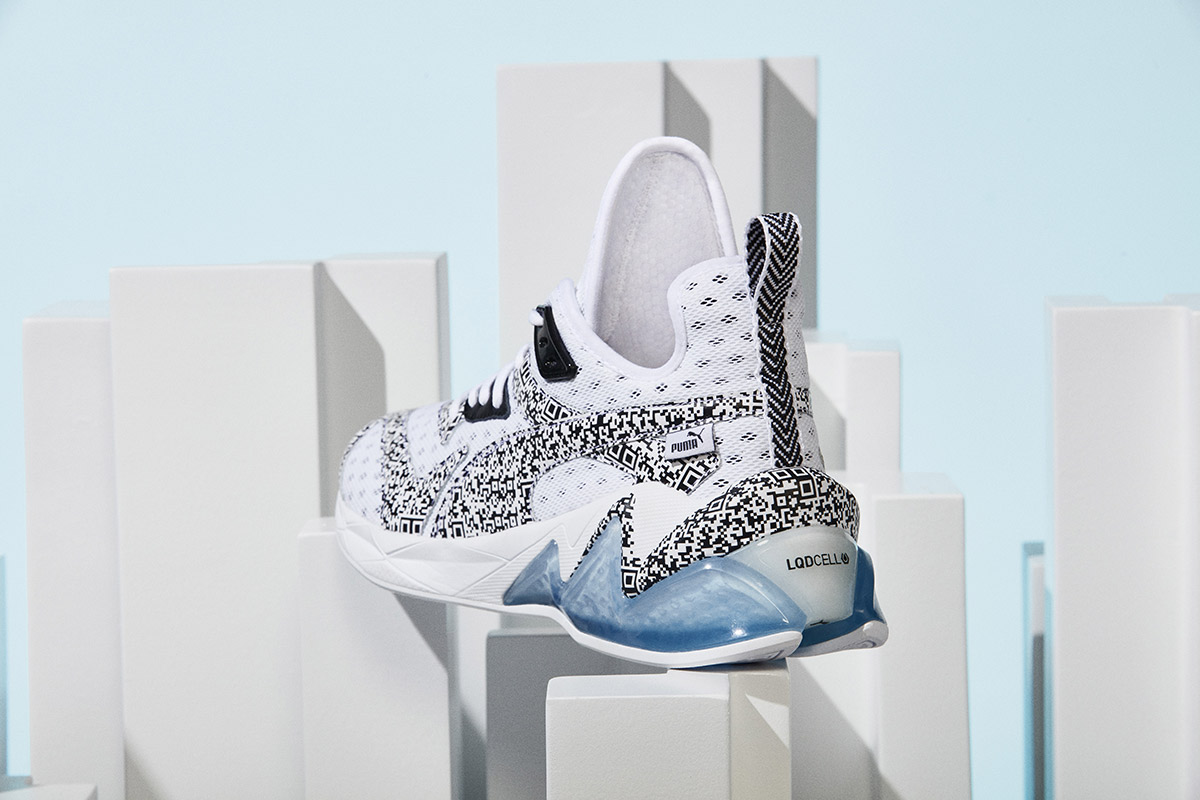 Puma Launches An AR Chunky Sneaker
In good form with the chunky sneaker trend, PUMA is launching its latest LQD CELL Origin AR sneakers, sticking with the brand's advanced athletic technology with an added level of augmented reality. Incorporating a wearable tech aspect to the retro style (the Puma Cell first launched in the '90s), the new footwear boasts a monochromatic geometric pattern made out of QR codes that connect back to the new Puma app. Beyond the high-tech aspect, the model also features a hexagon cushioning meant to stabilize your step with the resilient material making a seamless transition from the gym to the streets and back again.
The PUMA LQD CELL Origin AR will launch on Thursday, April 4th in select stores and online.
Images: Puma.
Image: Courtesy of PUMA
LQD CELL Origin AR will be available on a limited release on April 4th, at PUMA.com and selected retailers worldwide–more drops will be releasing soon.