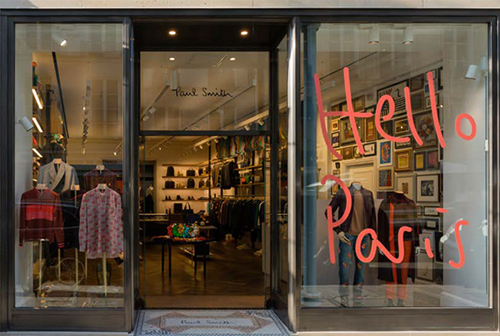 Paul Smith Expands Parisian Presence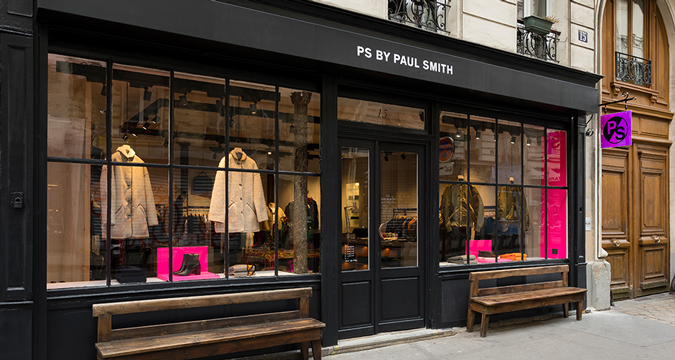 Image: Paul Smith.
The rapid-fire growth of British label Paul Smith shows no sign of slowing down as the brand opens two new stores in the heart of Paris, bringing idyllic silhouettes and colorful flair to the picturesque Parisian streets. After an auditory collaboration with Apple Music, a vividly psychedelic Spring/Summer 2017 runway, and the recent inclusion in the upcoming Pitti Immagine Uomo 91, the 40-year-old brand braces itself for global domination in these two new European shops. With one on Rue Saint-Honoré – the heart of Paris' fashion district – and another on Canal Saint-Martin, the stores provide definitive pillars to support the brand's grasp on the Parisian fashion landscape. The former favors a classic approach, breathtaking mosaic-tile and a handwritten logo greet each customer with a warm motif that shoulder the burden of a careful restoration of the building's Haussmann-era features – after all, who could do away with the Versailles-paneled flooring. Preceding the central skylight illuminating 1,000 vintage photographs is a special display frame, housing a series of rotating installations that highlight the brand's ideals and carefully curated image.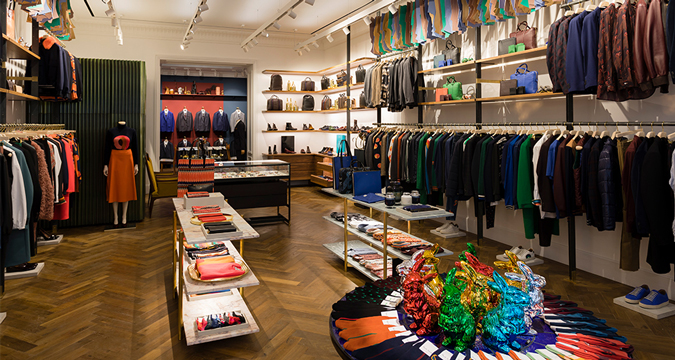 Image: Paul Smith.
The second location, PS by Paul Smith, is the former's modernized cousin – luscious pinks and daring blacks that pop and fizz against the stony Paris backdrop. With a wall of vintage cell phones and weathered wood-paneled flooring, PS is youthful and robust, decadence redefined as a carefree safe haven. Aiming to shatter the minimalist stylings of surrounding shops, the stores feature the wild color palette and eccentric decor that instantly transports, bringing customers to a fun-filled fashion playground. The stores are the latest addition in a two-decade spanning hold on the Paris market and cements the brand alongside other design giants in the eye of the European fashion hurricane.
The Paul Smith shop is located at 223, Rue Saint-Honoré, Paris. PS by Paul Smith is located 15, Rue de Marseille, Paris; both are open now.