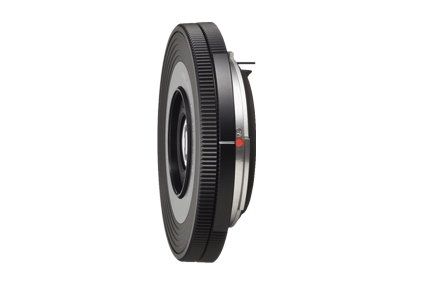 Out this Month—Marc Newson's First Camera: The Pentax K-01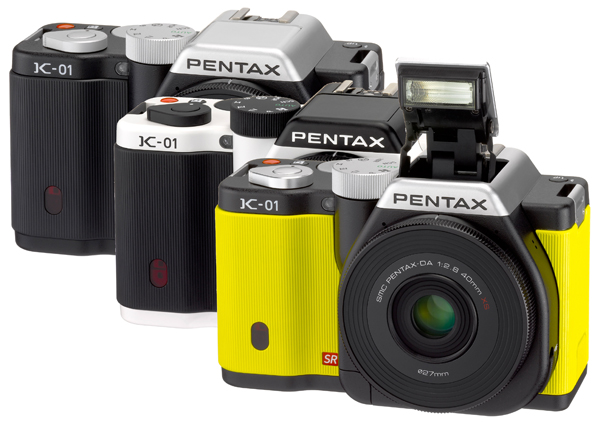 Don't call Marc Newson—designer of all things, from bicycles to time pieces to boats— camera shy. Its not that the he's always clambering to be photographed or get noticed, but rather that the universally adored designer has finally put his stamp on the camera.
With the Pentax K-01 (to be released in March), Newson can take comfort that he has conquered yet another corner of design. Newson, who mentions Pentax as his favorite company for photographic products, was moved by what he calls his "go-to" inspiration—"the desire to create something that I would like to purchase." Simple enough…and good for Pentax that what Marc Newson would like to buy is also something striking, succinct, and state-of-the-art.
But just because this sharp looking camera is heavy on good looks doesn't mean that its lacking in technical brawn. To the contrary, the K-01 is a semi-professional grade interchangeable lens camera featuring the world's thinnest lens for DSLR cameras to date (DA 40 mm XS). Its mirrorless body (for quicker processing time) is accompanied by a beautiful 3-inch LCD, full HD 1080p video, 16 megapixel APS-C sized CMOS sensor, quick focusing and a 6 frame per second burst mode that screams for fashion photography.
Available in Newson's signature yellow as well as black and white, the body will set you back a cool $750 or $900 if you take the lens kit that includes a the new DA 40 mm XS interchangeable lens)