Safilo by Marc Newson Sees Iconic Eyewear in a Contemporary Context

Image: Safilo.
To celebrate the brand's 80-year-legacy, the optic crafters at Safilo introduce a new capsule collection under the creative eye of famed industrial designer Marc Newson. Consisting of five optical frames and two sunglasses, the project uses state-of-the-art components—ultra-lightweight Optyl (a trademark registered by Safilo), revolutionary Elasta 80 hinge, ultra-thin steel wire, aluminum, and a steel integrated new hinge—to reinterpret traditional eyewear into the modern world. The design for the line itself is very much a nod to the roots of the Italian brand, using fluid lines and organic silhouettes based off shapes from Safilo's archives.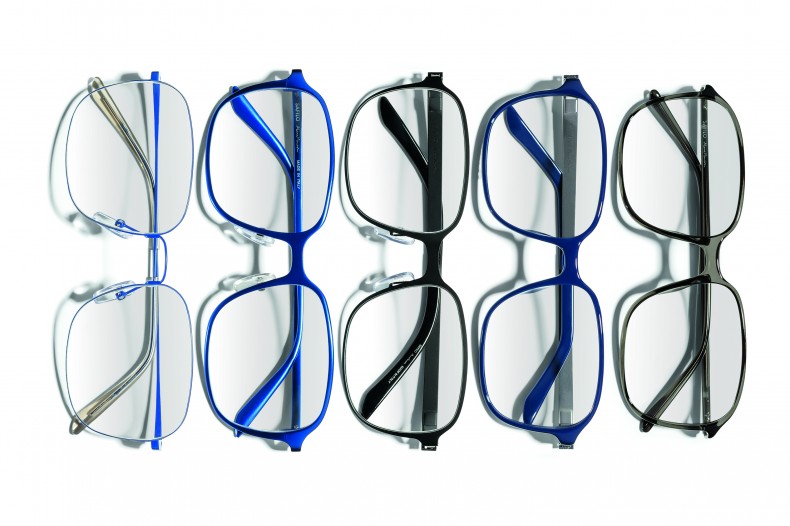 Image: Safilo.
"For a designer, collaborating with such an iconic brand as Safilo, with its strong DNA and history of excellence presents an extraordinary opportunity to explore new stylistic directions, combining the heritage of the brand with a fresh and innovative perspective. I enjoy teaming up with this large professional company that is properly industrialized and disciplined in the process of bringing the product to market, as well as a true expert in craftsmanship. At the end of the day they want the product out there as swiftly as I do," said Newson of the collaboration.
Safilo by Marc Newson is available for purchase at international Safilo retailers.