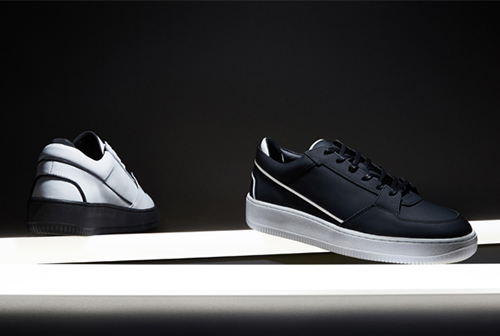 oki-ni x ETQ Release Sneaker Collection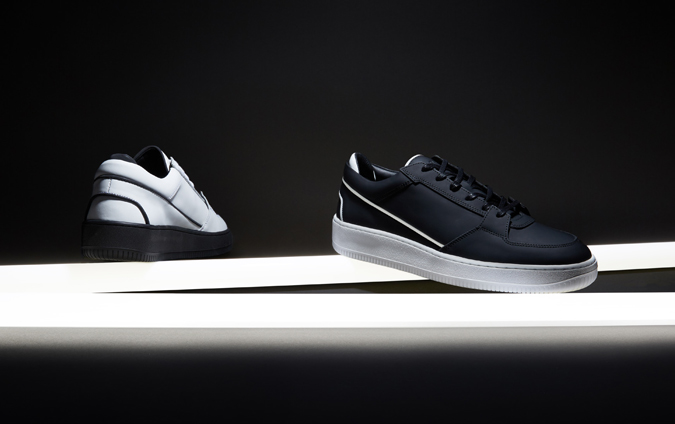 Image: oki-ni x ETQ.
Inspired by dichotomies and the contrast between light and dark, Dutch sneaker label ETQ collaborates with luxury online retailer oki-ni to release the new collection, Polarity. The range includes two black and white sneakers, both the same style, though with inverted colors: the black-centric "Negative" and the white-based "Positive." Each pair is constructed from rubberized leather with a matte finish, featuring thin strips of reflective 3M piping across the profile of the sneaker, the edge of the tongue, and the heel. The style reflects ETQ's characteristic design with minimalist, grayscale features, complete with generous soles. "We translated [oki-ni's simplistic aesthetic] into two opposing styles," said Hugo Castermans, sales director at ETQ. "Two identical silhouettes that share the same design but are very different in feel." The perfect option for a man looking to reinvent his traditional black or white kicks this season.
The ETQ x oki-ni Polarity collection is available online now.