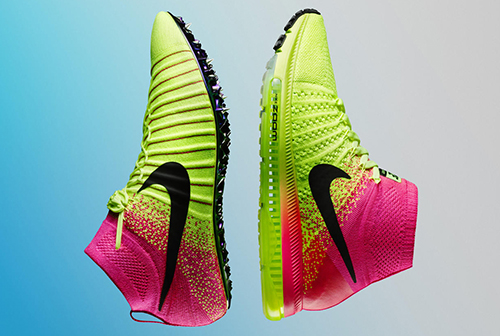 Nike Releases Shades of Unlimited Collection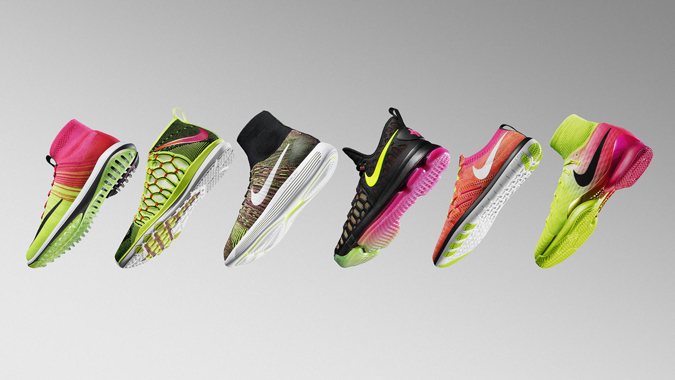 Image: Nike.
Nike amps up the volume on its latest release, the vibrant Shades of Unlimited collection. Drawn from the flow of the body in motion, with a color palette inspired by the fluorescents of the rainforest, the new line of shoes is a playfully innovative take for the athlete looking to make an eye-popping statement.
Knowing the athlete's will to travel, especially in a year of profound Olympic games, Nike created a colorway adapted from the pigmentation of international flags, brightening and darkening them to their individual extremes until only a mere suggestion remains. Furthering their expressive inspiration, the bottom of the shoes are adorned with a shimmering array of metallic and neon spike plates to provide grip and ease-of-mind, the design based off a beetle's shell and gleaming with the touch of light. With a host of designs to choose from, each unique and more diverse than the last, Nike proves it is time to brighten up the track, field, and court and let athleticism, quite literally, shine.
The Nike Shades of Unlimited Collection is available online now.