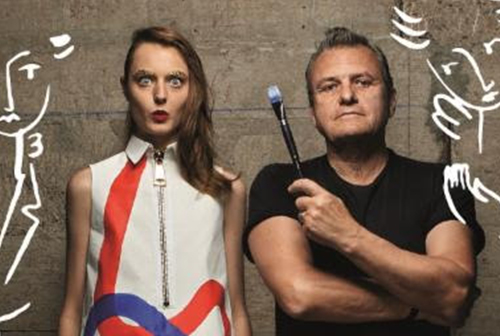 Jean-Charles de Castelbajac Releases Fashion Anthology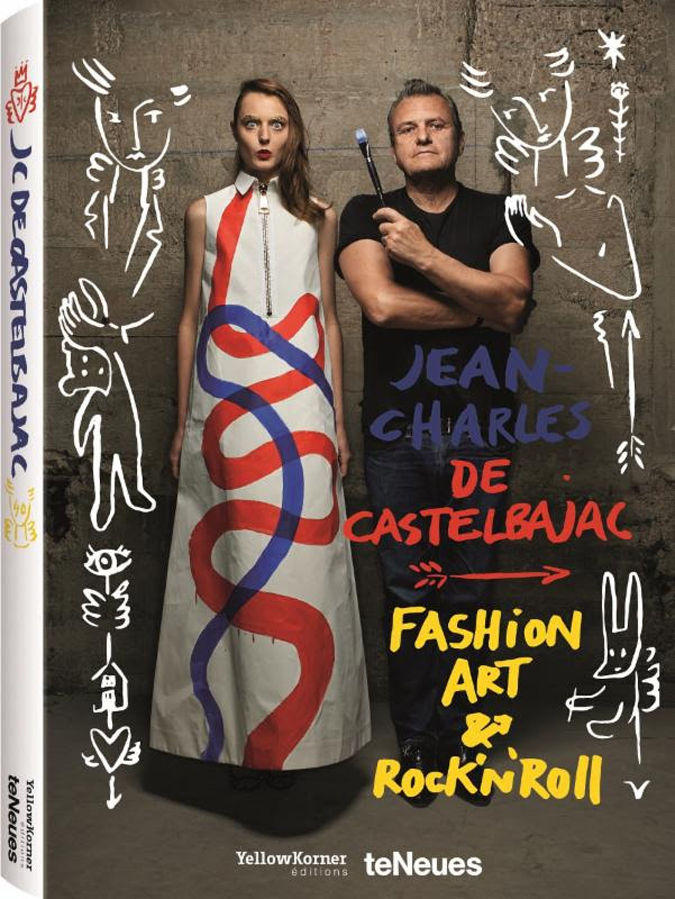 Image: teNeues publishing.
Jean-Charles de Castelbajac, the "King of the Unconventional," looks back on his eccentric kingdom with the release of a new anthology – "Fashion, Art, & Rock 'n' Roll."
Fashion icon may be too small a moniker when looking through all 352 pages of this historical tome. Glossy photos of Lady Gaga's Kermit the Frog ensemble and Rihanna's Donald Duck dress prove the immense cultural shake that Castelbajac has given fashion – outfitting celebrities and even the Pope in his own crazy, graphically-visual image. This new compendium, however, breaks down the man behind the legend and refocuses the spotlight onto how his work has shaped artistic expression, and even the designer himself, throughout the decades. With more so a paintbrush than a needle and thread, Castelbajac carves out a place for himself in the pantheon of design through iconic moments that reflect his seminal work – where would Annie Hall be without that oversized tie and vest after all? Relive the candy-colored craze of Castelbajac and his many fashion friends with this one-of-a-kind anthology – it's fashion required reading.
"Fashion, Art, & Rock 'n' Roll" will be available online October 15, 2016.