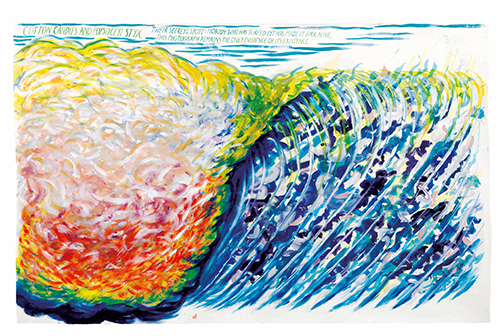 Artist Raymond Pettibon Releases Expanded Art Compilation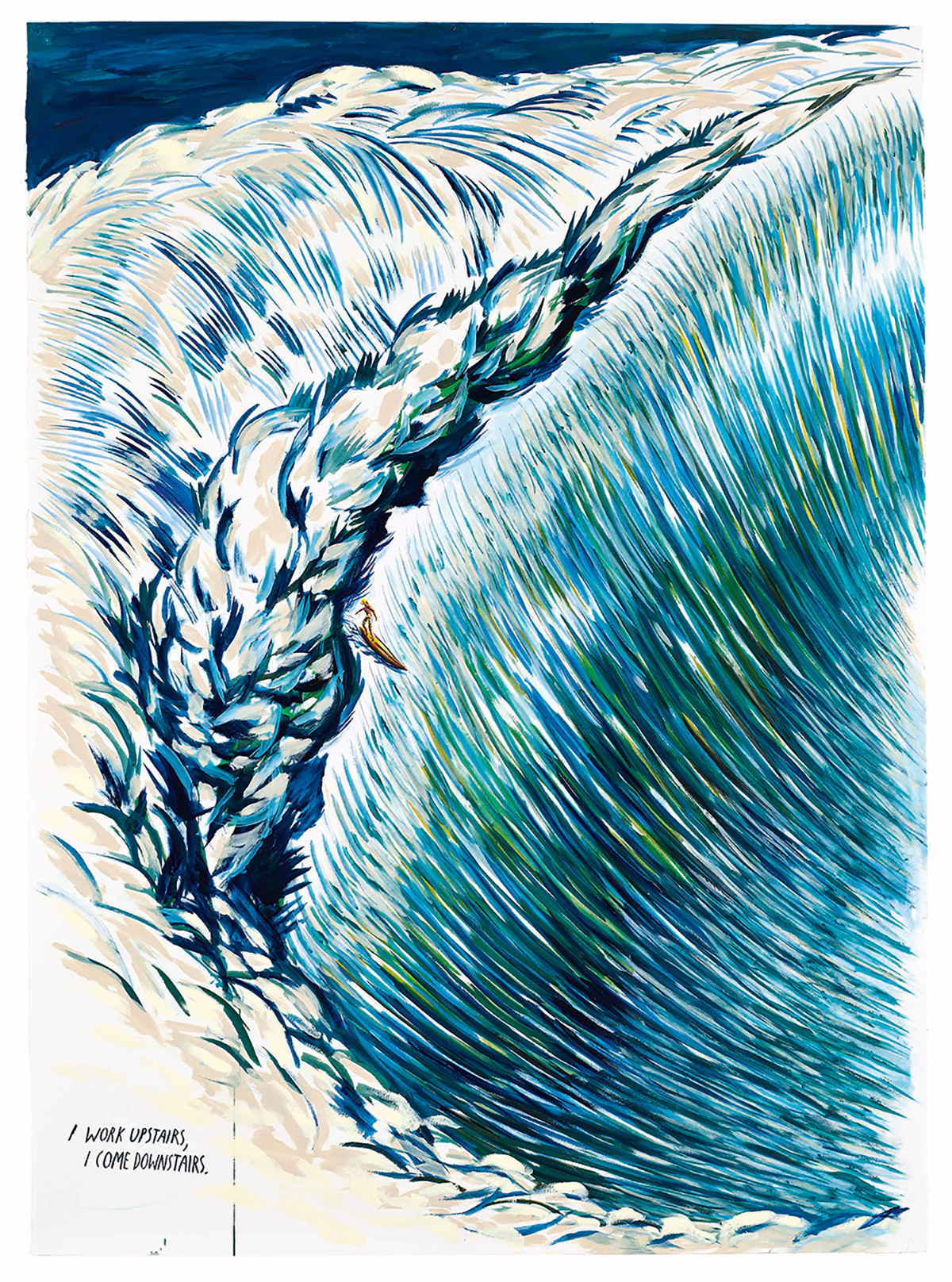 Image: Raymond Pettibon, courtesy of David Zwirner Gallery.
Artist Raymond Pettibon follows his instant sellout art book of last year with the revised and expanded edition of "Raymond Pettibon: Surfers 1985-2015" from Artbook. This new printing includes 20 additional designs from the original, as well as a full-color jacket and matching separations. Organized chronologically, the book features the artist's greatest pieces, ranging from monochrome India ink drawings to large-scale works, and includes quotations and poetry scrawled in the artist's handwriting. The themes of solitary contemplation and the poetry of nature are ever-present in the sweeping and vibrant depictions of the waves and the surfers who ride them, arguably one of the artist's most influential muses. Pettibon, who has been an active participant in the artist community spanning decades, came to prominence during the punk rock scene of southern California through his comic-like drawings with tongue-in-cheek captions, many of which are featured in this latest release.
"Raymond Pettibon: Surfers 1985-2015" is available now.