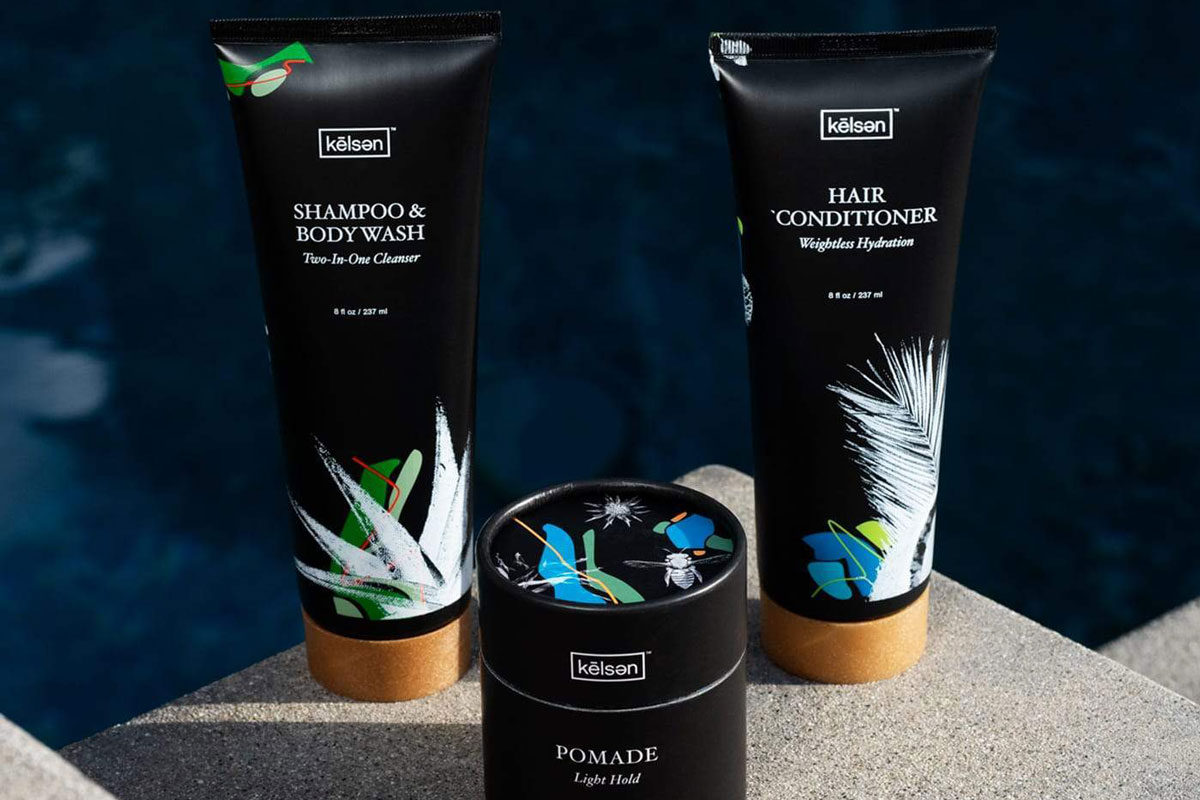 Kelsen Wants You to Have the Surfer Hair of Your Dreams
Bodhi in Point Break. The entire cast of Lords of Dogtown. Whether they're chasing the perfect wave or scaling intense half-pipes, surfers and skaters have killer hair. It's basically one of the unofficial requirements to practice the sport. And with a new organic grooming line making the rounds, you could be one step closer to achieving that perfect flow.
Kelsen is the American grooming company designed BY professional skaters and surfers FOR the rest of us. The limited range of products covers the bare hair essentials — a light hold pomade, a standard conditioner, and a two-in-one shower & body wash cleanser. Two-in-one bath products have definitely gotten a bad rap over the year, but due to the simple and organic formula and practical nature of the brand's ethos, this one seems worth a shot. Kelsen utilizes its own unique super-ingredient throughout its products, the Marine Performance Blend which is made with organic kelp, sea holly and sea rock fennel and loaded with extra minerals, proteins, and antioxidants to really give your hair that healthy surfer glow. Additionally, each item is packaged in sustainable packaging and completely free of micro-plastics, so it's a hair care line that will make you feel as good as you look.