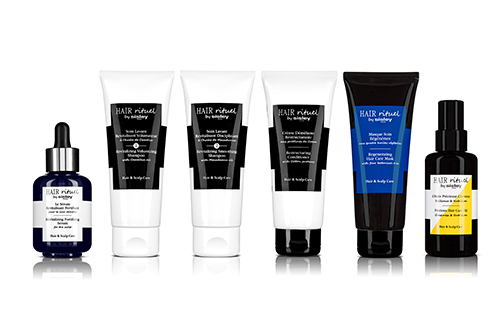 Sisley Expands Gets into Hair Care with Hair Rituel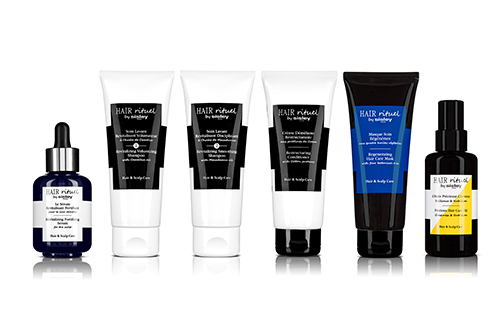 Image: Sisley.
Sisley, the skincare brand that loves plants, has launched its first range of hair products. Rather than starting small with a simple product before expanding, the label released Hair Rituel, a full six-product regimen that tackles hair health from the scalp outwards.
Each product — including a pair of shampoos, conditioner, a mask, serum, and oil — aims to enable scalp and hair fibers to naturally strengthen themselves over time. For scalp health, the brand uses rice proteins, linseed extracts, and sage extracts among other ingredients to help fortify the surface — a healthy scalp makes for healthy hair growth, you know — making it stronger and more vibrant. Other products from the regimen rely on passion fruit, moringa, and shea, macademia, and hazelnut oils to rebuild the hair follicles and reinforce their natural strength. Additionally, it gives the hair a nice healthy commercial-ready shine.
Hair Rituel by Sisley is available online now and at Saks Fifth Avenue, Neiman Marcus, Bergdorf Goodman, and Barneys.