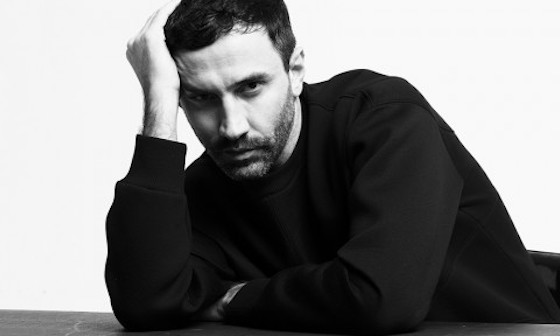 Riccardo Tisci Takes On Burberry
Burberry named Givenchy's Riccardo Tisci as its new Chief Creative Officer after Christopher Bailey's 17-year stint at the British house.  The brand known for their classic trench coats and check pattern will now receive a revamp from the hyper-urban and sexual Italian designer.
Tisci's appointment is quite a surprise to the brand as he is friends of the Kardashians (he designed Kim's wedding dress), loves provocation, puts burning cars straight on the runway, and gives his models with septum piercings. His audience is young, and that's exactly what he is anticipated to bring with him to Burberry— a lively air of change. With brands like Gucci targeting a younger audience lately, even traditional houses like Burberry are steering away from their usual course to attract a new generation.
Constantly ahead of the curve, Tisci is expected to introduce a more casual, streetwear-oriented atmosphere at Burberry. He will present his first collection for the label in September.