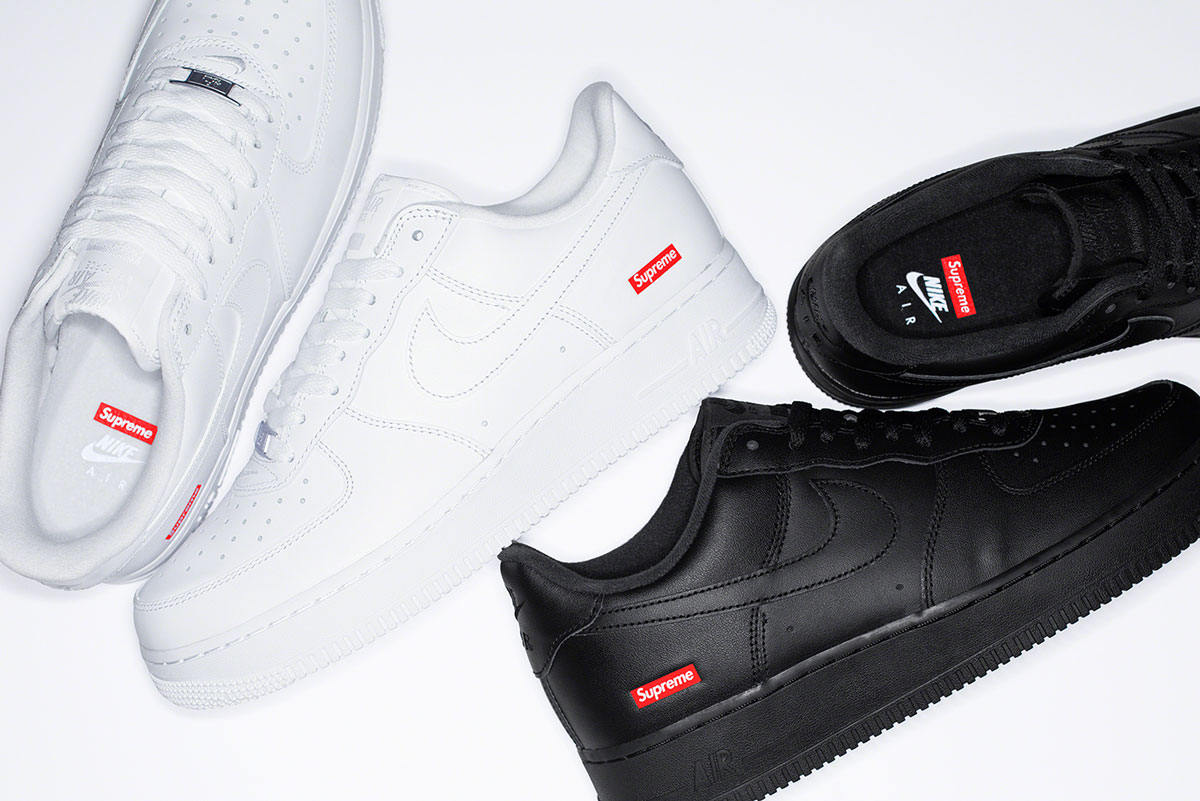 Supreme x Nike Air Force 1s are Coming This Week
The first big sneaker collab of the year is dropping this week. On March 5, Supreme and Nike are releasing the highly anticipated Air Force 1s. The two major brands have a pretty extensive history working together, on average dropping something at least once a year since they first joined forces in 2002. Despite this relationship, the latest collab is a simple one that combines each label's most popular trope — the familiar Nike shoe model and the cultish Supreme box logo — in one sneaker.
The new Air Force 1 retains many of the shoe's classic attributes. The sneaker, which is available in black or white, is made with premium leather and features the signature swoosh on the side. The red Supreme logo is printed towards the back of the shoe, undoubtedly elevating the otherwise ubiquitous footwear to coveted status. That won't be the case, though — at only $96, the sneaker is one of the skatewear brand's more affordable offerings and will be restocked throughout the year.
The Supreme x Nike Air Force 1 will be available in select stores and online on March 5.