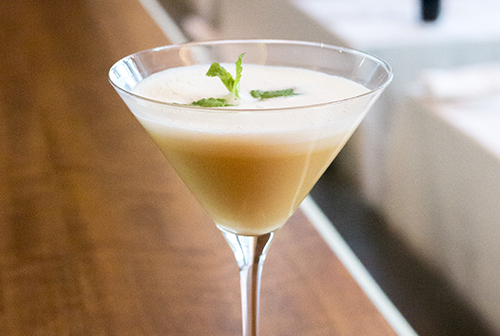 It's Been a Long Week: Bar 888's Winter's Whimsy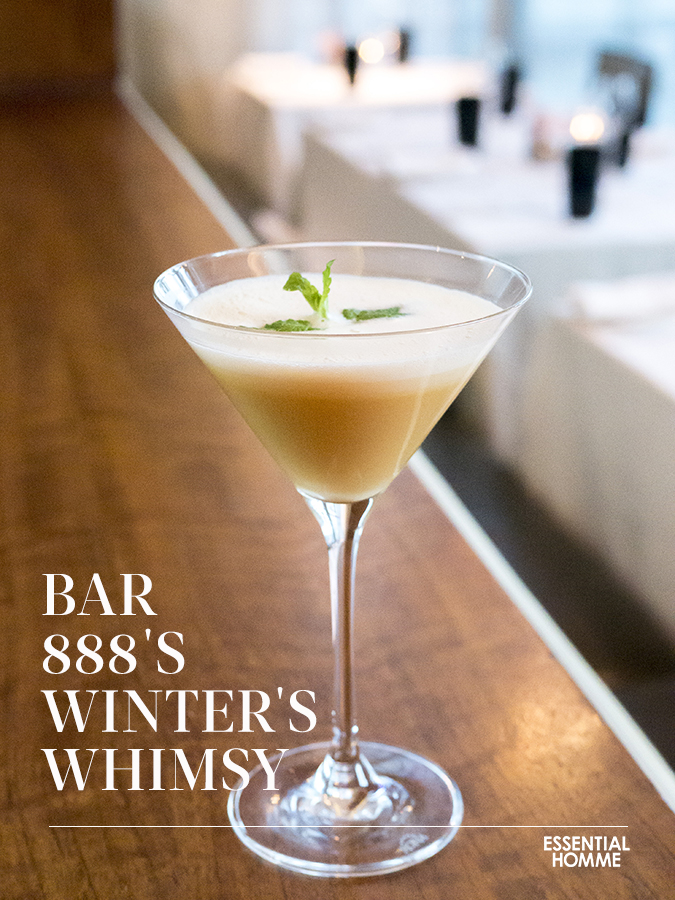 Image: ESSENTIAL HOMME, Bar 888
As true believers of the work hard, play hard mantra, we present you with It's Been a Long Week, a weekly column aimed at awarding some liquid appreciation to you for just being yourself, dammit. Make a glass or two on us, you deserve it.
WHAT
Bar 888's Winter's Whimsy
Even though Bar 888 calls San Francisco its home, the grappa hotspot still knows a thing or two about quality holiday cocktails. The proof is in its Winter's Whimsy, a minty and refreshing treat that makes a perfect party companion.
HOW
Ingredients:
4 oz. Eggnog
1.5 oz. Sibona Grappa
0.5 oz. Domaine de Canton Liqueur
2 bags Peppermint tea
Fresh Mint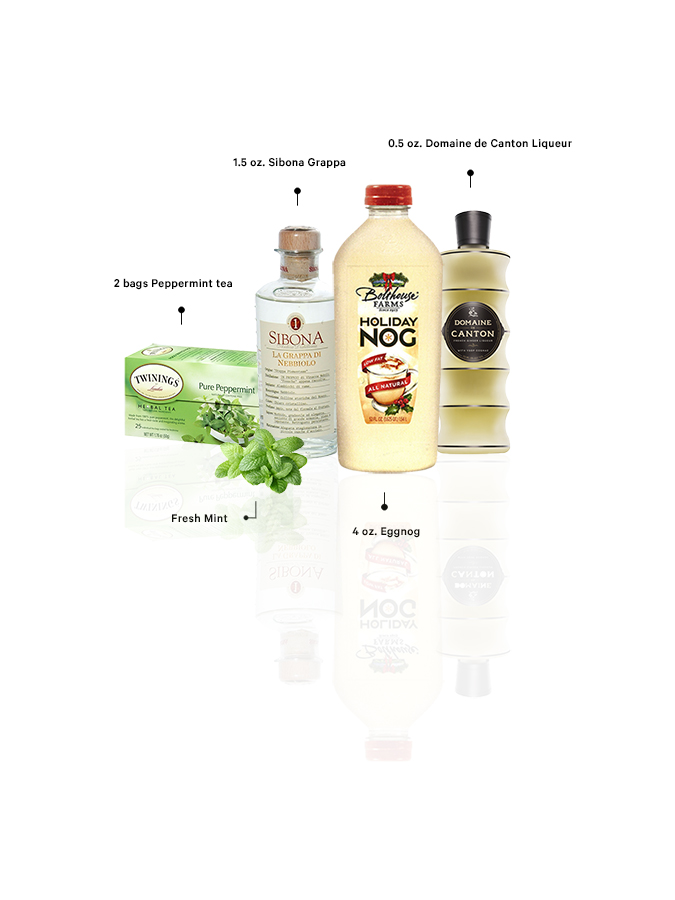 Image: ESSENTIAL HOMME,, Bolthouse Farms, Sibona, Twinings, and Domaine de Canton.
THEN
Steep peppermint tea in grappa. Then combine grappa, ginger liquor, and eggnog and shake. Strain into martini coupe and froth mixture before garnishing with fresh mint.