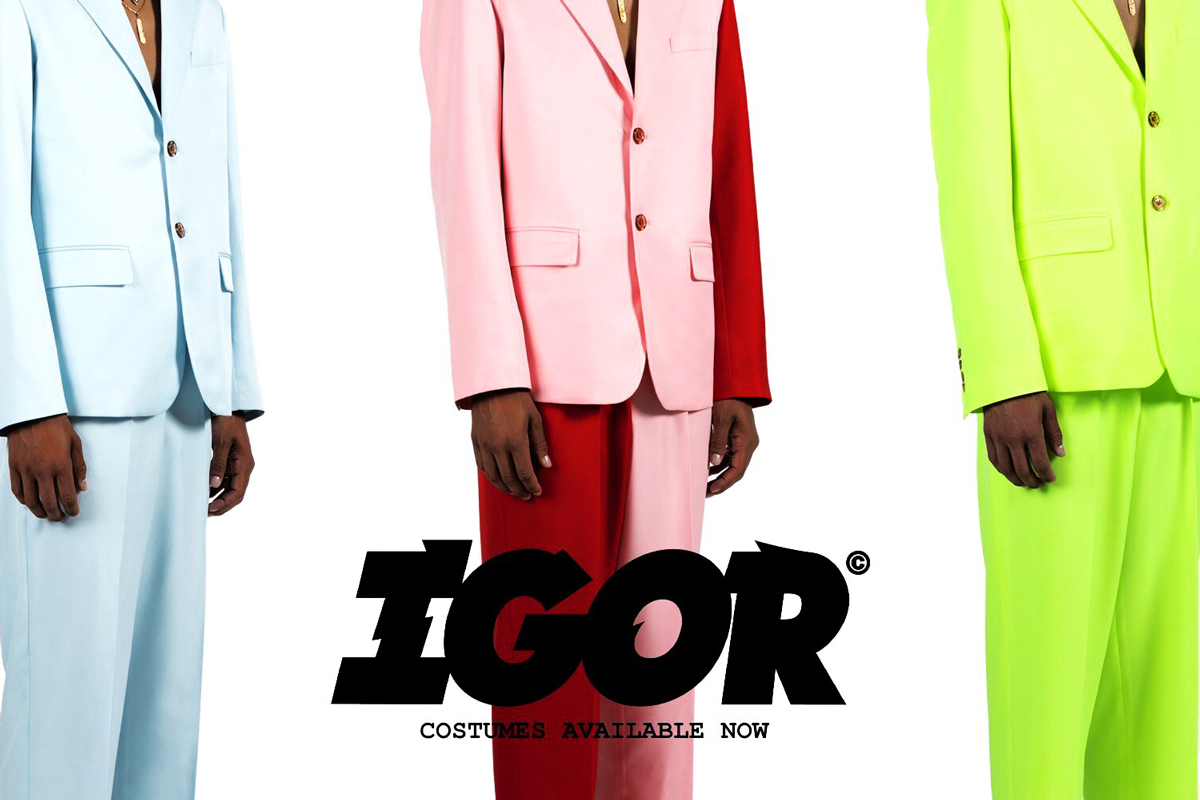 Now You Can Dress like Tyler, the Creator's IGOR for Halloween
Since its release earlier this summer, IGOR has been hailed as Tyler, the Creator's magnum opus. Inspired major '80s influences, the artist adopted a Warhol-esque alter ego, complete with a blonde wig and brightly colored suit, on the record's artwork and in subsequent promotional materials and performances. IGOR is more than a concept album, it's a full reinvention. And now fans of the record in search of a simple but culturally relevant costume can get the look themselves since he released three costume options inspired by the titular character.
The bulk of the costume consists of a two-piece suit (available in neon green, baby blue, and color-blocked red and pink option) and the distinct blonde wig. For extra flair, two pins that say 'VOTE IGOR' are included. It's an easy enough costume that most people will get, and honestly, you could probably get more than one wear out of the suit too.
The IGOR costume is available online now.