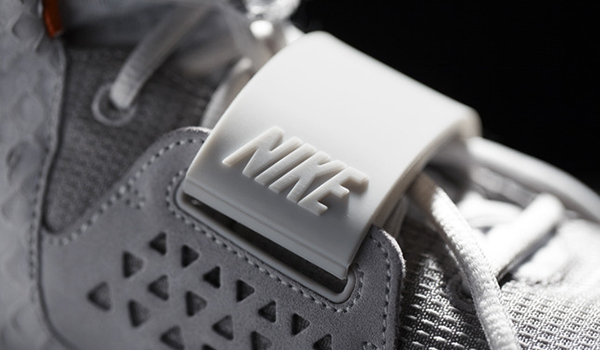 NIKE AIR YEEZY STUNS, FITS KANYE WEST, STUNS AGAIN
Nike scores big time with the Nike Air Yeezy II ($245). The handsome, minimal and modern sneaker spares nothing in the performance or looks department. From the release: "Hand skived anaconda textured leather quarter panels are embellished with a debossed Vac-Tech Nike Swoosh. The molded rear is sculpted with a reptilian inspired spike, while an engineered strap with scaled down spikes was developed to offer a greater sense of symmetry and lock down." Oh, and they tailored it to foot of one Kanye West, who apparently has awesome feet. The release date is June 9th, but we've a feeling you should get in line a day before to secure your pair.
Check out some more pics after the jump.
NIKE AIR YEEZY
NIKE AIR YEEZY
NIKE AIR YEEZY
NIKE AIR YEEZY
NIKE AIR YEEZY
NIKE AIR YEEZY
NIKE AIR YEEZY
NIKE AIR YEEZY
NIKE AIR YEEZY
NIKE AIR YEEZY