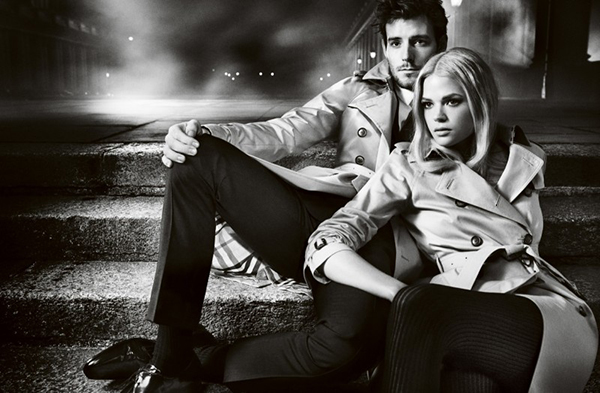 RELEASED TODAY: BURBERRY 2012 AUTUMN/WINTER CAMPAIGN, ORIGINAL MUSIC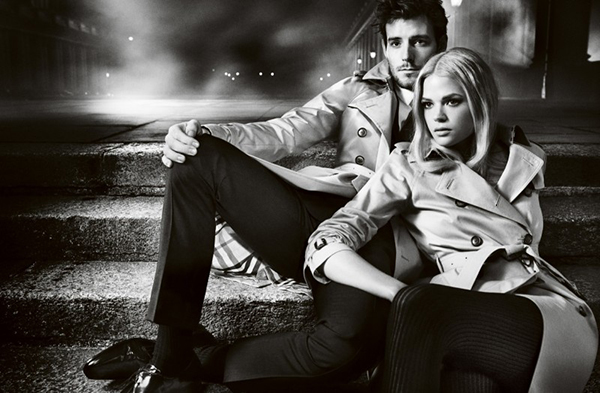 You'll want to give yourself a few minutes to truly enjoy the hauntingly beautiful 2012 Autumn/Winter campaign from Burberry. They've fashioned the kind of imagery to recognize that style, at its core, is self expression—and to the point, their multi-part music video, brilliantly beholds the moody solemnity evoked by British weather. Shot by Mario Testino under the direction of Christopher Bailey, the video follows Burberry's musical inspiration Roo Panes and British actress Gabriella Wilde through the mystical and dark night time streets of the Royal Navy college all while original music composed by Panes just for the campaign puts what your eyes sees into language your ears understand. The effect is chilling. Close the blinds, forget that its summer and treat yourself to some cinematic mastery. Check out the videos, imagery and behind the scenes photos after the jump.
Bonus: The Roo Panes soundtrack is available on iTunes as of today.
Double Bonus: As the season approaches, you'll also be able to purchase the looks in the video simply by clicking your mouse on them.
The Encounter – Burberry Autumn/Winter 2012 Ad Campaign
Midnight Rain – Burberry Autumn/Winter 2012 Ad Campaign
The Icons – Burberry Autumn/Winter 2012 Ad Campaign
London Fog – Burberry Autumn/Winter 2012 Ad Campaign
Burberry Autumn Winter 2012 Ad Campaign
burberry autumn winter 2012 ad campaign featuring gabriella wilde and roo panes
burberry autumn winter 2012 ad campaign featuring gabriella wilde and roo panes
burberry autumn winter 2012 ad campaign featuring gabriella wilde and roo panes
burberry autumn winter 2012 ad campaign featuring gabriella wilde and roo panes
burberry autumn winter 2012 ad campaign featuring gabriella wilde and roo panes
burberry autumn winter 2012 ad campaign featuring gabriella wilde and roo panes
burberry autumn winter 2012 ad campaign featuring gabriella wilde and roo panes
Behind The Scenes: Burberry Autumn Winter 2012 Ad Campaign
behind the scenes at the burberry autumn winter 2012 ad campaign
gabriella wilde behind the scenes at the burberry autumn winter 2012 ad campaign
roo panes and gabriella wilde behind the scenes at the burberry autumn winter 2012 ad campaign
roo panes and gabriella wilde behind the scenes at the burberry autumn winter 2012 ad campaign
roo panes and gabriella wilde behind the scenes at the burberry autumn winter 2012 ad campaign
roo panes behind the scenes at the burberry autumn winter 2012 ad campaign