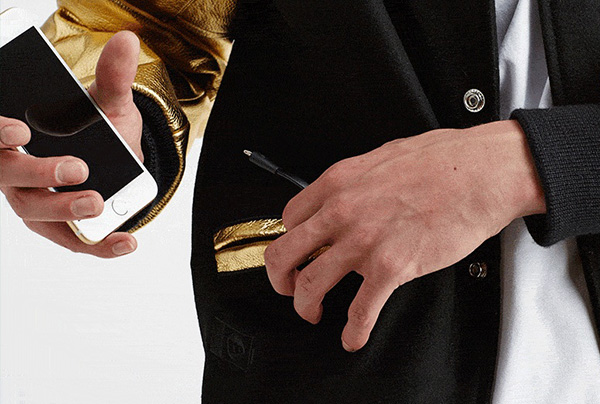 Mophie x Opening Ceremony Varsity Jacket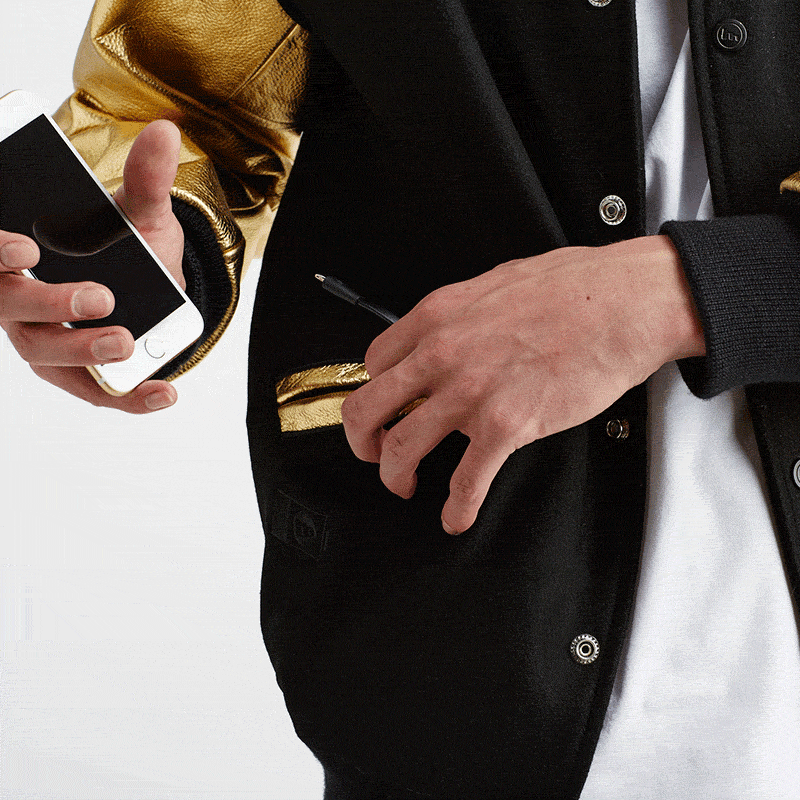 Image: mophie.
It's winter and it's wednesday. You're running out of warmth and—even worse—you're running out of cellphone battery. Wait, JK no you're not, because Opening Ceremony's recently launched wearable tech collab with mobile battery case (and lifesavers) mophie is changing the way you clothe yourself and charge your life.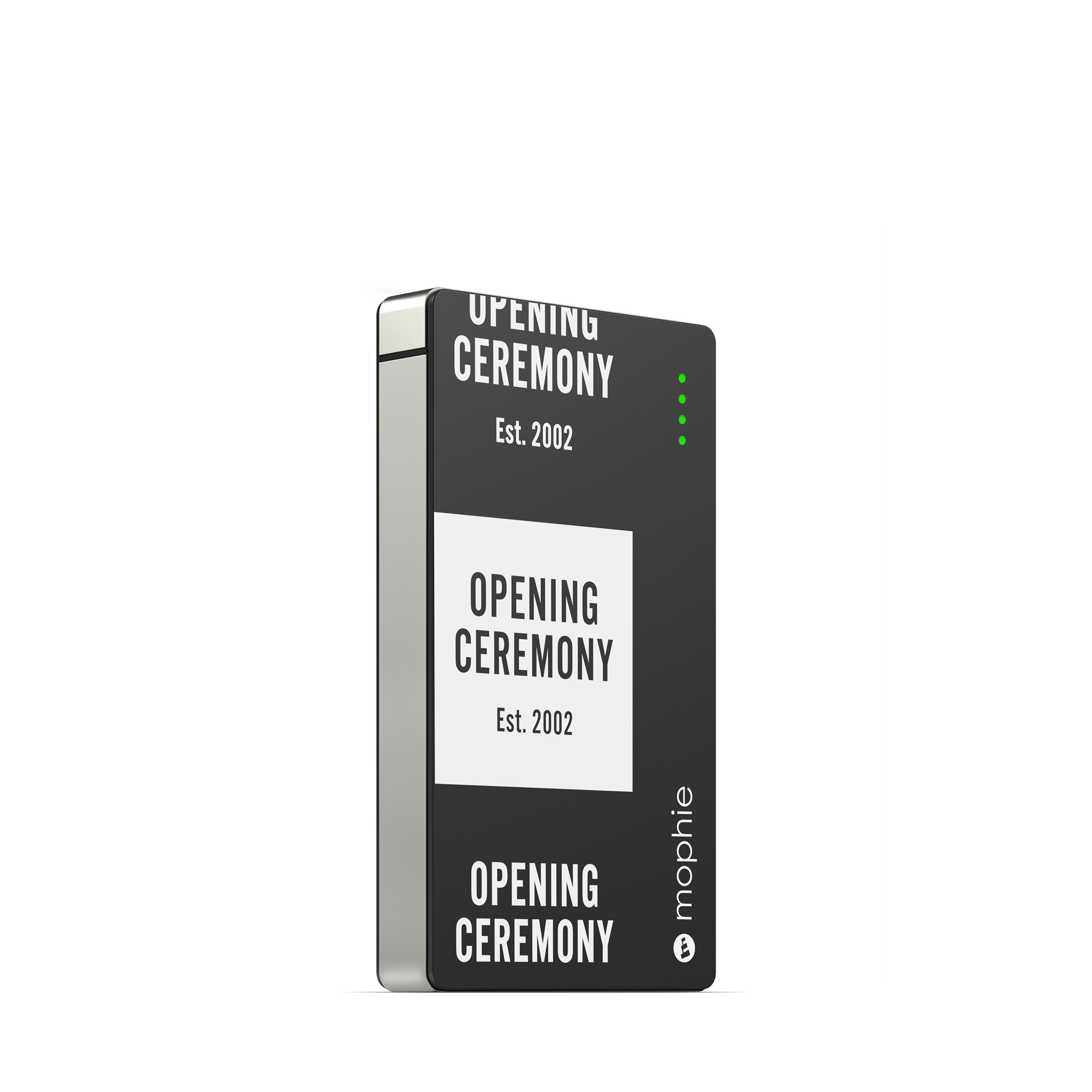 Image: mophie.
A rare 100-jacket capsule collection, the Mophie x Opening Ceremony Varsity Jacket features OC's famously nostalgic logo smack dab on top of a brilliant black and gold sporty piece, with rubbed sleeve cuffs, iridescent leather, and a patchwork back. But the real surprise—and leader of a modern day suvrival kit—is the on-the-go charging pack—with cool OC branding on it, duh—hidden smartly inside the jacket's inner pocket with a loop-threw cord. "Carol and I use our phones a lot, especially when we're traveling, and we always turn to mophie's products to keep us charged, often carrying them in our pockets through airports, and while running around town," said Humberto Leon, co-founder and creative director of Opening Ceremony.
Incorporating the battery packs into an actual jacket was only inevitable… now if only we can convince them to do the same with nachos.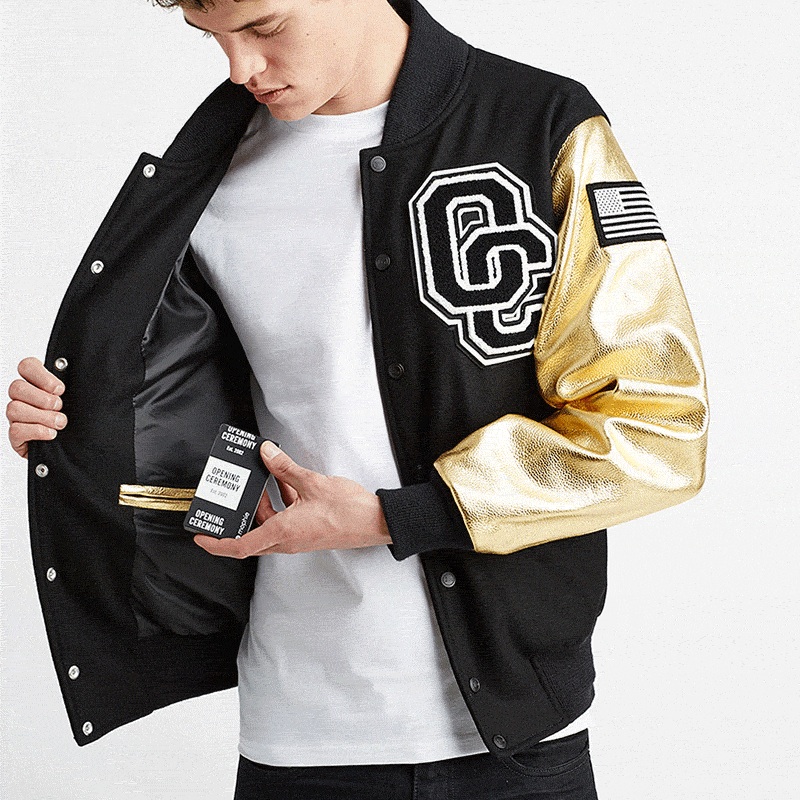 Image: mophie.
The Mophie x Opening Ceremony Varsity Jacket is now available online.