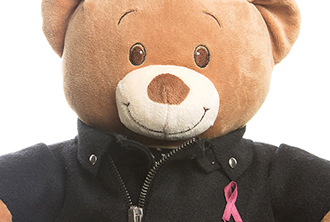 CoSTUME NATIONAL Supports Operation Bobbi Bear for Life Ball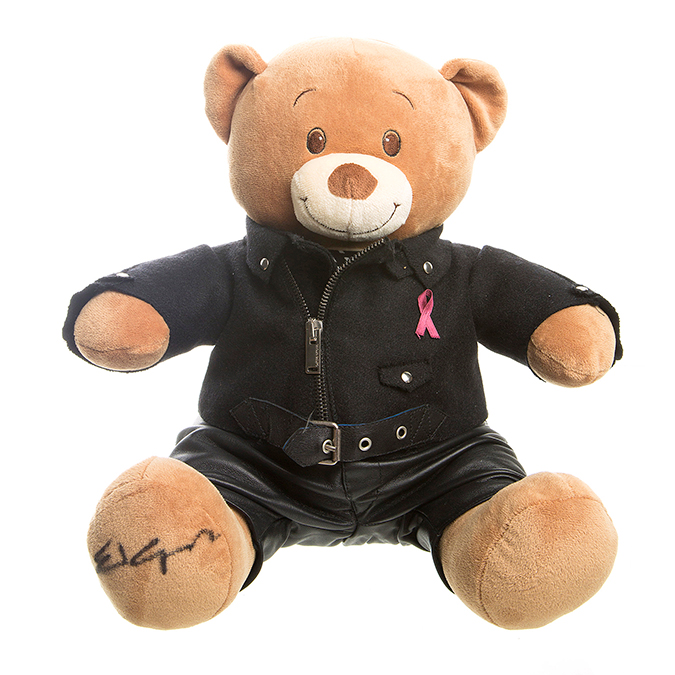 Image: CoSTUME NATIONAL.
In support of Life Ball, the world's largest AIDS charity event, CoSTUME NATIONAL designer and creative director Ennio Capasa has personally dressed a limited edition teddy bear to benefit the Operation Bobbi Bear association, a South African organization that works to rescue children from sexual abuse and also minimize the risk of HIV infection. The initiative comes shortly after World Aids Day—which was this past Monday, December 1, 2014—and the bear itself is dressed in an outfit inspired by the CoSTUME NATIONAL HOMME Winter 2014 collection, sporting a black cloth biker jacket, black leather trousers, and a black and white geometric-print t-shirt.
A special charity auction will take place on December 8, 2014 at Sotheby's in New York, but you can also participate in an online auction here.