View Gallery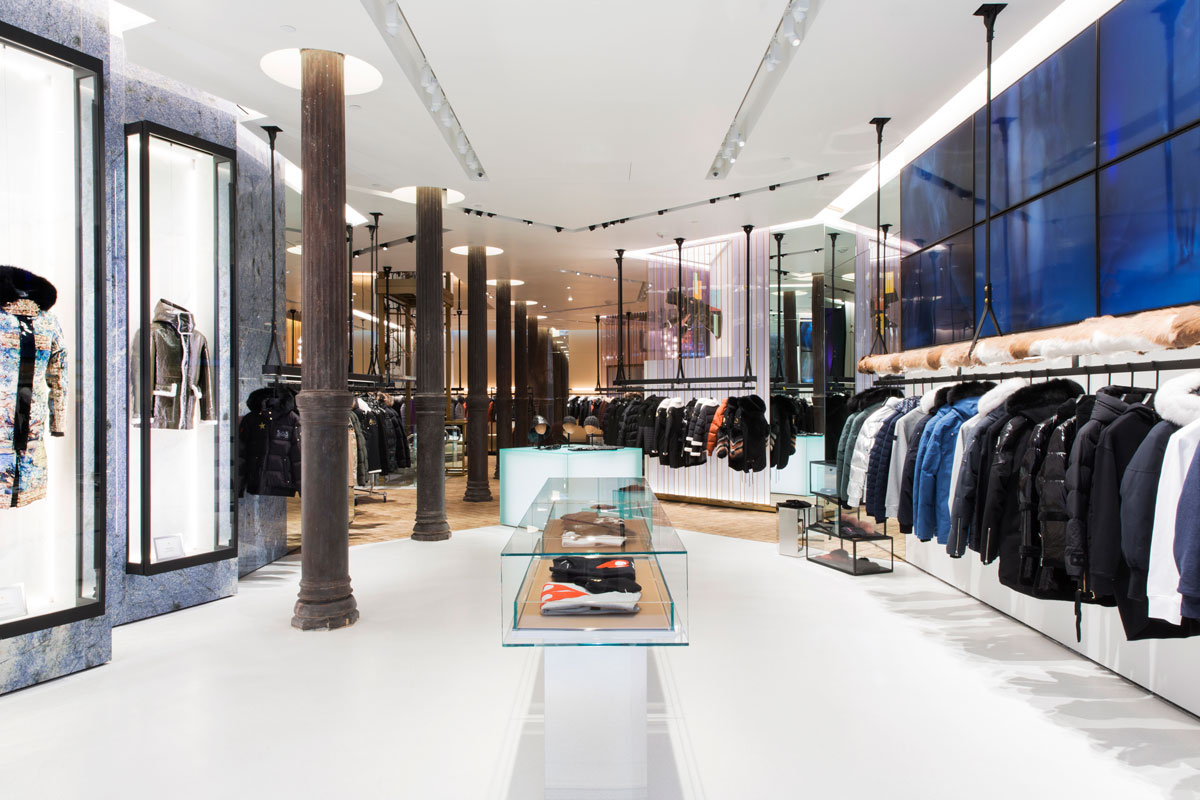 Moose Knuckles' New SoHo Store is a Winter Oasis
Making its stateside debut, Canadian outerwear label Moose Knuckles took over a SoHo boutique for its first store in the city. Spanning two floors, the expansive space maintains some of the interior's original features — like aged pillars planted throughout the floor — while contemporary furnishings, like fur-upholstered ottomans — update the space to best reflect the label's luxury renegade ethos.
A collection of highlights from the brand's extensive archives is encased in glass displays near the storefront, while refurbished material elements (courtesy of O'Neil Langan Architects) complement the space and the extensive outerwear options that line the store walls. Further reflecting the brand's heritage, an accent wall on the mezzanine in the store's center features a projection showing a live stream of the Northern Lights. An invite-only VIP room is discreetly located in the lower level of the boutique, a tongue-in-cheek interpretation of an exclusive member's only lounge that's been decorated with red velvet walls and playful neon light fixtures.
Moose Knuckles is open now at 57 Greene Street, NY 10012. Check out some more pictures of the store in the gallery above.